Children at the Yelloh! Village Payrac Les Pins
A camping holiday is made for the whole family! The camping Payrac Les Pins offers many activities during your children's entire stay. Don't wait to discover them!
Club Kids: 5-7 years
High season
Children love holidays at the Camping Payrac Les Pins. Laughter, fun and new friendships for all!
handicrafts and sporting activities (arts & crafts workshop, face painting, painting, colouring)
outdoor games
ball games
playground
preparation of a show
Club Juniors: 8-12 years
High season
At this family campsite, children get their very own space where they can discover or rediscover many activities
crafts and sporting activities
outdoor team games
sporting tournaments
preparation of shows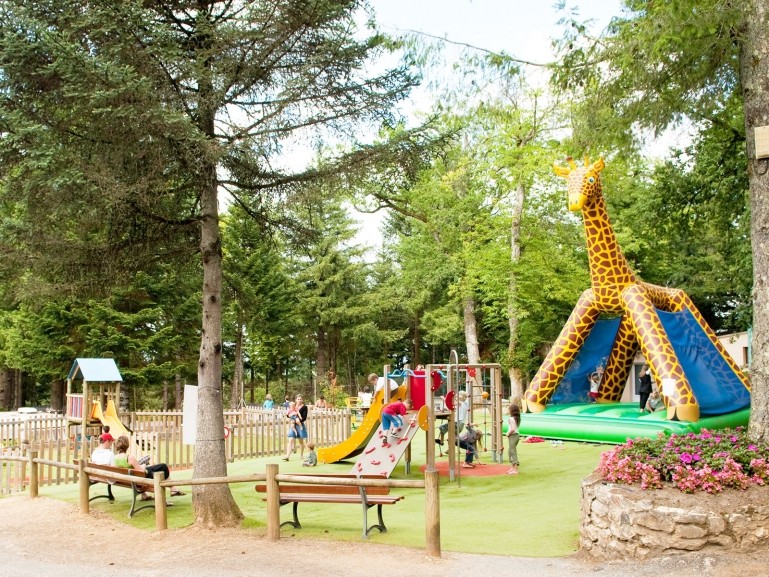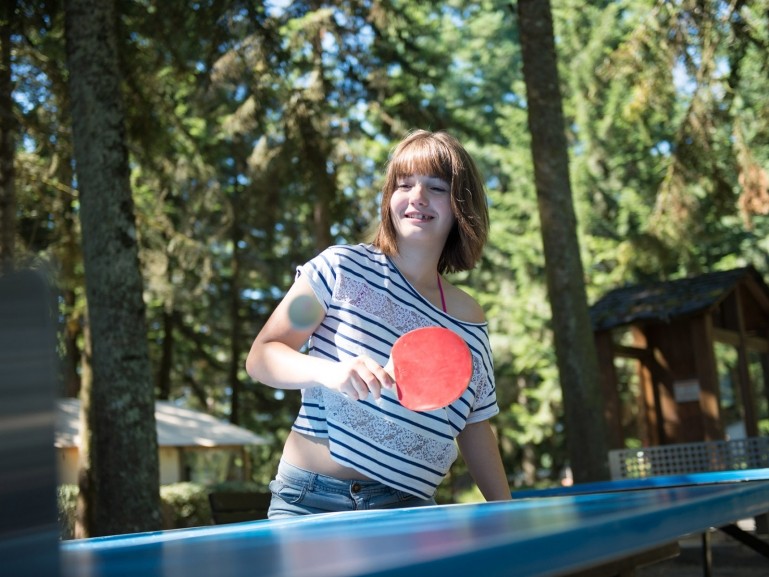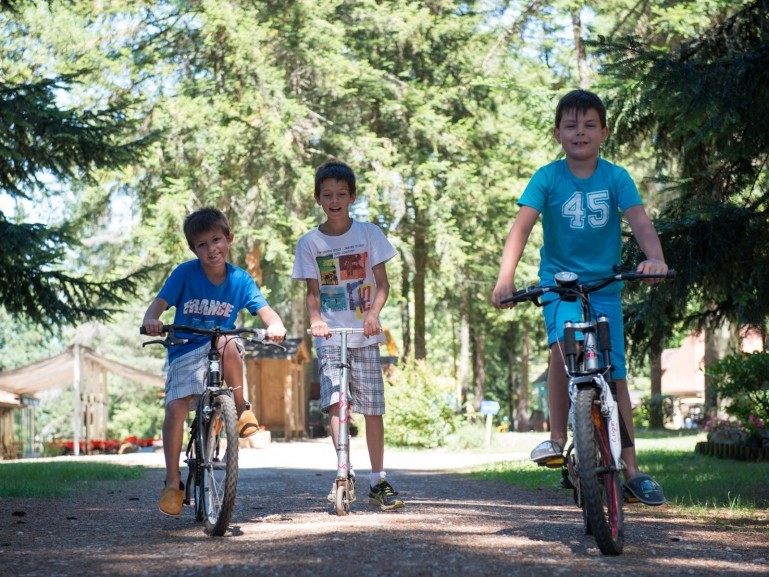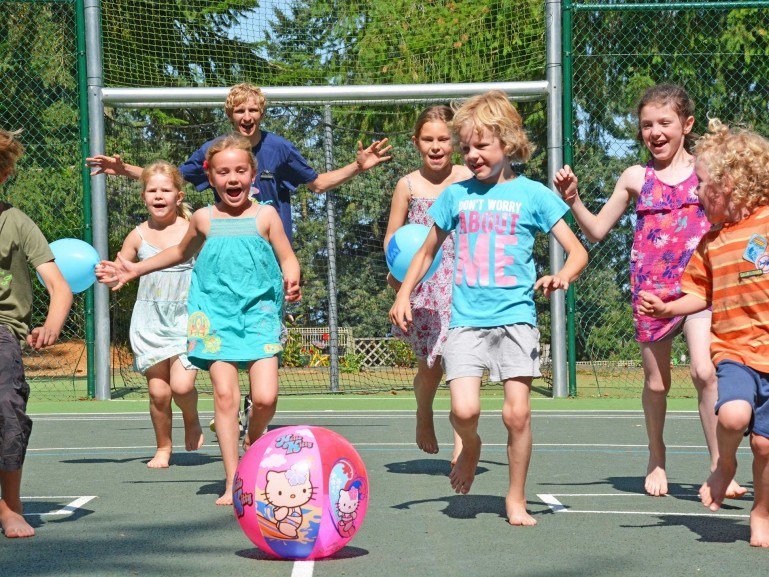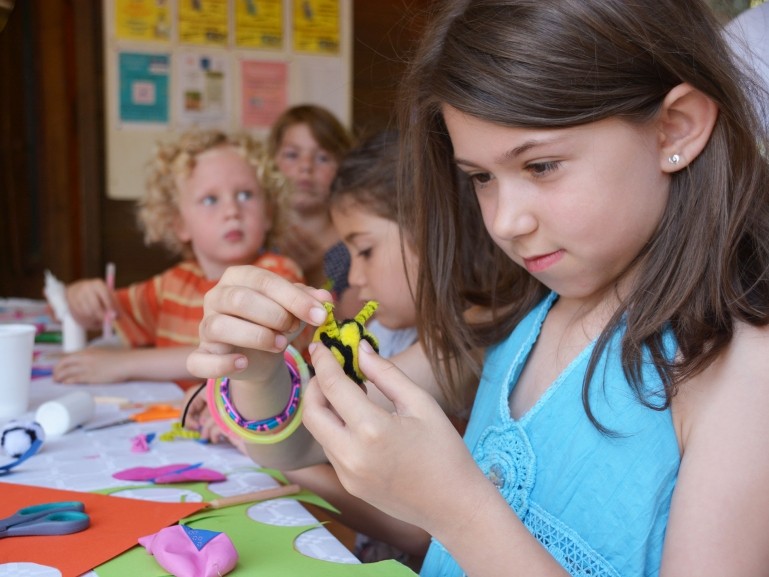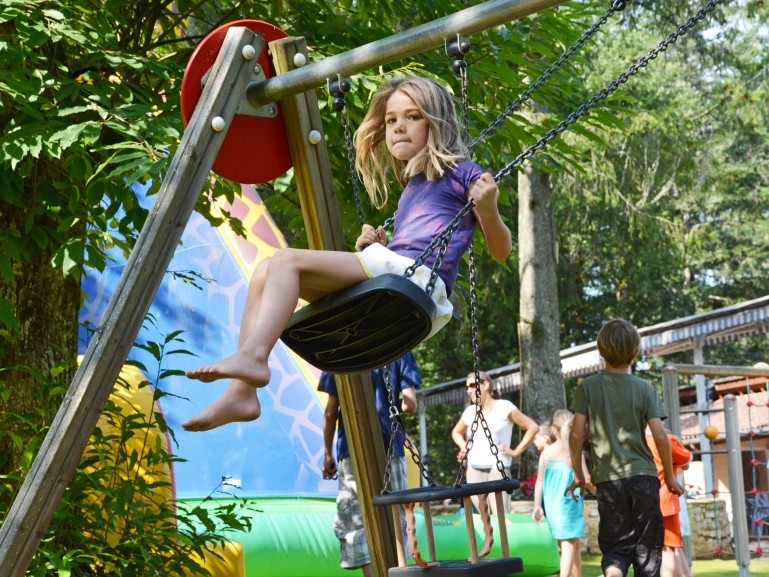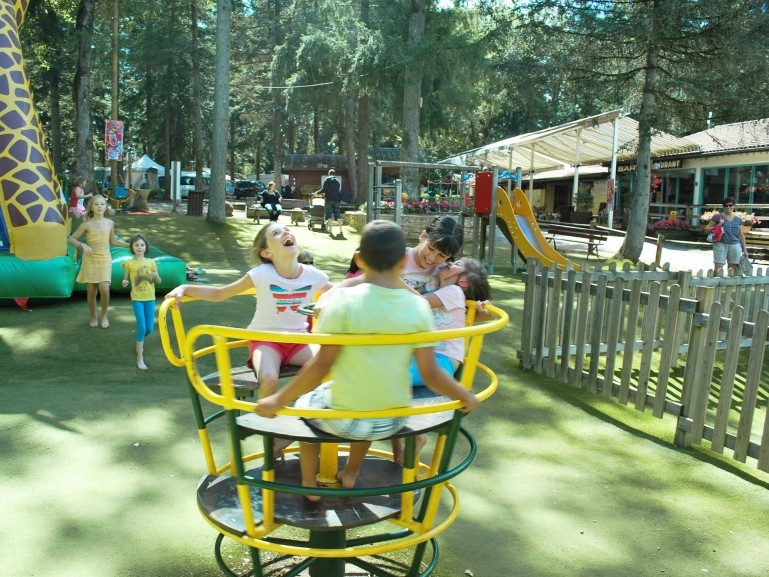 A family camping holiday
Each member of the family can spend the holiday at their own pace: while your children enjoy unforgettable activities in the entertainment clubs, parents can enjoy moments to themselves in this small scale camping. At the end of the afternoon, the whole family will gather at the camping's aquatic park to share some fun times together.
A camping that is adapted to the youngest children
Make this a wonderful holiday in the Lot for all of your family members: that's what the Yelloh! Village Payrac Les Pins will do! A camping holiday is not just for adults! From the adapted aquatic park to the games area with synthetic grass and its trampolines, as well as baby kits, you will find everything you need to make this holiday unforgettable for your children!
Kids' Clubs opening times
Kids' Clubs are only open in July/August.
10am to midday, 6 days a week
Cindy's day, 11 years old
9 am
It's time to get up: Dad comes into our bedroom where I sleep with my sister and opens the curtains. It's a beautiful day outside! It's a good thing because breakfast is waiting for us on the terrace.
10 am
Today, my sister will go to the entertainment club. I will go tomorrow: I'm going to visit the Lascaux Caves with my parents. My teacher told us about them in school!
2 pm
We are going to visit the Rocher des Aigles, 20 minutes from the camping. I have always loved big birds! 
6 pm
We are all together by the pool and we are going to enjoy the sun and slides! Dad will play with my sister in the paddling pool while Mum swims a few laps.
×