Children at the Yelloh! Village Les Tropiques
Making new friends, sharing entertaining activities, a host of new discoveries every day, dancing to the sound of the mini-disco, getting up on stage in their very own show... How about offering your children all that during their next holiday? At the Yelloh! Village Les Tropiques, nothing could be easier: simply head for the children's clubs! 
Club Kids: 5-7 years
Throughout the season
Your child aged 5 to 7 years just loves having fun? Discovering new activities? Getting to know other youngsters their own age? Then don't wait to take them along to the Kids' Club:
Creative workshops
Water games
Cookery lessons
Photo rally
Shows
Mini-disco
Club Juniors: 8-12 years
Throughout the season
See your child really come out of themselves, have fun with the others, explode with laughter: priceless! And if there is one place they're really going to enjoy themselves this holiday it's the Juniors' Club, where else:
Creative workshops
Water games
Cookery lessons
Photo rally
Shows
Mini-disco
Club Teens: 13-17 years
Throughout the season
And yes, even your teenagers are entitled to have their own club! At that age, everyone knows that all they want is to spend a really great holiday, hanging out with their new gang of friends...
Team games
Sports tournaments (basketball, football, table tennis...)
Shows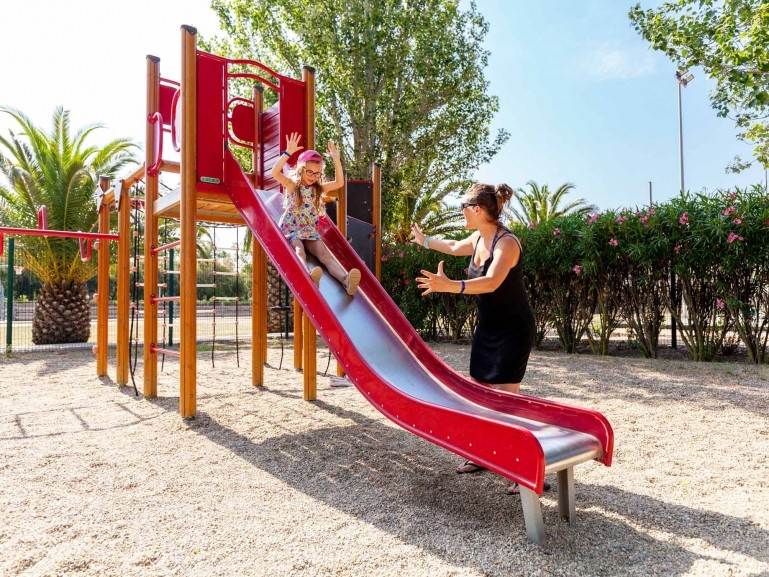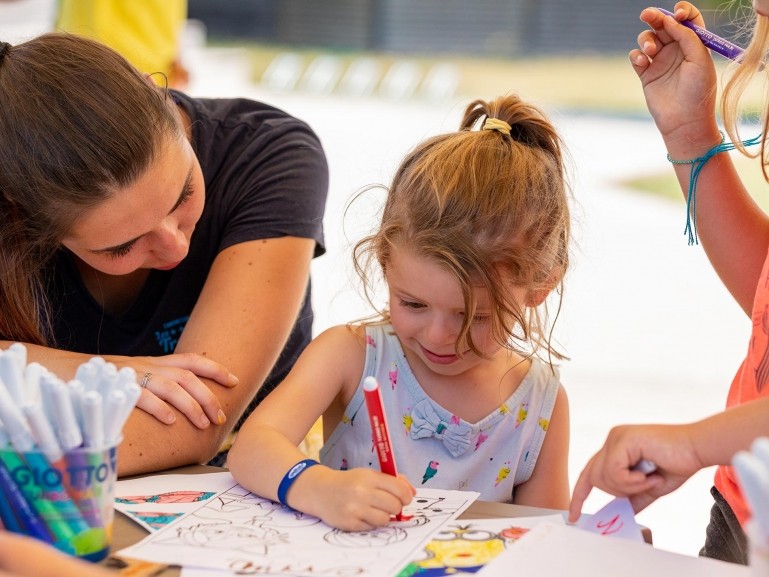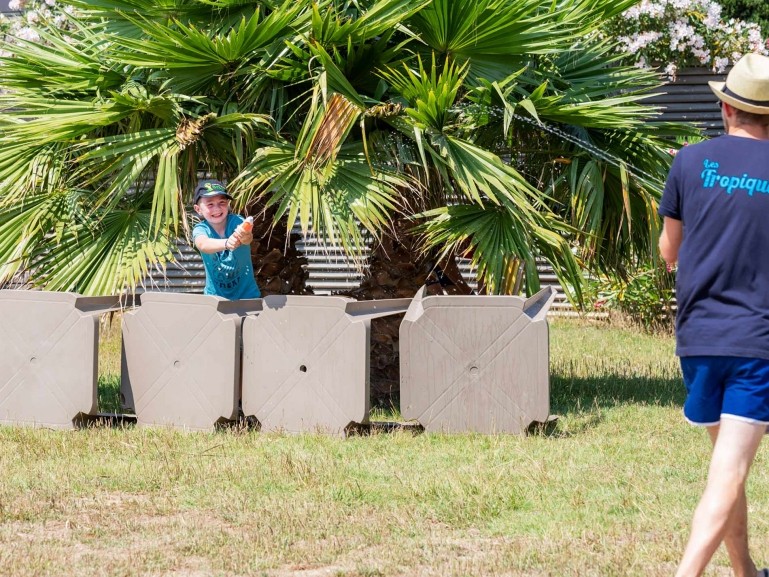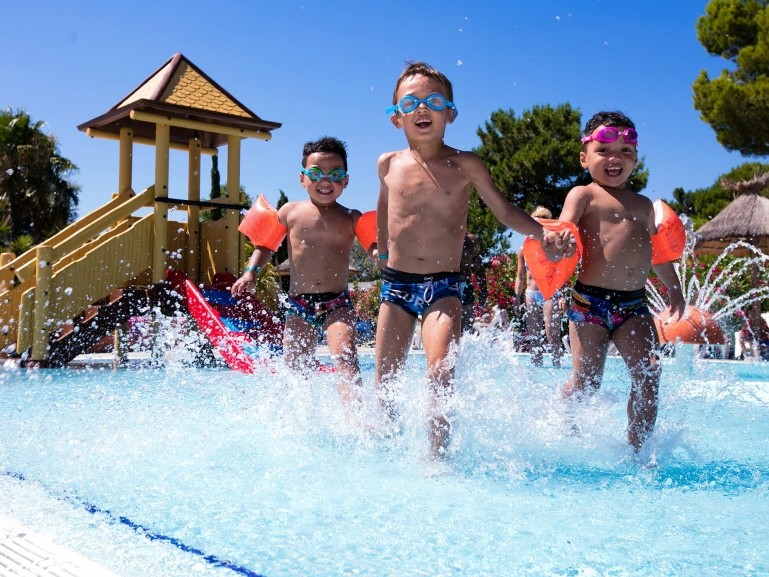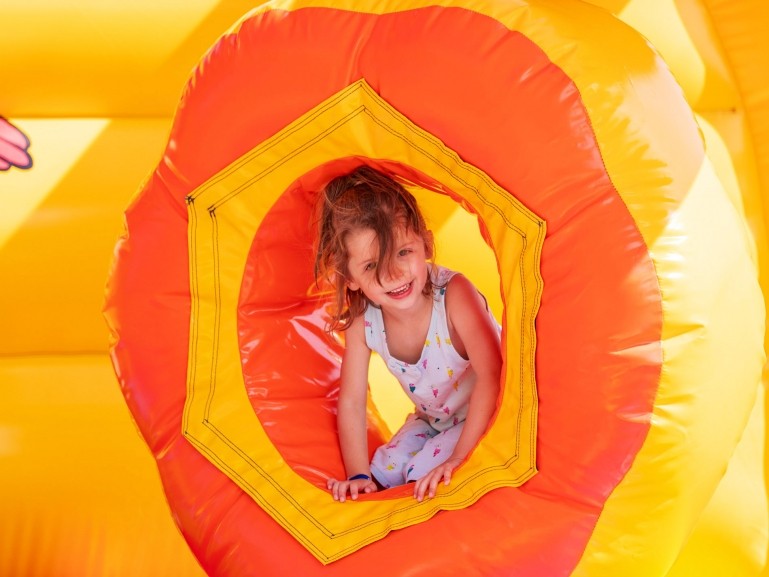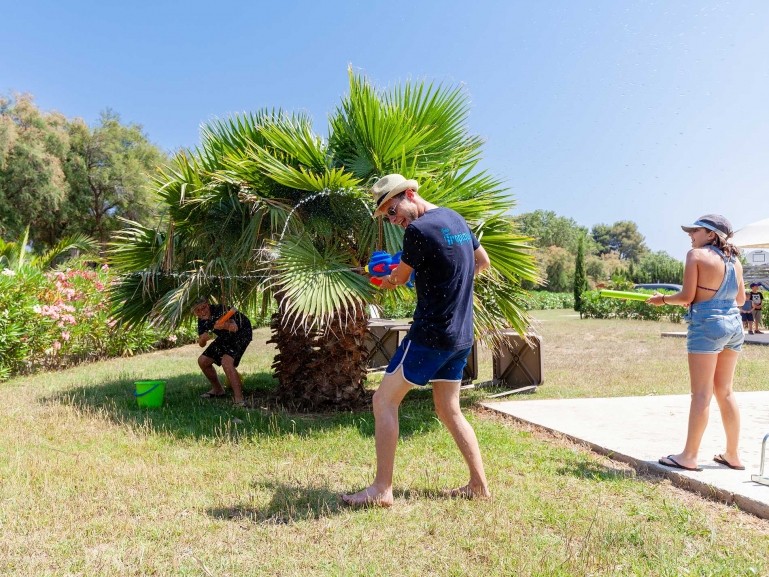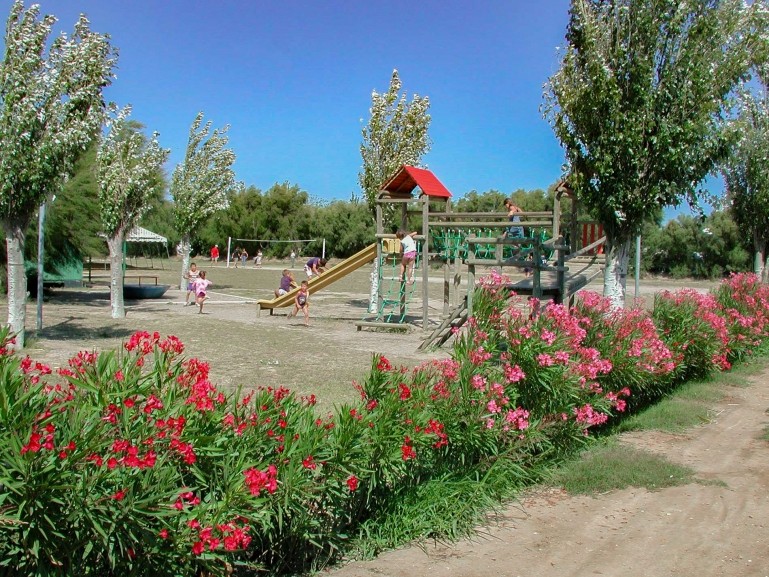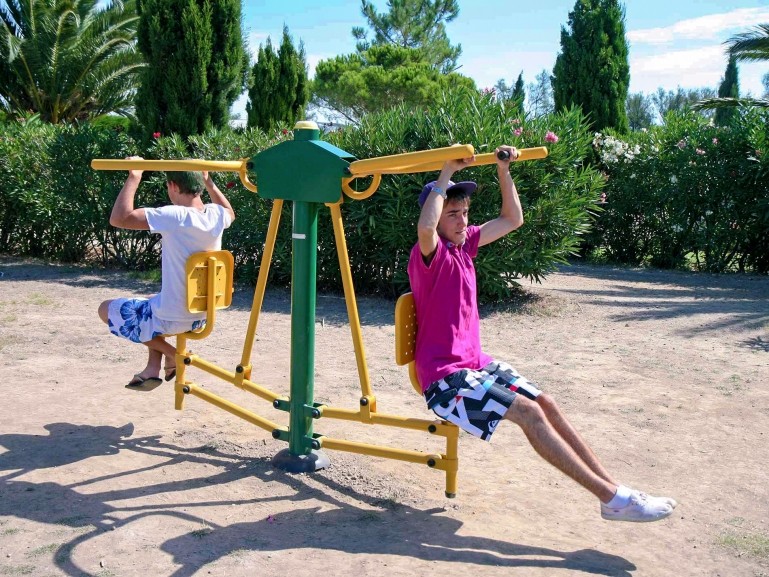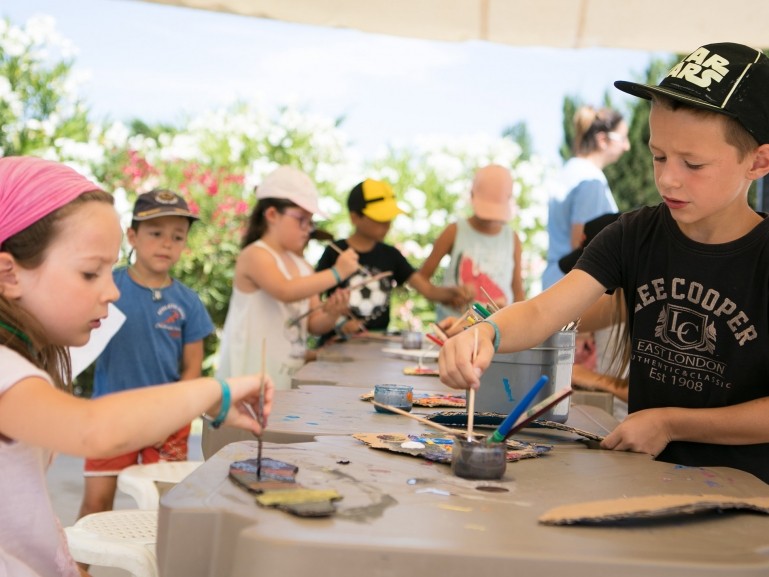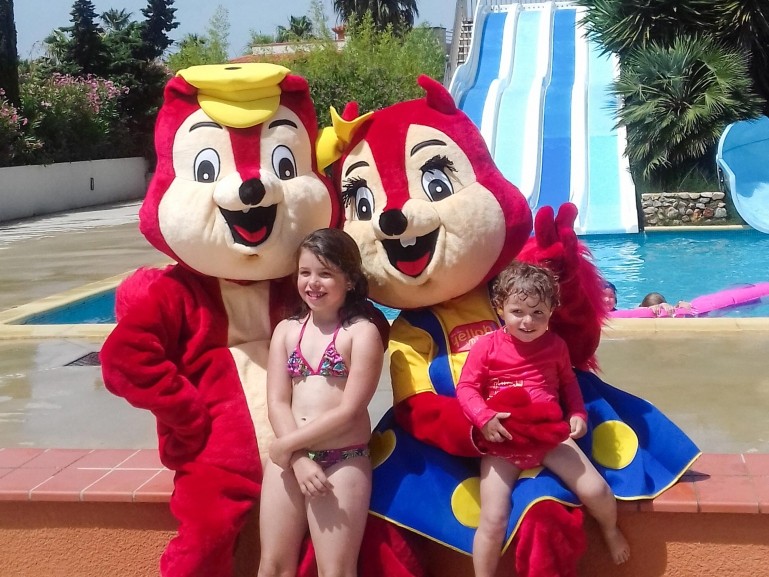 To each their playground
If there is one thing that really matters to us here at the Yelloh! Village Les Tropiques, it's seeing the broad smiles on the faces of all our holidaymakers. Yet in reality nothing could be simpler: just make sure that both parents and children have fun! And, thanks to all the equipment and facilities on the campsite, that's hardly a problem: with 2 playgrounds perfectly designed for the youngest, a game or two of football or basketball on the multisports ground, a few furious volleyball and tennis matches for older kids or adults... How does that sound for a great holiday programme?
Come and applaud the children on stage
For the perfect end to the week, Yelloh! Village Les Tropiques and your children have put together a fabulous surprise: so on Friday make it a date in front of the campsite stage. That evening, they'll be the ones putting on the show: dancers, singers, actors... You'll be blown away by their talent! One thing is certain, they won't fail to surprise you!
Children's clubs opening times
The children's clubs are open throughout the season:
Low season: 2hr/day, 5days/week
High season: 5hr/day, every day except Saturday
For even more fun the mini-disco is held every day!
Video Children and Teenagers
Germain's day, 7 years old
9am
We arrived here at the cottage nearly 3 days ago, and it's still just as magical! This morning, Daddy and I wanted to surprise Mummy, so we went to the campsite bakery to get croissants for breakfast!
2pm
This afternoon, Mummy and Daddy want to walk down to the beach, but I'd rather go to the swimming pool, it's just too much fun on the waterslides... But I agreed it's ok for the beach today. So, fair's fair, they've promised we'll go to the pool tomorrow!
4pm
At last it's tea-time! The organisers told me about the campsite's home-made ice creams, can't wait to taste them. For me it'll be vanilla strawberry, my very favouritest flavours!
9pm
Quick, it's time for the mini-disco! I love being right at the front so I can dance facing the organisers. Then, just afterwards, it's the children's show: I hope Mummy and Daddy enjoy it...
×