Children at the Yelloh! Village Les Rivages
Looking for a paradise for children? You've just found it! The camping Les Rivages has thought of everything to ensure that your youngsters spend an amazing holiday. Children's clubs for each age group with a wide range of activities, on-site facilities offering games, trampolines, sand pit... They'll never have a dull moment!
Club Kids: 5-7 years
Throughout the season
Your kids love having fun? They love making new friends? They love joining in a host of new activities? In that case, they're going to adore the Kids' Club:
Handicrafts
Dressing-up
Dance
Parade
Club Juniors: 8-12 years
Throughout the season
If seeing your child grinning from ear to ear, shrieking with laughter and having fun is priceless for you, then take them off to the Juniors' Club. They couldn't be happier!
Handicrafts
Treasure hunts
Sports tournaments
Laser Game
Tree-top adventure trail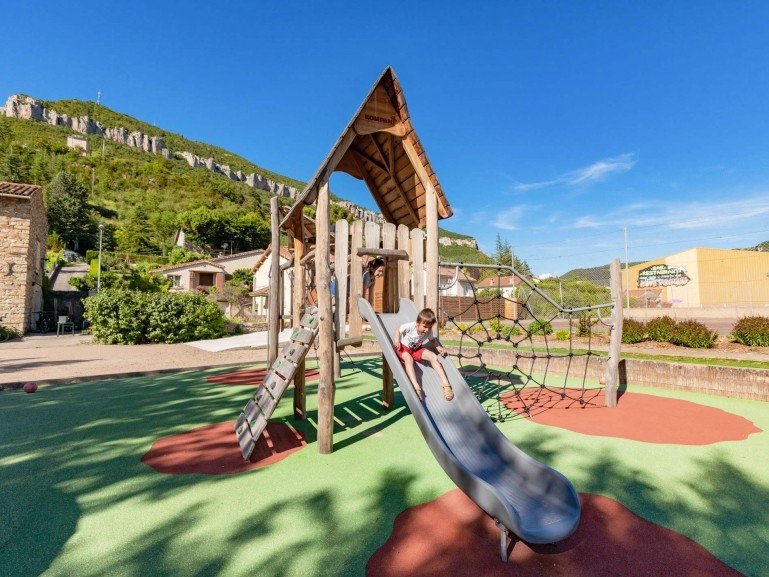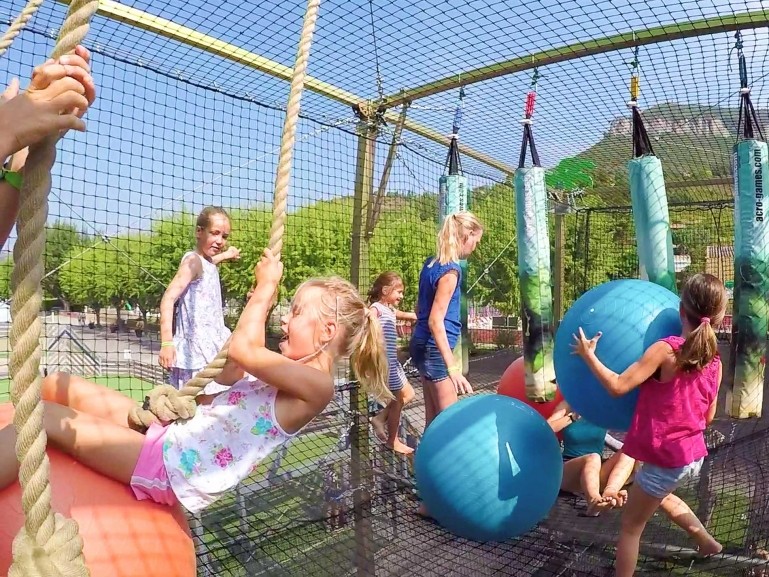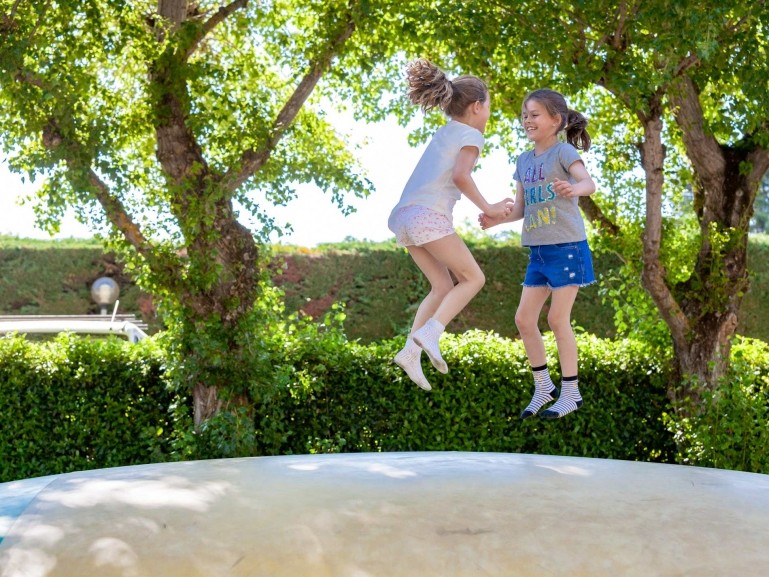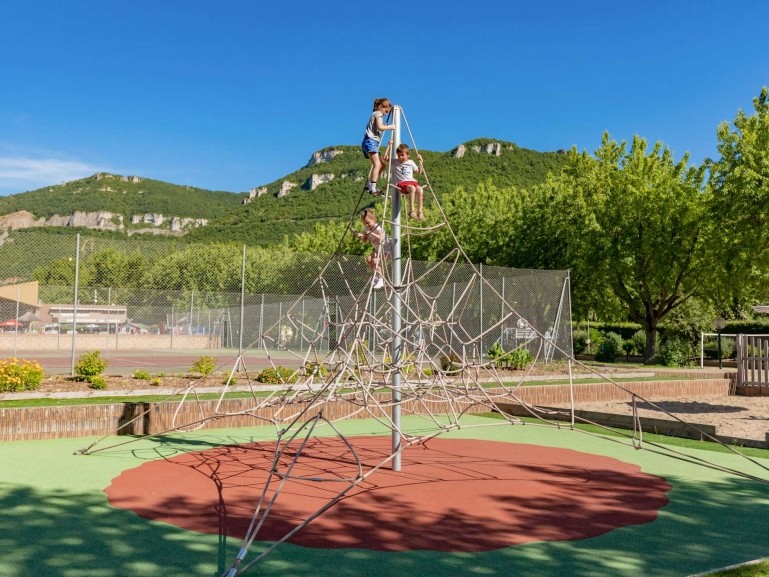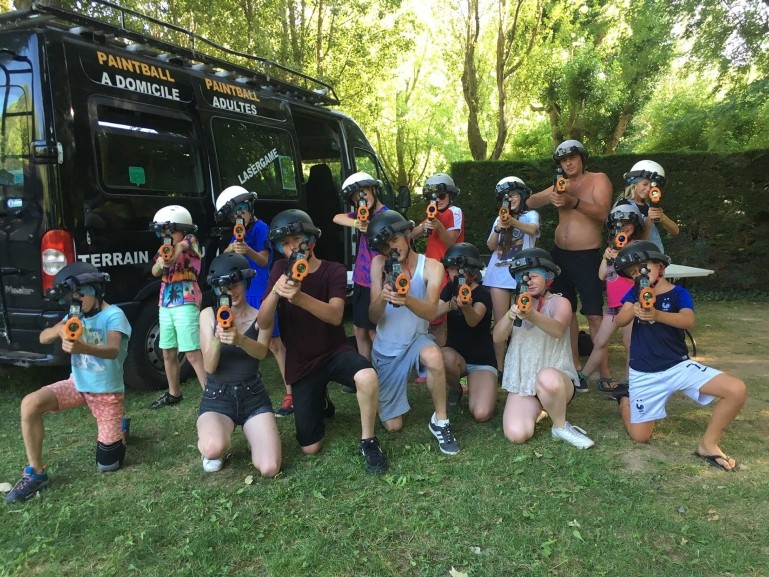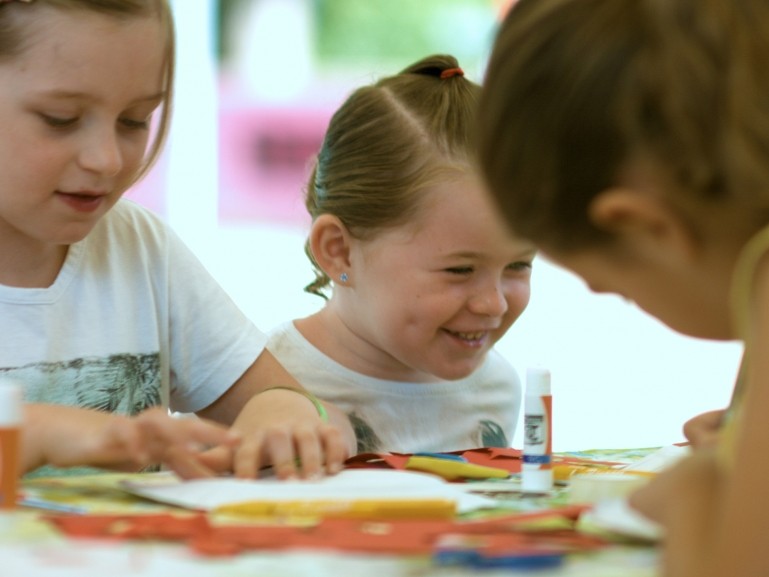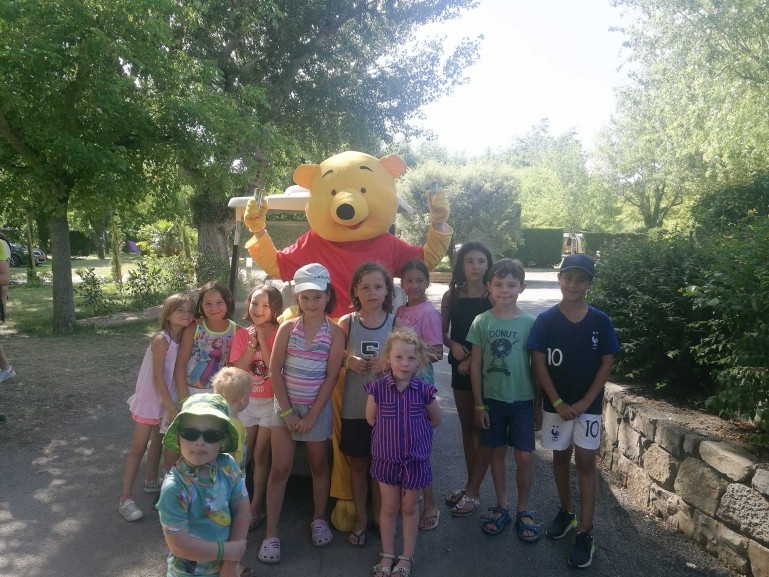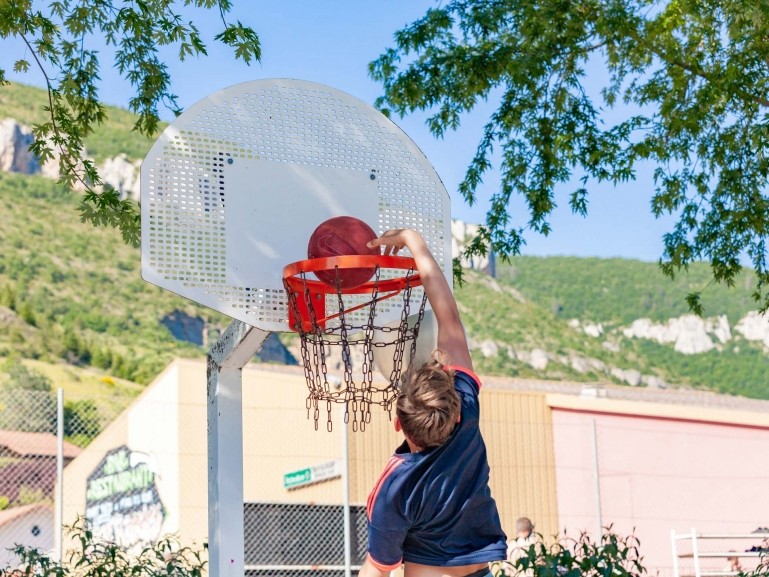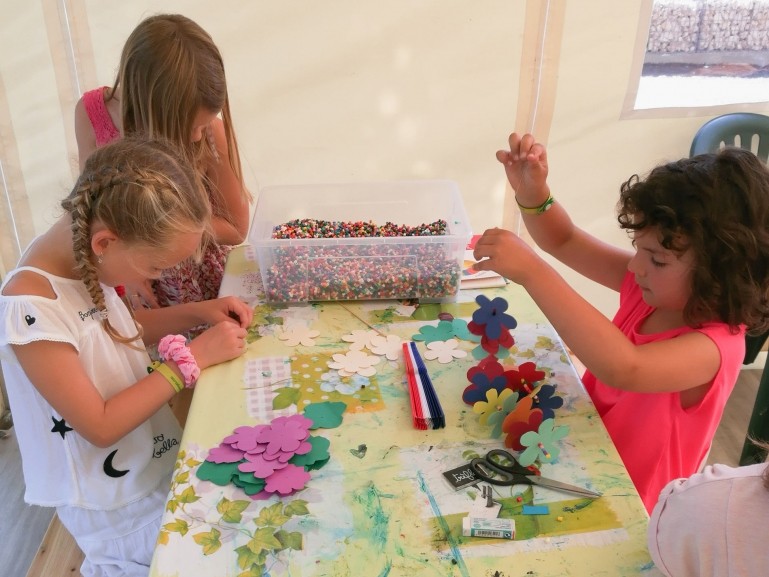 A campsite for your kids
The camping Les Rivages has certainly pulled out all the stops to ensure your children's holiday will be unforgettable! On the programme for their day? Shooting down the slides, climbing up the pyramid, building sandcastles in the sand pit... But what they'll certainly prefer above all is the accrogames: an incredible structure with giant trampolines and zip wires! They're going to simply love it! From morning 'til evening, your youngsters will be having so much fun thanks to all the campsite's facilities. The most important? Seeing your children happy... and their parents as well! 
Activities for all ages
Your children will be able to develop all their creativity and imagination with the activities at the children's clubs. The youngest will be able to discover painting, drawing or modelling at the Kids' Club. Older children can have fun with handicrafts, sports tournaments or treasure hunts. And what about the teenagers? They're welcome as well, of course! They'll be able to make plenty of new friends during the sports competitions organised on the multisports ground. From 5 to 17 years-old, your kids will each have their club, their world and their activities! For them, it's the only place to be! 
Unusual activities
The camping Les Rivages aims to offer your children activities that are as original as they are varied. And we always think big when it comes to your youngsters' happiness! Which is why the campsite organisers will be taking the kids off to the Antipodes tree-top adventure course, they're going to adore climbing from tree-to-tree! But that's not all... Laser game sessions are also organised once a week. Prepare for plenty of fun and laughter! And the entertainment doesn't stop when night falls, the children can meet up with their new friends at the mini-disco organised each evening during the week. So come on down and feel the music! 
Children's clubs opening times
The children's clubs are open throughout the season:
Low season: 5 days a week, 2 hours per day
High season: 10am to 12pm and 3pm to 5pm 
Marie's day, 11 years old
9am
I've only just woken up, Dad's gone to get breakfast from the campsite grocery store. The sun's already shining so we're going to make the most of the cottage terrace, fresh bread and sunshine, wow!
2pm
I spent the whole morning bathing, we started off in the swimming pool then played with our rings in the campsite river! Awesome!
5pm
This afternoon I was at the Juniors' Club, today we went tree-top climbing! In the beginning I was a bit scared but the organisers reassured me! It was just tooo coool!
8pm
We're off to eat at the campsite restaurant, with all the family. I think I'm going to ask for a pizza, I'm just so hungry! Then it's the bingo evening, hope I can win the big prize!
11pm
Didn't win but it was a whole lot of fun! We had a really great time! Right, now it's time for bed, and I'd better be quick, tomorrow morning we're all going canoeing!
×