Free cancellation right up until D-2 before arrival for a selection of accommodation options! ─ Find out more
Sports, entertainment and activities at the camping Yelloh! Village Les Gorges du Chambon
The Yelloh! Village Les Gorges du Chambon has a wide range of activities and entertainment on offer. Onsite, you can make use of all the facilities and play games including badminton, volleyball, tennis or football. Close to the campsite, come and enjoy the nature with the family, with options such as hiking, mountain biking and horse riding available as a means of exploring the region. These activities mean you'll really be able to live life to the full on your holidays in Charente!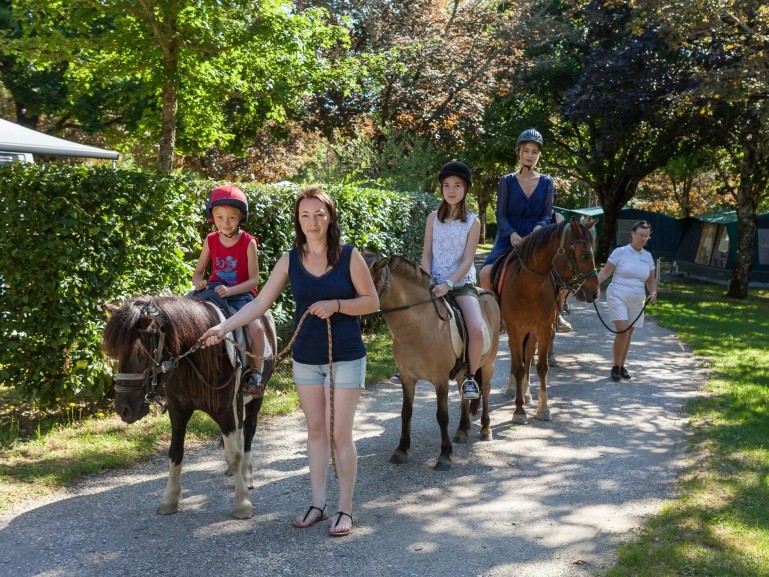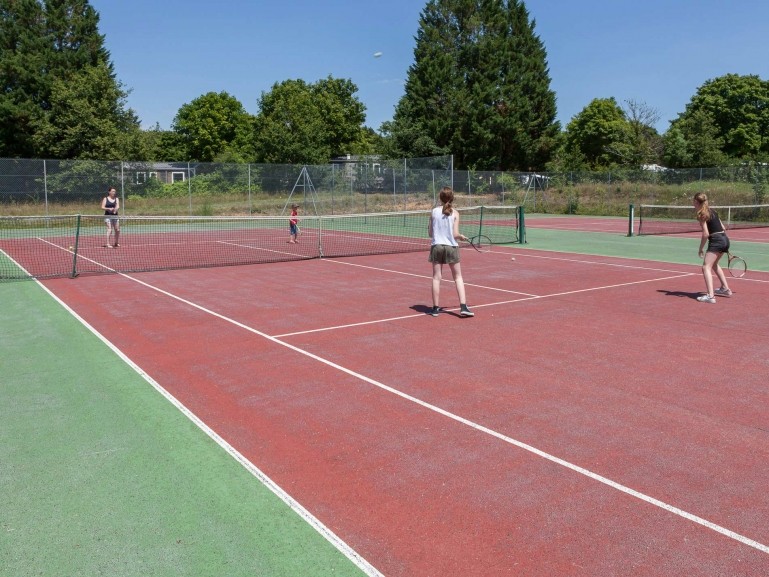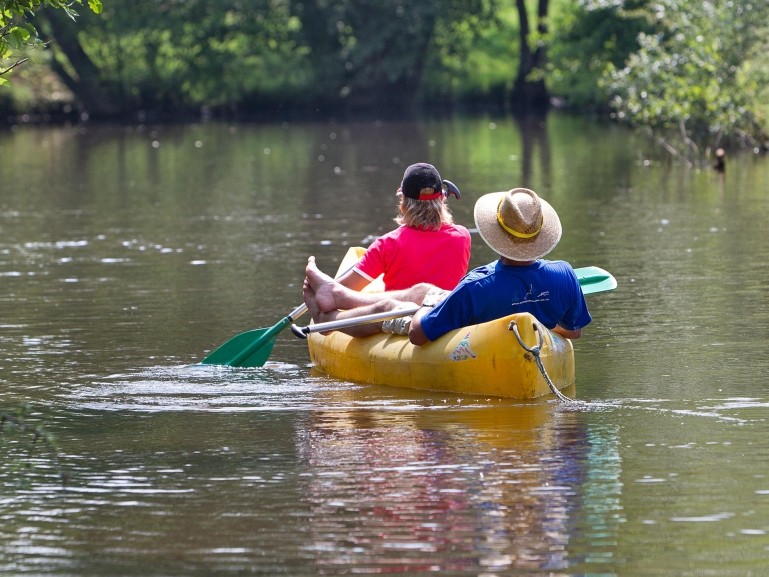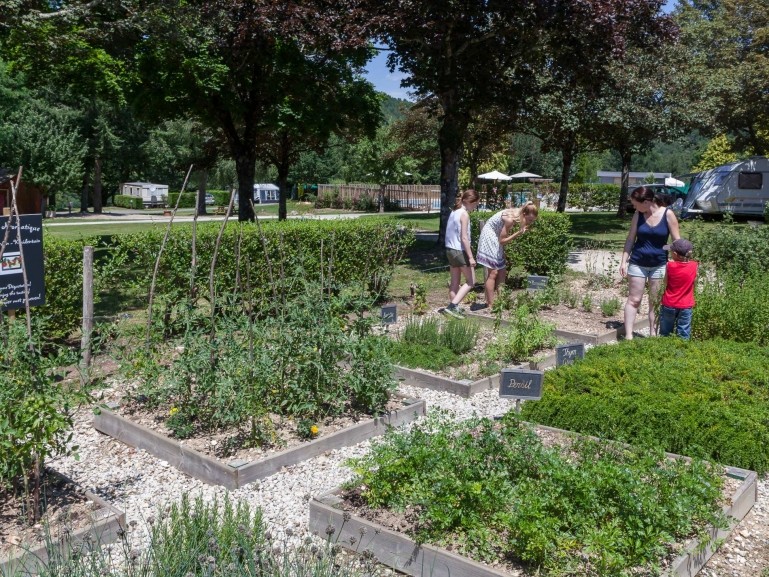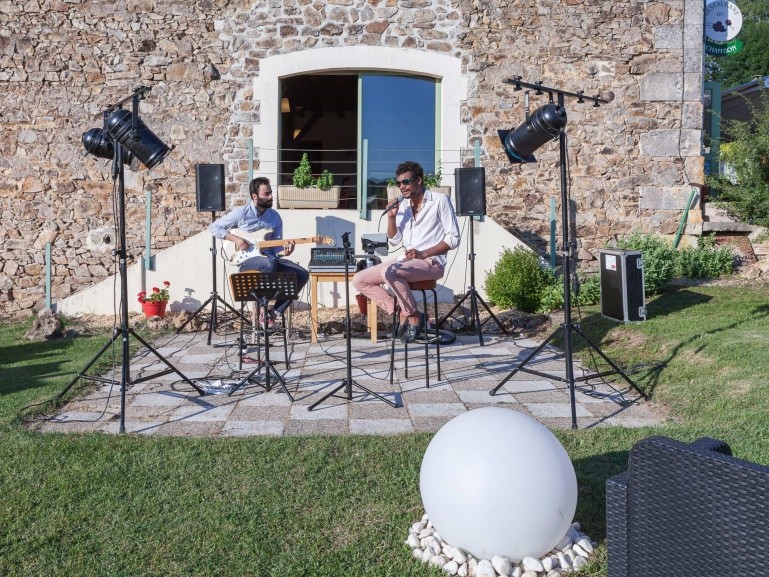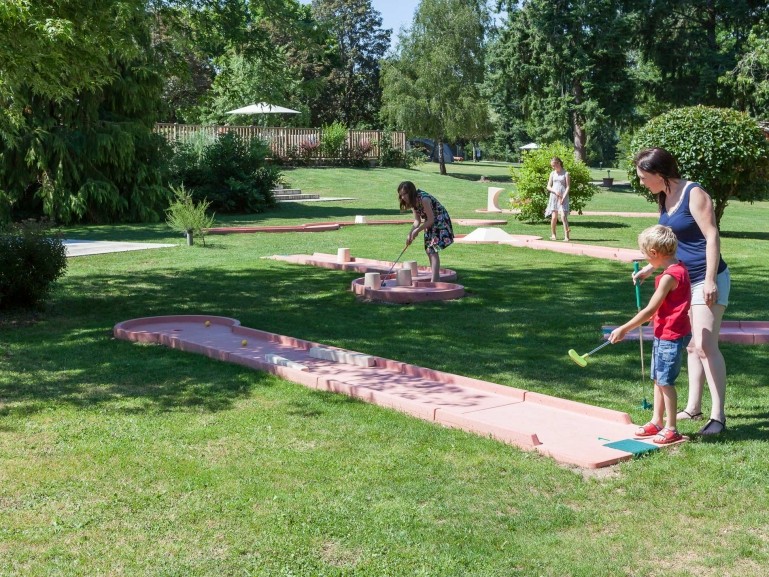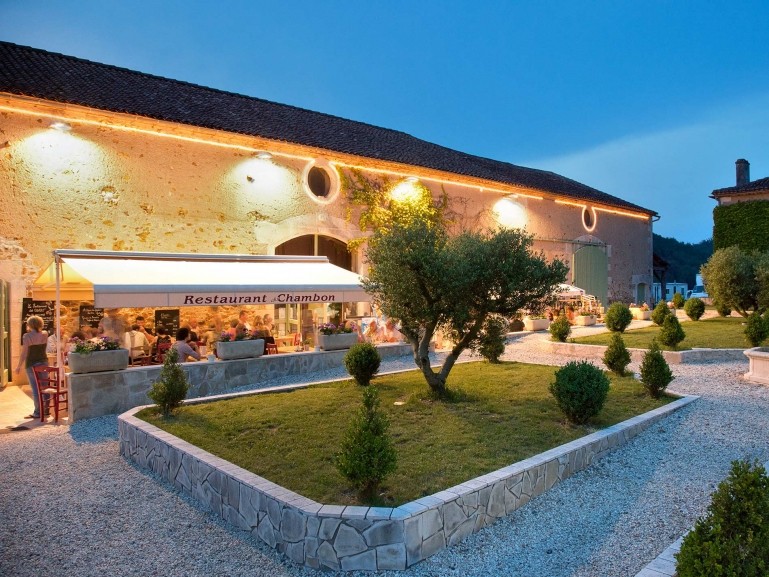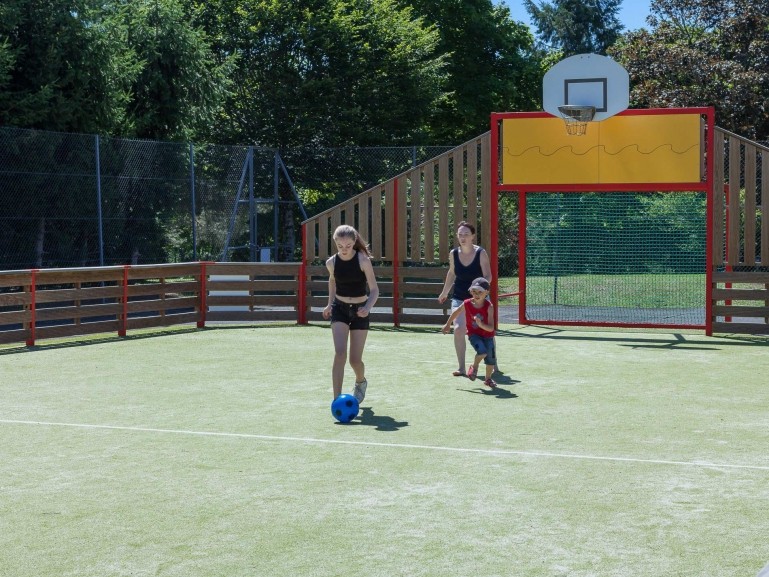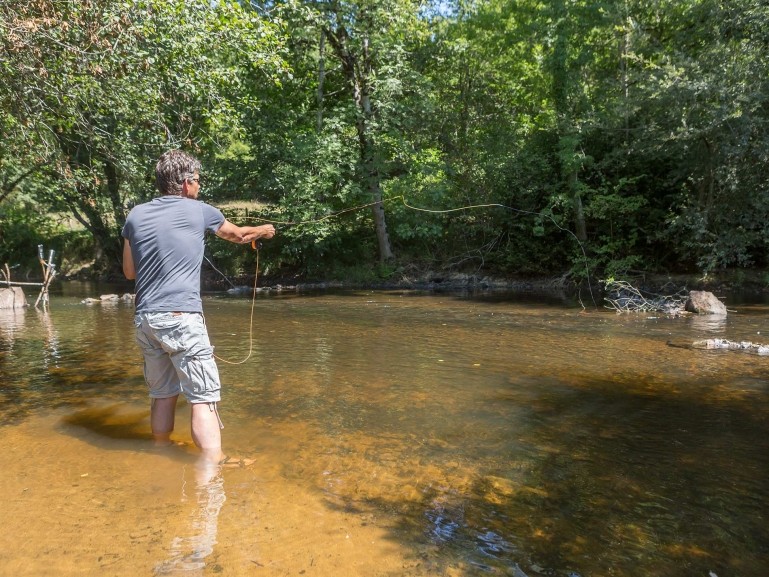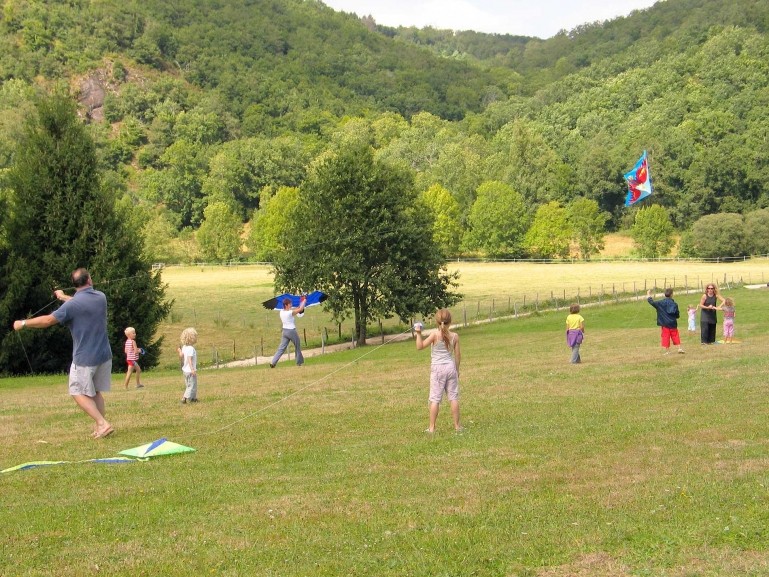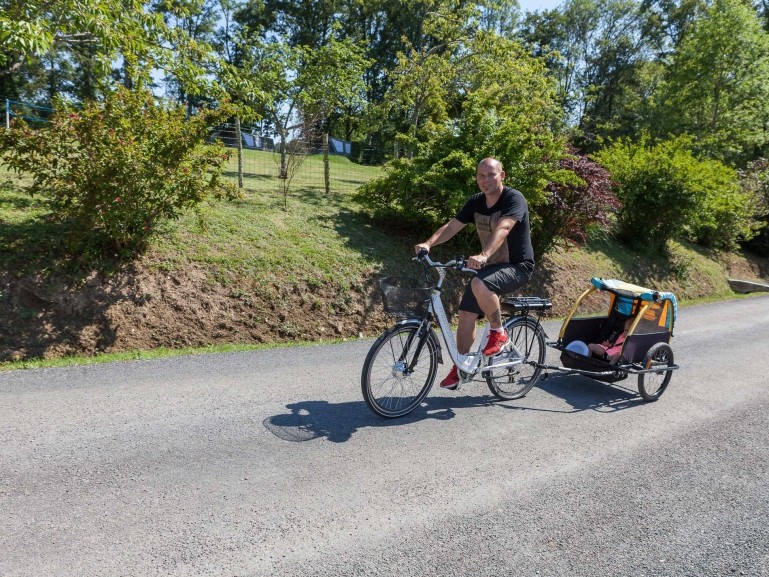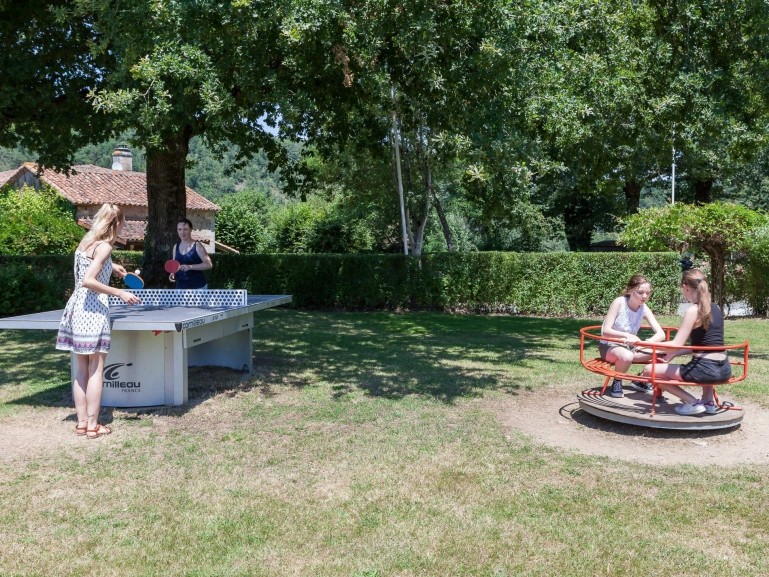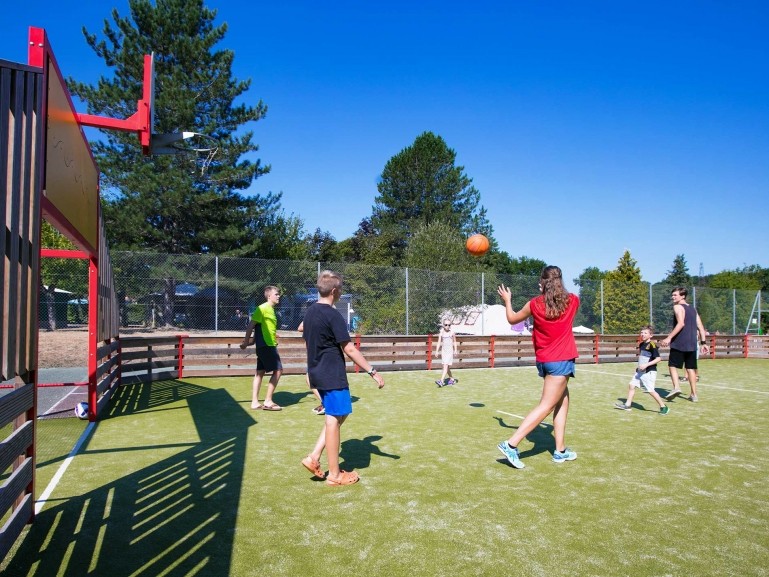 On the premises
| | Low season | High season | Extra charge payable |
| --- | --- | --- | --- |
| Beach volleyball | | | |
| Riding / horse or pony riding | | | € |
| Fishing | | | |
| Games room | | | € |
| Group sports | | | |
| VTT/Freeride | | | € |
| Mini-golf | | | |
| Pétanque area | | | |
| Squash court | | | |
| Tennis court | | | |
| Multi-sports ground | | | |
Nearby
| | Distance | Low season | High season | Extra charge payable |
| --- | --- | --- | --- | --- |
| Kayaking / canoeing | 7 km | | | € |
| Paintball | 28 km | | | € |
| Paragliding | 36 km | | | € |
| Adventure course | 500 m | | | € |
| Hot air balloon flights | 55 km | | | € |
| Equestrian centre | 500 m | | | € |
| Golf | 7 km | | | € |
| Cinema | 21 km | | | € |
Activities onsite for the whole family
Holidays with the family are great. At the camping Les Gorges du Chambon we are well aware of this, and therefore have a wide range of activities available for you to enjoy with your nearest-and-dearest. Onsite, you'll find pony treks, walking and mountain biking, plus canoe trips, as well as a multisports ground, tennis, badminton, mini golf, fishing and yoga. Your holidays also mean enjoying some simple time gathering herbs from the campsite's herb garden, having a picnic beside the river or watching all the different species of birds. Whether it's an energetic or relaxing holiday, there's something for everyone! 
Activities close to the campsite
Do you like to enjoy a bit of sport on holiday? Close to the Yelloh! Village Les Gorges du Chambon, there are all sorts of sports activities available, including canoeing and kayaking, catamarans, mountain biking and running. And if you prefer family activities, then boat trips are available for exploring the region, as well as adventure tree-climbing, go-karting and golf etc. People of all ages will just love being able to spend some great time together. And if you feel like getting up high, then you can come and discover the region with your head in the sky, with microlights, paragliders and hot air balloons providing something for all age groups! So why not come and do something a bit different during your holiday in Charente!
Natural watercourses nearby
Running alongside the campsite, the River Tardoire has the option of canoeing and kayaking, and fishing. Just 20 km from the campsite, the Grand Etang de St Estèphe awaits you. Perfect for bathing, relaxing or fishing, it's a lovely place to spend the day. As a different way to enjoy the fun of being in the water, other natural locations are also bound to be a hit: the lakes of Haute Charente and St Mathieu. All sorts of options!
Hiking trails and mountain biking circuits
Set off to discover the region via the various hiking trails. Put those trainers on and choose one of the 10 hiking trails that leave from the campsite. Or maybe mountain biking is more your thing, in which case there are more than 200km of marked trails here, for all abilities, so you'll be able to find a route that's just right for you! Look around the region with your family via the various family circuits, with 5 marked routes available for a stroll in total safety. More energetic visitors will be able to enjoy the trail routes or Nordic walking routes. There really is something for everyone. So what would you like to start with?
Evenings at the campsite
During high season, the camping Les Gorges du Chambon arranges great family-friendly evenings. With events including dining, playbackshow, theme-based meals, wooden games, circuses etc, everything's in place to make sure people of all ages have lots of fun and a great time. Evening entertainment brings holidaymakers together in a really pleasant atmosphere. So come and enjoy some good times in the campsite!
×