Children at the Yelloh! Village Les Gorges du Chambon
Children will love the time they spend at the camping Les Gorges du Chambon. Kids' clubs, facilities and entertainment are designed especially for them. And their holiday will feature a mini disco, handicrafts, hut building, outdoor games and sports tournaments.
Club Kids: 5-7 years
High season
The entertainment team at the Kids' Club has all sorts of varied activities available for your kids.
Handicrafts
Crafts
Playbackshow
Wooden games
Mini disco
Club Juniors: 8-12 years
High season
The Juniors' Club has all sorts of great surprises in store for your children during their camping holidays.
Hut building
Treasure hunts
Sports tournaments
Mini disco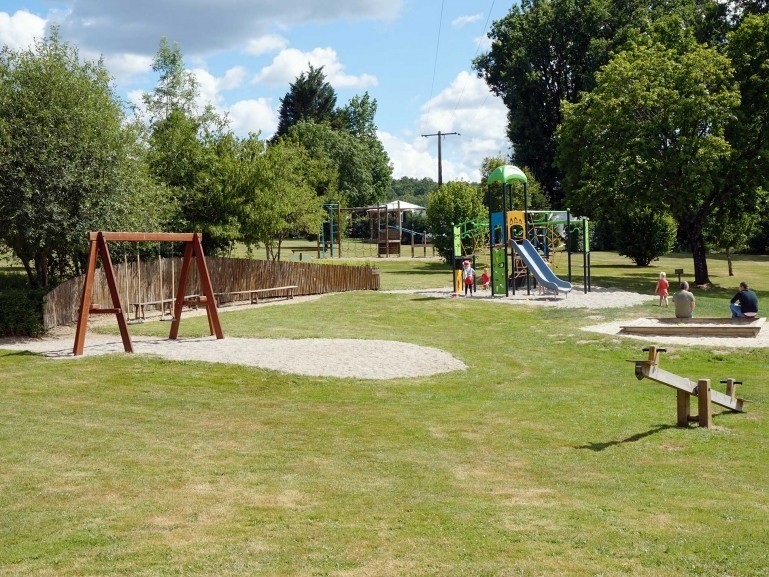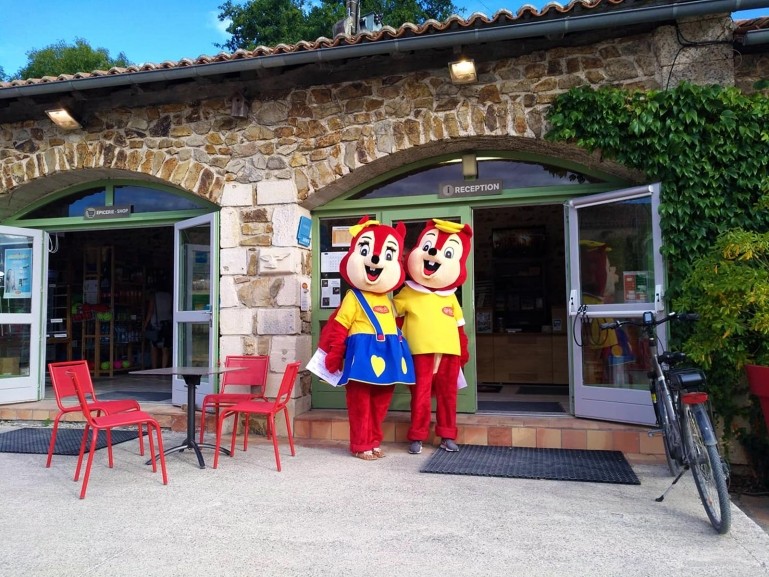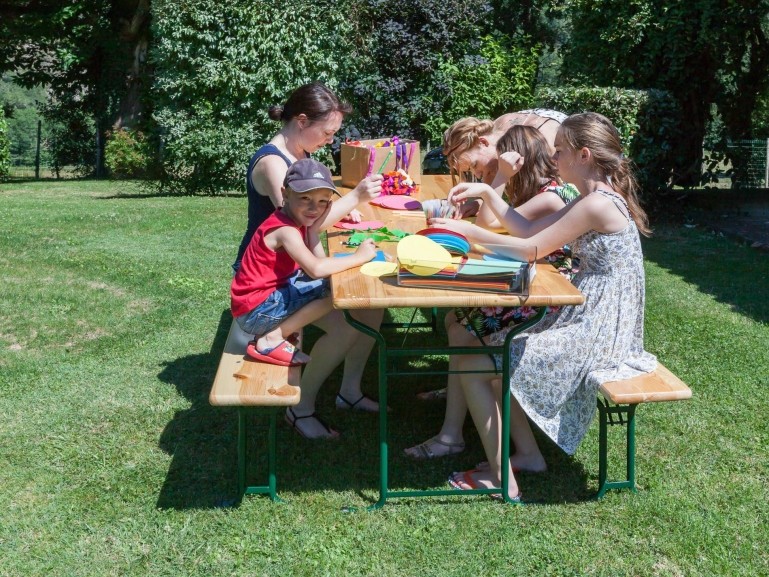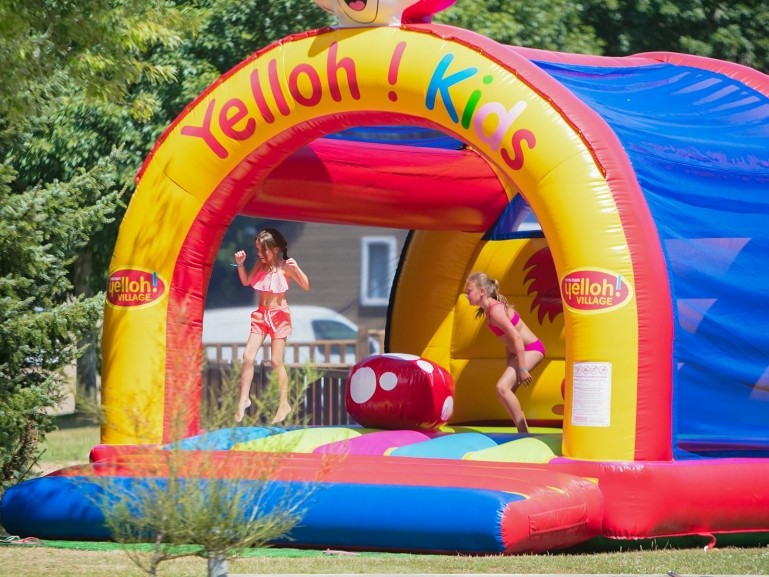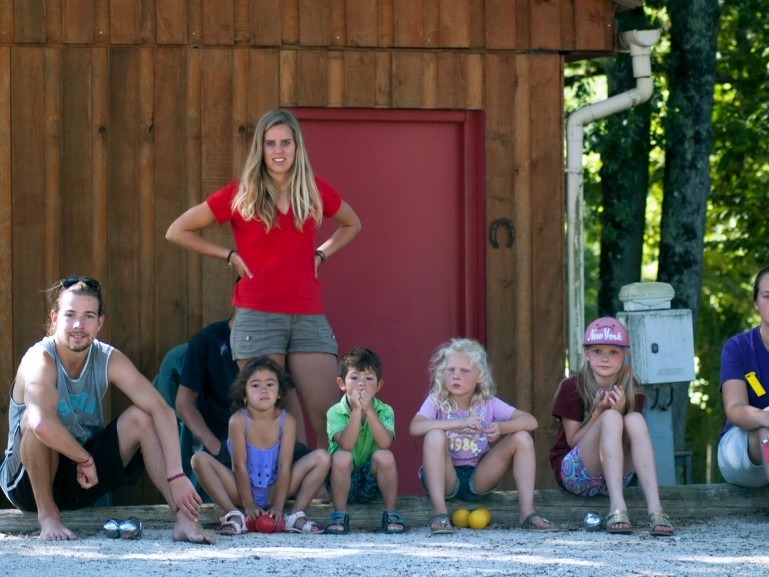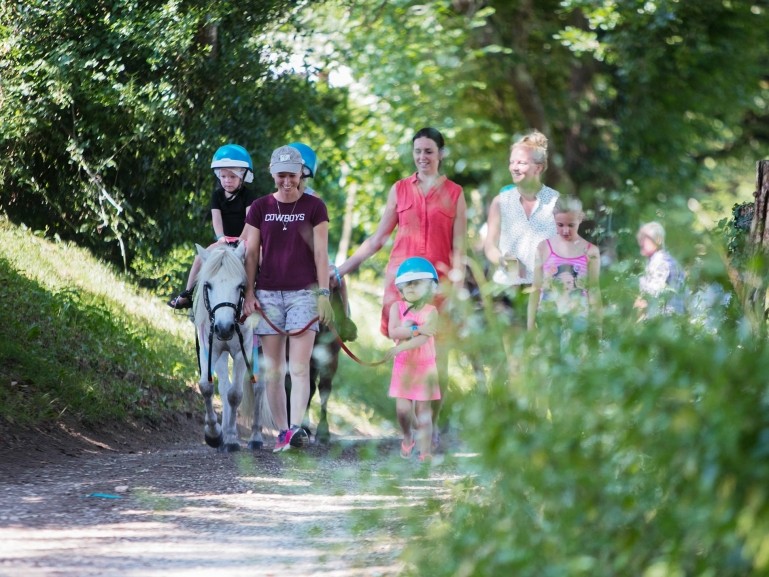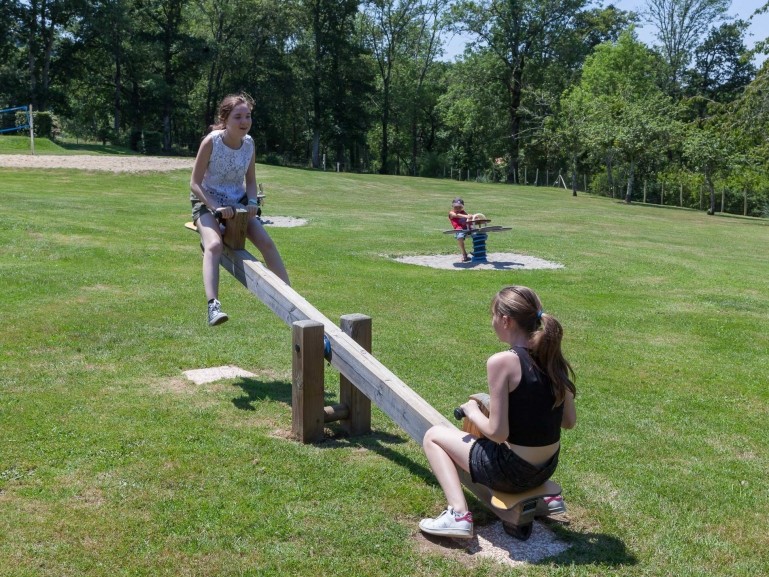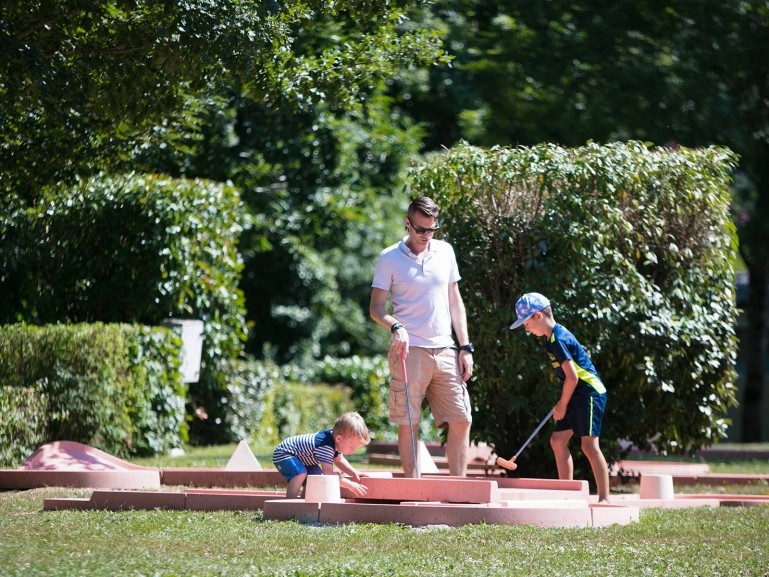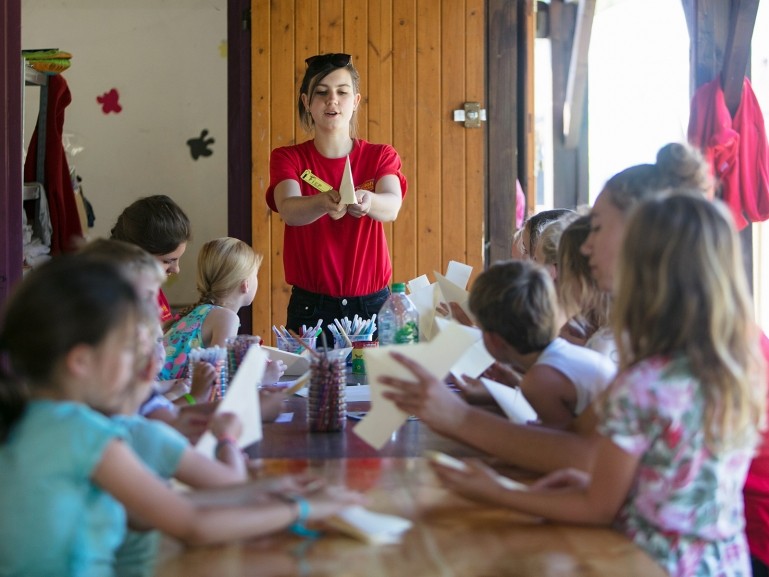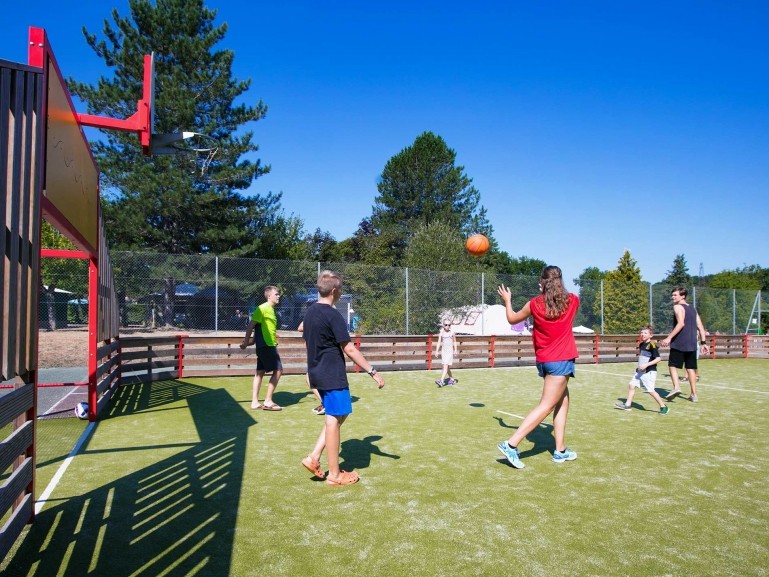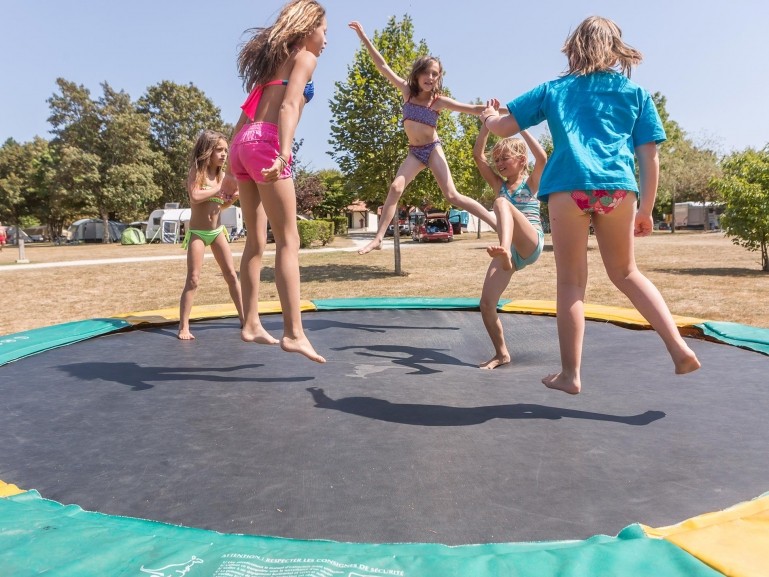 Facilities for the kids!
The camping Les Gorges du Chambon has thought of everything to make sure your kids have a good time. Younger ones can use the trampoline, the playground or the bouncy castle, as well as a heated paddling pool. Older ones can make the most of other campsite facilities, including a multisports ground, table tennis tables, table football, mini golf, beach volleyball and electronic games. It's also an opportunity for them to meet new people when taking part in team activities.
See the flora and fauna
As well as the organised entertainment, children can also find out about the plants and animals they'll find in the campsite. They can say hello to the cows or look at insects, birds and butterflies. The campsite also has a herb garden. They'll be discovering all sorts of new things during their time here!
Opening times of the kids' clubs
Kids' clubs are only open during July and August.
Every day except Saturday, 10am to midday
Mathieu's day, 7 years old
9am
Time for breakfast, and dad has gone off to get some fresh bread from the campsite grocer's. We are eating on the cottage terrace so we can enjoy the view.
10am
I'm going to meet up with my new friends at the kids' club. This morning, the organisers are putting together a treasure hunt!
Midday
Mum has just come to get me with a picnic basket. We're going to eat with the rest of the family beside the river that's alongside the campsite. It's really great when the weather's nice like this!
2pm
After we've eaten, we're going to make the most of the campsite swimming pool. I really like playing around with a ball in the paddling pool with my little sister!
6pm
This evening I'm going to be able to show mum and dad the show we've prepared with the organisers at the Kids' Club! I can't wait!
×