Kids' clubs at the Yelloh! Village Les Bois du Châtelas
There is a full, varied programme of leisure and sporting activities for young and old alike. The activity management team will make sure your children have an unforgettable holiday! 
Club Kids: 5-7 years
Throughout the season
The perfect age for discovery, learning new activities and making the most of their camping holidays…
treasure hunt
fancy dress
arts & crafts
dancing
preparation of a show
walking
Club Juniors: 8-12 years
Throughout the season
A great chance to laugh, share and discover. Your children will have an unforgettable holiday...
football tournaments
sumo contests
volleyball
archery
games room
Club Teens: 13-17 years
High season
The Teens Club team has done everything to ensure that your teens have an extraordinary camping holiday!
a night under the stars
mountain biking
sporting tournaments
football, table tennis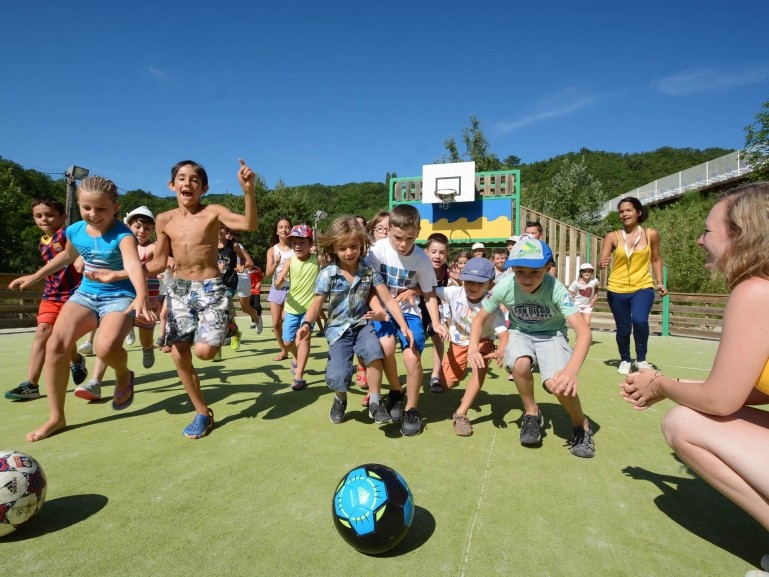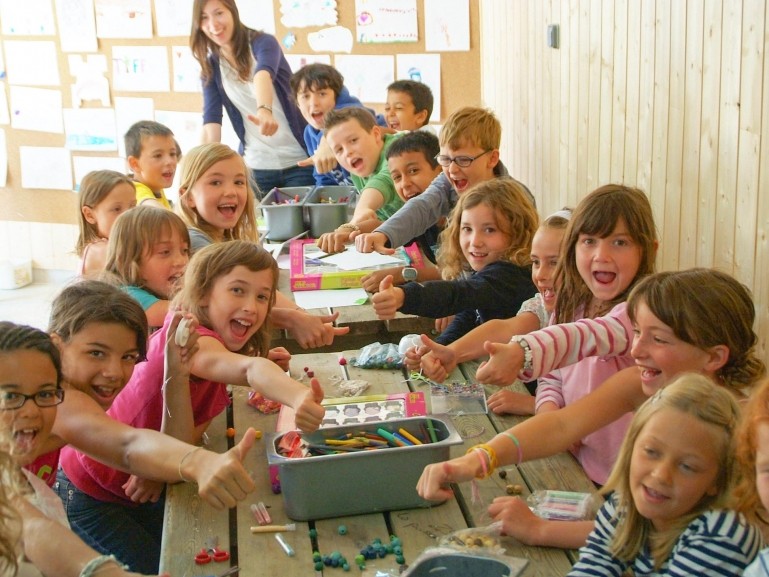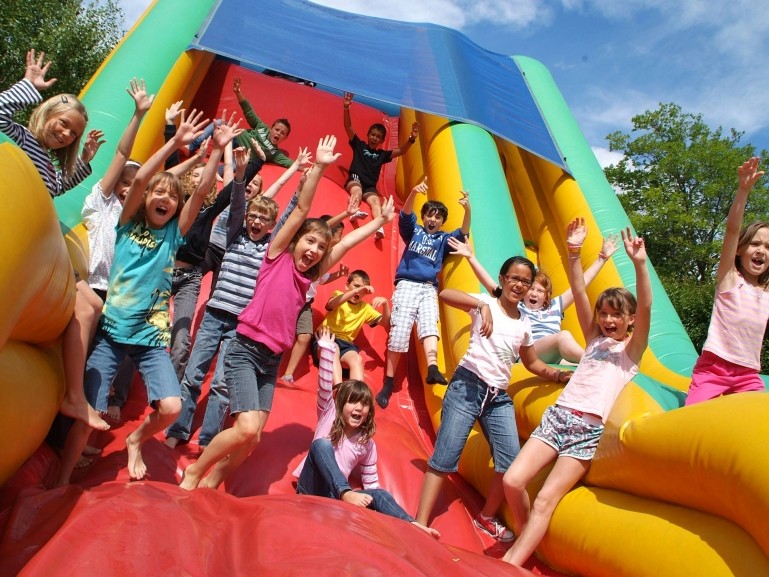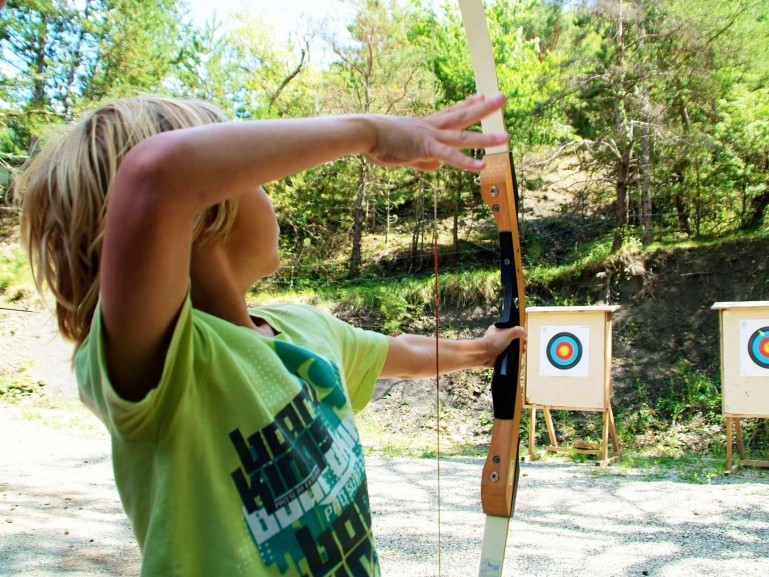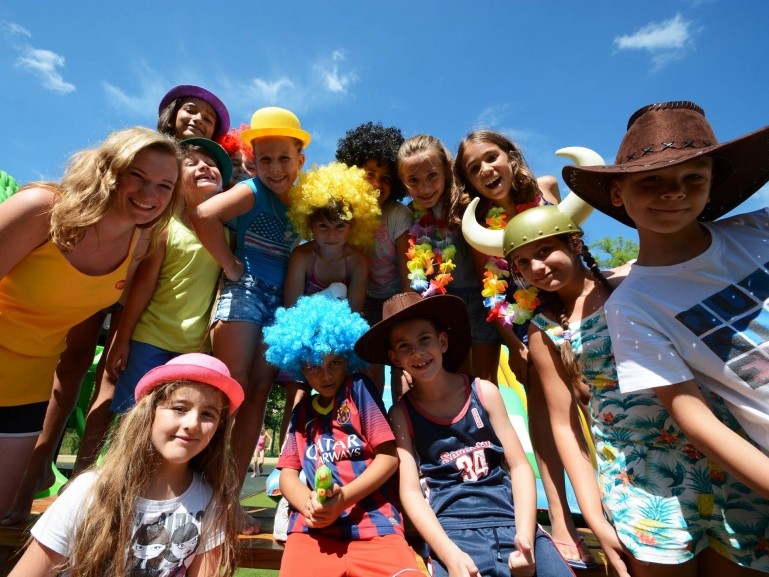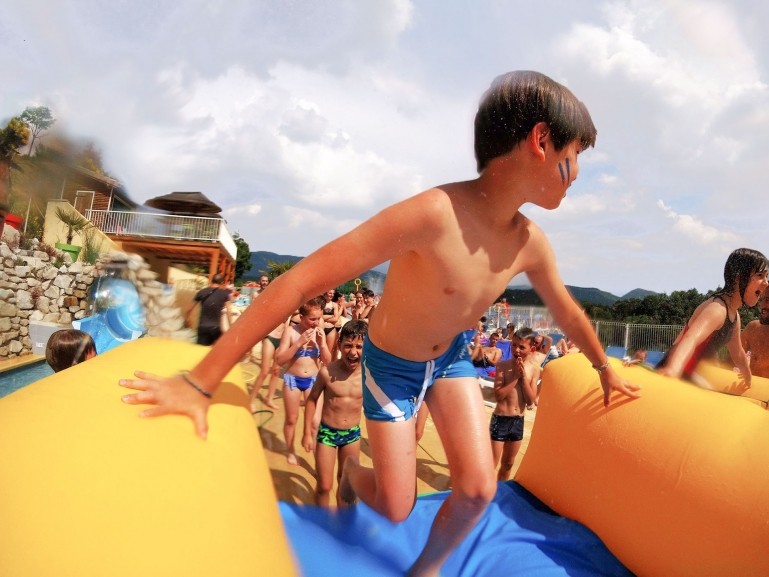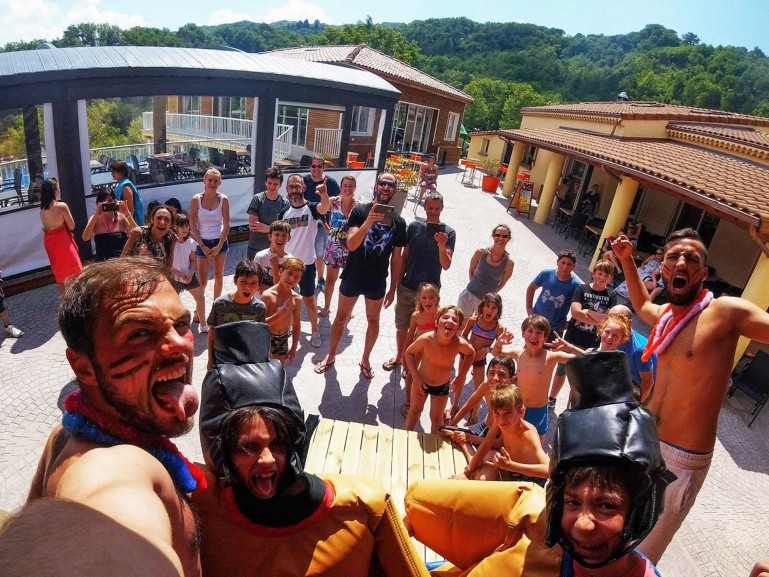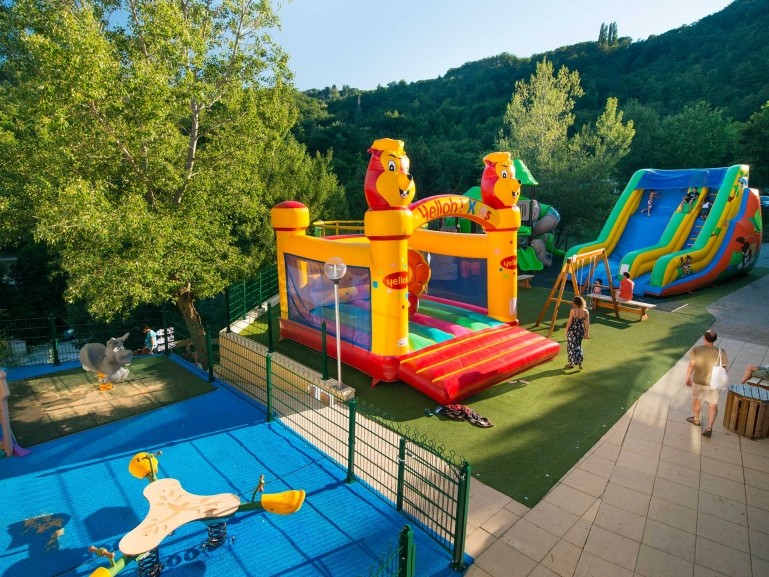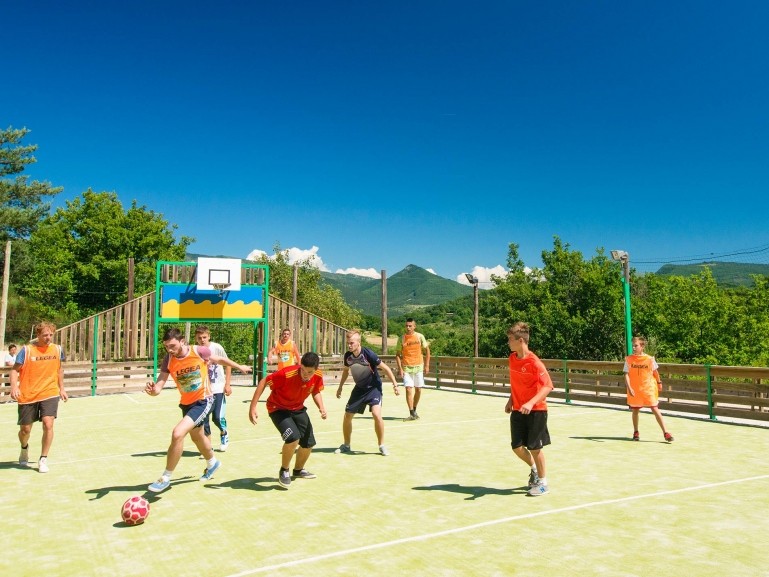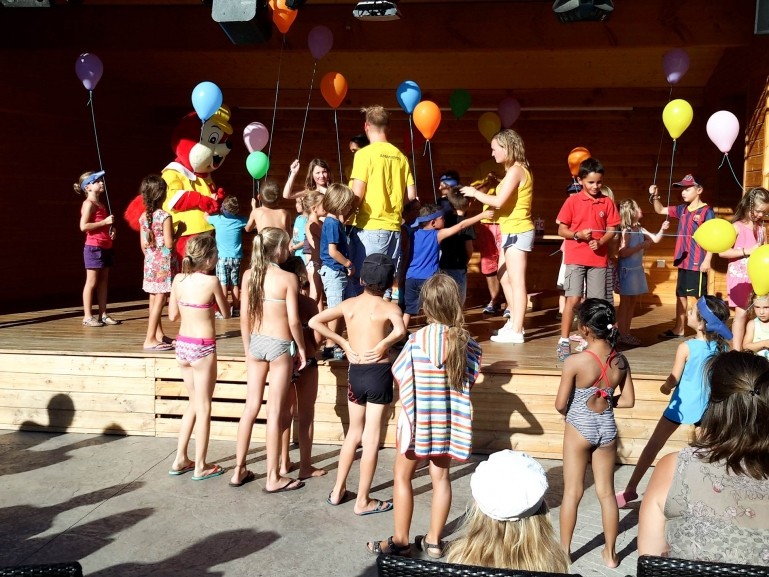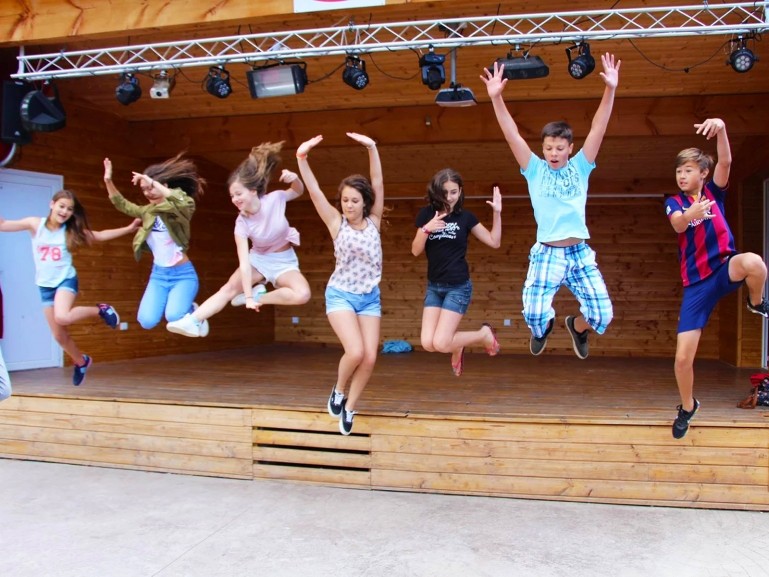 Dynamic holidays
Your children will love all the activities organised by our entertainment team! When things are quiet, the campsite makes sure facilities are freely available so that your children will never get bored. They could challenge a team of other holidaymakers to a football or basketball match in the multisports area. Adrenaline and thrill seekers can have fun on the inflatable water slide. And for yet more fun, the games area is sure to provide them with some unforgettable times.
Video children and teenager
Kids' Clubs opening times
Kids' clubs are open throughout the season:
Low season : 5 days a week, 2 hours per day
High season : 5 days a week, 4 hours per day
Chloé's day, 10 years old
9am
Chloé has already been on holiday with her parents for a week. This morning, she gets up quietly and goes off to the shop selling fresh bread and pastries to buy them some croissants. They'll be really pleased when they wake up!
12pm
Chloé and her new friends decide to go and have a swim in the swimming pool before they eat. Meanwhile, mum and dad wait on the terrace at the bar and enjoy a drink before lunch.
3pm
After a short siesta on a deckchair of the covered terrace, mum goes off to the sauna. Dad hires a mountain bike to go and explore the surrounding area. Chloé goes to the junior club. This afternoon, it's archery!
8pm
After having a shower, getting dressed and doing her hair, Chloé goes to the bar with her parents and has a soft drink. They are meeting other families there to talk about their day. 
10pm
The evening was great, and people had a great time dancing! There was something for everyone and for all ages. We need to build up our strength for our busy day tomorrow!
×