Camping Les Baléares "Son Bou": holidays for children and teens
Parents, children and teenagers: Yelloh! Village Les Baléares - Son Bou will delight your entire family, whatever their age. Your children will find kids' activity clubs, for all ages. 
Club Kids: 5-7 years
Throughout the season
To keep your kids truly entertained, the campsite has a Kids Club, where they can enjoy unforgettable experiences!
treasure hunt
colouring
arts & crafts
Club Juniors: 8-12 years
Throughout the season
Wait no longer to discover everything the campsite has in store for your kids under the Balearic sun!
football match
fancy dress
face painting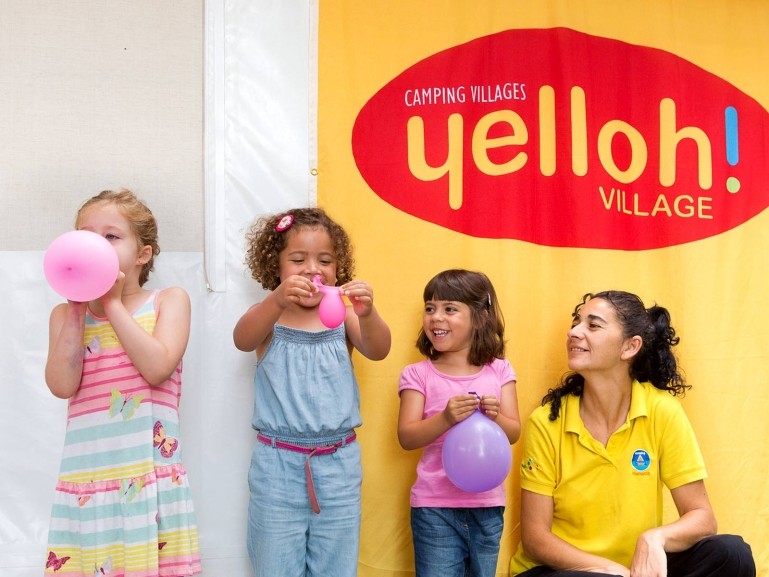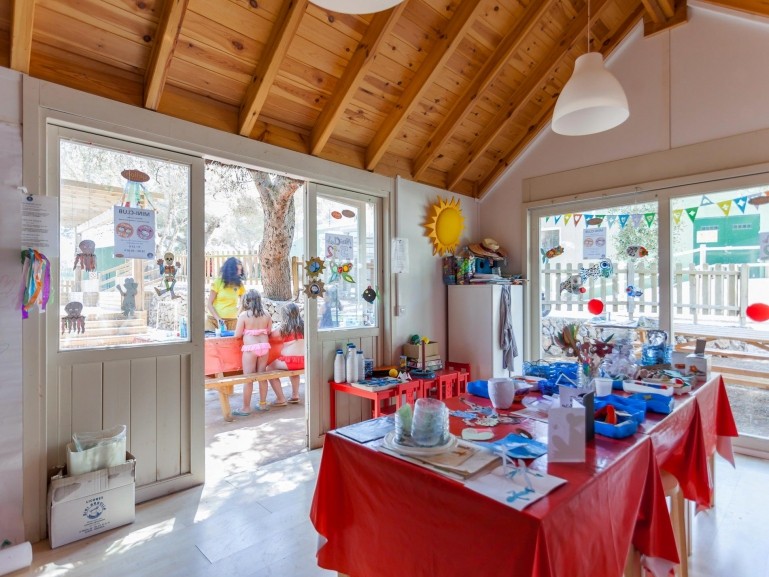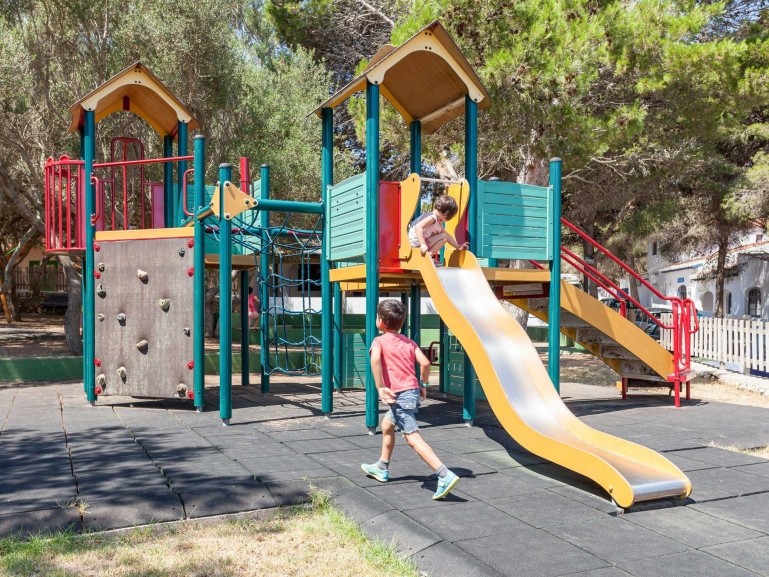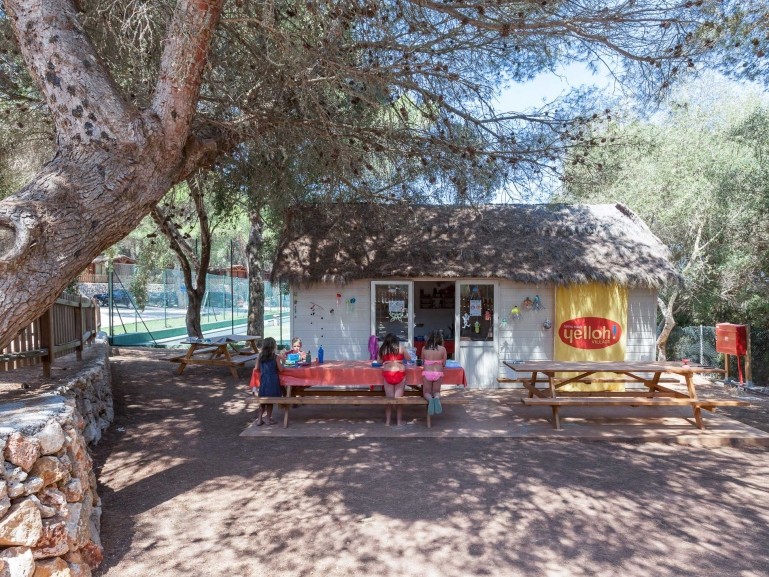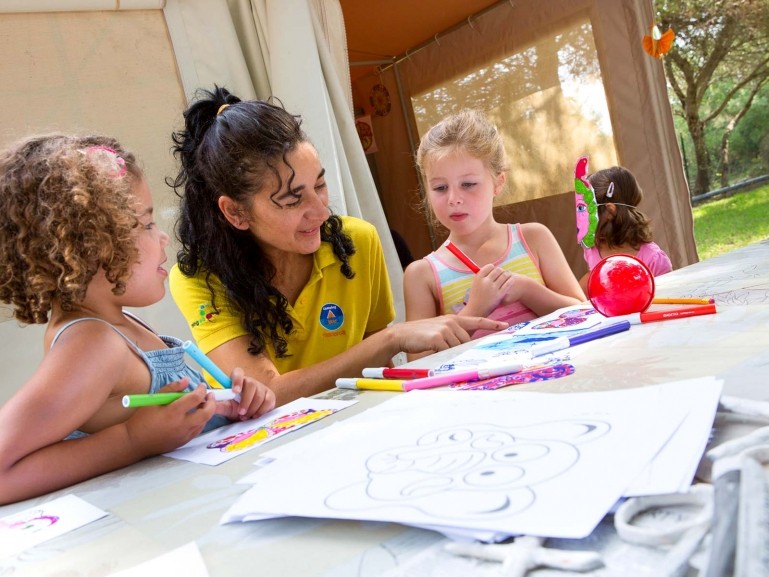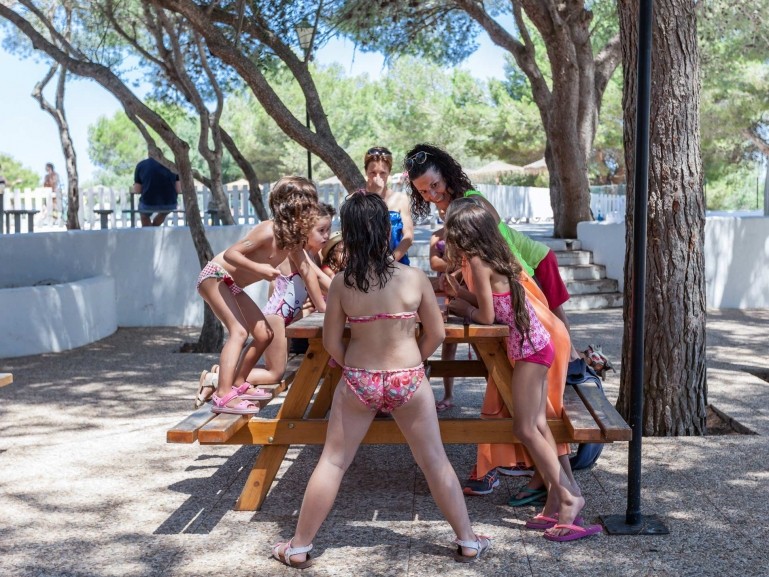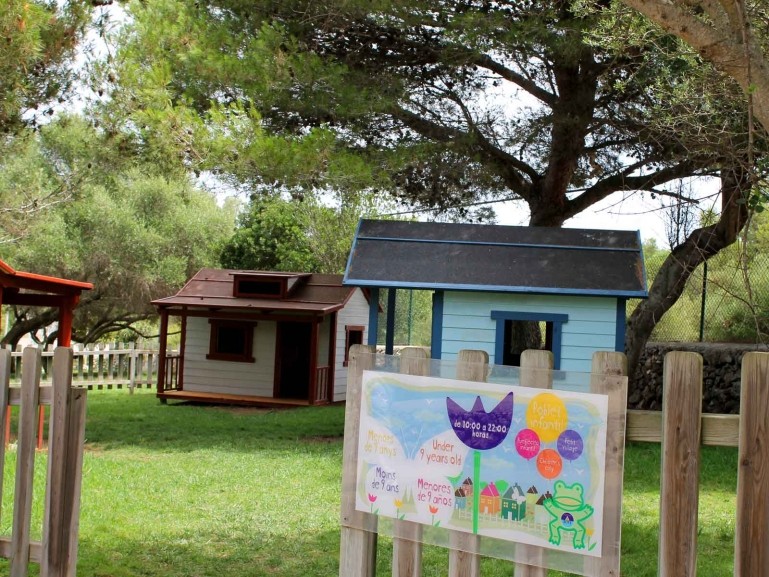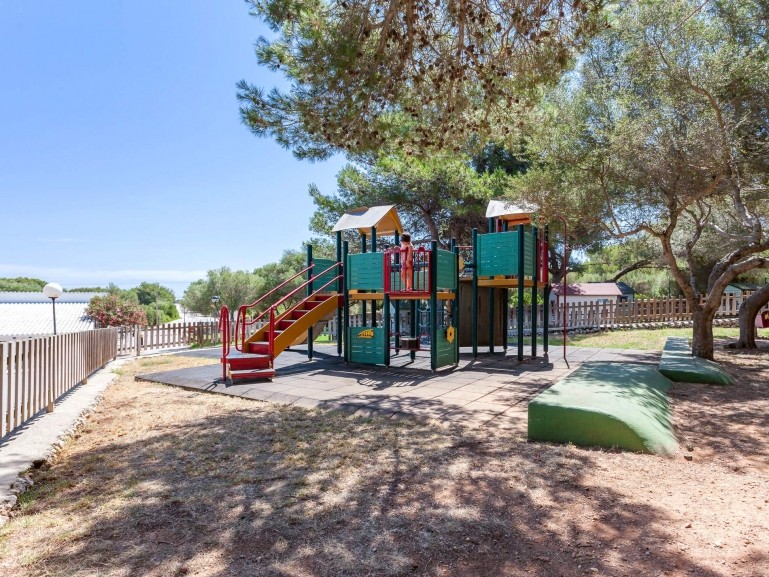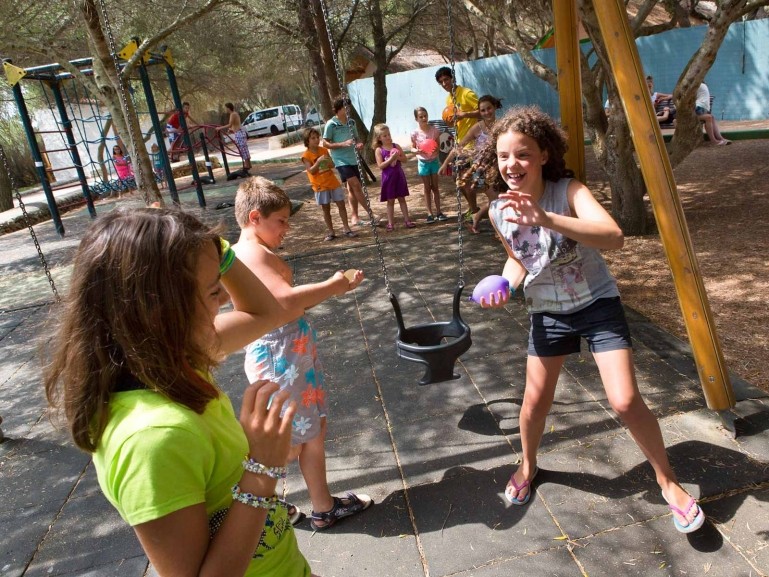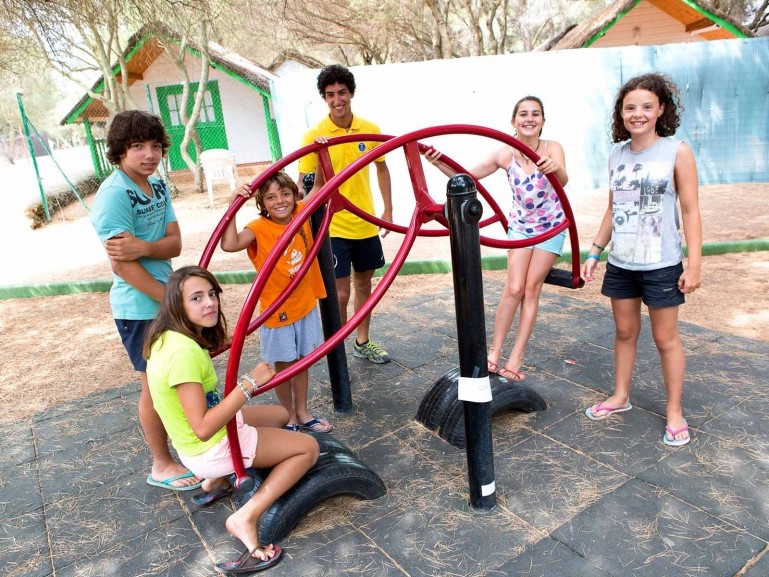 A spot of paradise for the whole family
What child wouldn't be thrilled with the idea of enjoying a holiday in the middle of the Mediterranean? This is where dreams become reality: your children will be bowled over by their stay at the Les Baléares - Son Bou campsite. Small wooden cabins will be available for your children for hours of fun and laughter.
Anna's day, 10 years old
8am
After breakfast beneath the canopy of our caravan, the day can really begin! I love the mornings when we're on holiday and I'd never been to Minorca before.
9am
Over a family breakfast in the terrace, we talk about our program of the day. We're going to spend the morning at the seaside. It'll be the first time I've swum in such a turquoise sea!
12pm
As we felt like sunbathing all morning, we haven't got anything ready. Never mind though, we're going to have some delicious pizzas on the terrace of our cottage from the takeaway snack bar.
2pm
This afternoon, my parents are going for a walk inland while my two sisters and I are going to meet our new friends at the junior club. Today, a huge treasure hunt is taking place in the campsite!
6pm
The whole family has got back together to talk about the day! My parents came across all sorts of Roman remains during their walk.
×