Camping Les 4 Montagnes: holidays for children and teenagers
Holidays at Camping Les 4 Montagnes are a family affair! Children will have the time of their lives here, with activity clubs specially designed for them! They can play great outdoor games, explore their artistic talents, make new friends and explore the region from another angle. 
Club Kids: 5-7 years
High season
From their arrival at the campsite until they leave, your children can participate in a range of activities to make their holiday even more fun!
treasure hunt
mini disco
colouring workshops
arts & crafts
trips
Club Juniors: 8-12 years
High season
Sports, discoveries, new friends, games... There are so many things for your kids to do during their camping holiday!
water polo
football
fancy dress
face painting
cookery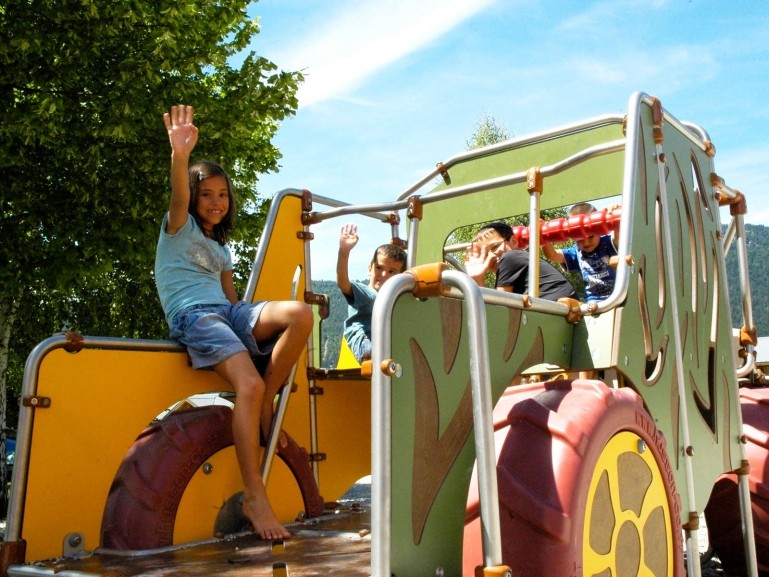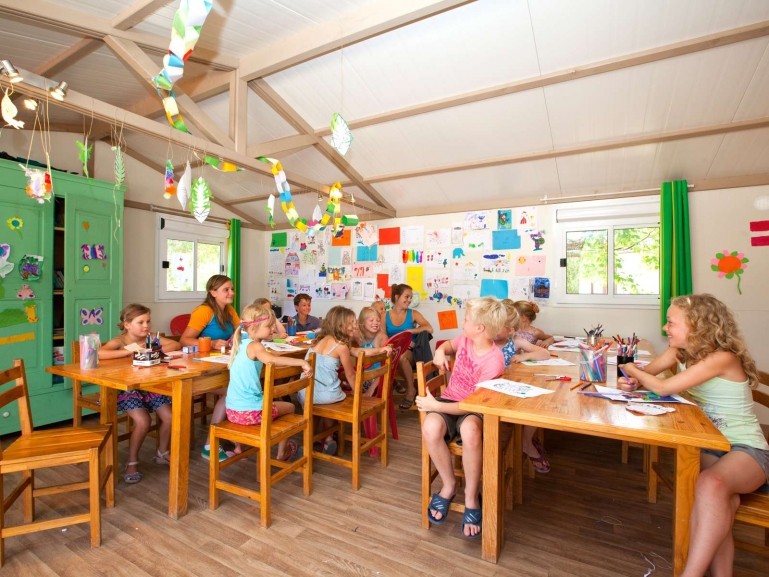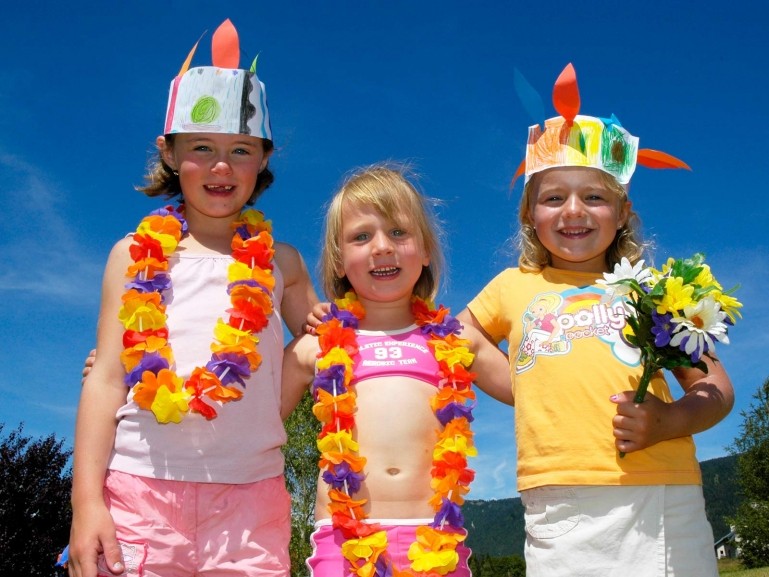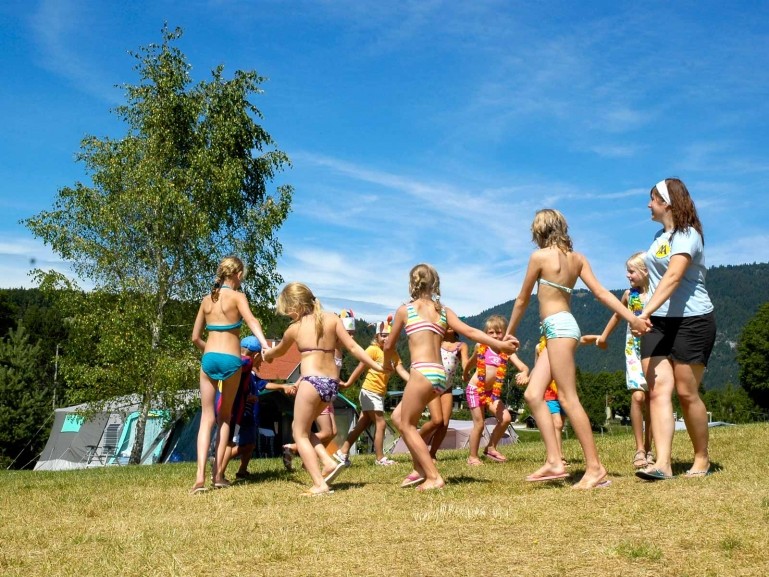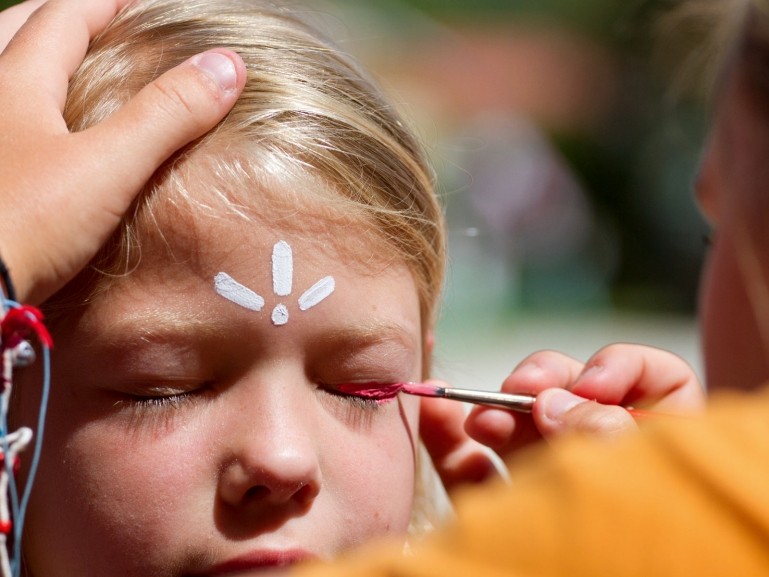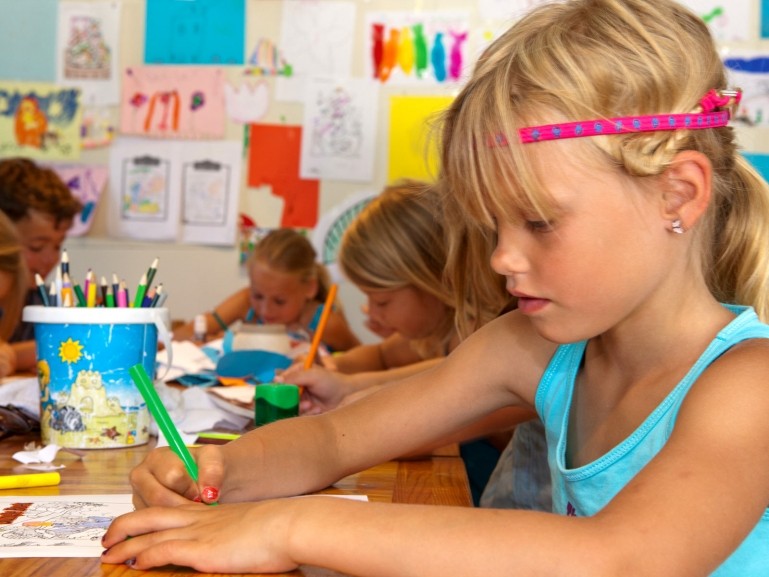 Unforgettable holidays for all ages
Little children as well as the older ones will leave with unforgettable memories of their holidays at the camping Yelloh! Village Les 4 Montagnes. Here, everything has been arranged so that they have an exceptional time. With a wonderful aquatic park, water slides, paddling pool, fantastic natural settings and Yelloh! Kids and Yelloh! Junior clubs, they'll have a brilliant time!
Kids' Clubs opening times
Kids' Clubs are only open in July/August :
Every day except Sunday, 9.30am to midday, 3pm to 5pm and 7pm to 7.30pm (mini disco)
Charlène's day, 9 years old
8am
It's so nice to wake up in the mountains and the countryside! This morning, dad has already gone to get some fresh bread for breakfast at the bakery very close to the campsite.
10am
I'm meeting all my friends at the Yelloh! Junior club. This morning, we're making fancy-dress costumes for the big end-of-week show in front of all our parents!
12pm
My parents are back from their bike ride so we have lunch together and decide to try caving with an instructor this afternoon. I can't wait!
7pm
Here we are back at the campsite! I love caving but I really am starving. This evening, we are going to eat some regional dishes prepared by the restaurant on our terrace, looking up at the mountains.
8pm
A special evening has been organised by the coordinators. This time, it's a dance show. It's always fantastic! Tomorrow brings a new day of laughter and discoveries!
×