Children at the Yelloh! Village Le Ranch
Our priority at the Yelloh! Village Le Ranch? Making sure that all the family has an unforgettable holiday here with us. And to make sure you do, the campsite has obviously thought long and hard about your little tribe! With a special Babies area for those under 4 years and the kids' clubs for all the youngsters from 5 right up to 17 years, they certainly won't have time to get bored!
Special Babies : 0-4 years
Throughout the season
Discover the campsite's early learning centre specially designed for children from 0 to 4 years old. Under parental supervision, they can explore, have fun and learn, all in perfect safety:
Play room
Cosy corner with books and colouring
Club Kids: 5-7 years
High season
Supervised by a team of qualified organisers, your 5 to 7 year-olds will have an amazing time with all the activities at the Kids' Club:
Creative workshops
Sports
Mystery games
Pétanque
Painting
Club Juniors: 8-12 years
High season
Wondering what your youngsters' holiday will be like in the Juniors' Club? They'll be busy making friends, discovering new activities and simply having fun in the company of other children:
Beach outing
Skill-based games
Bouncy castles
Video games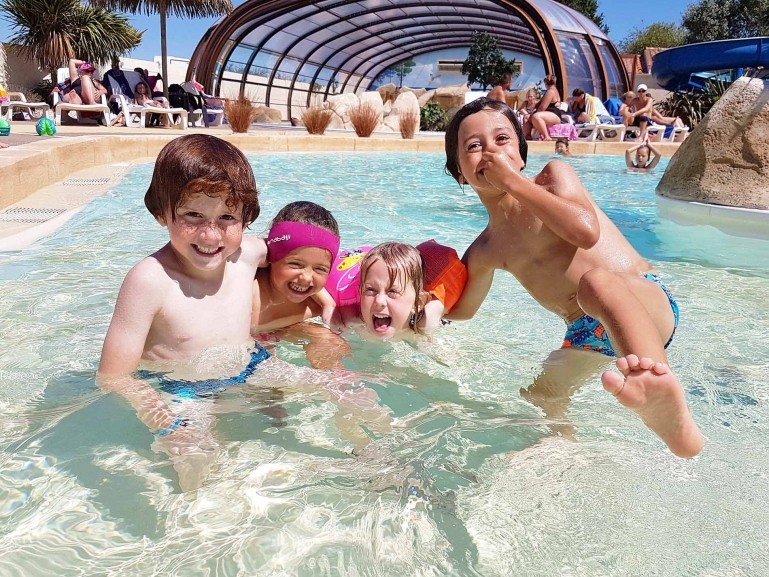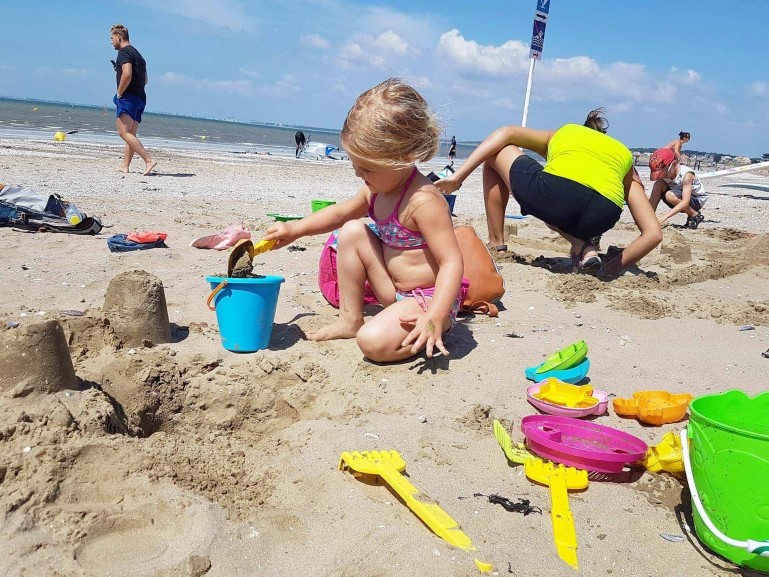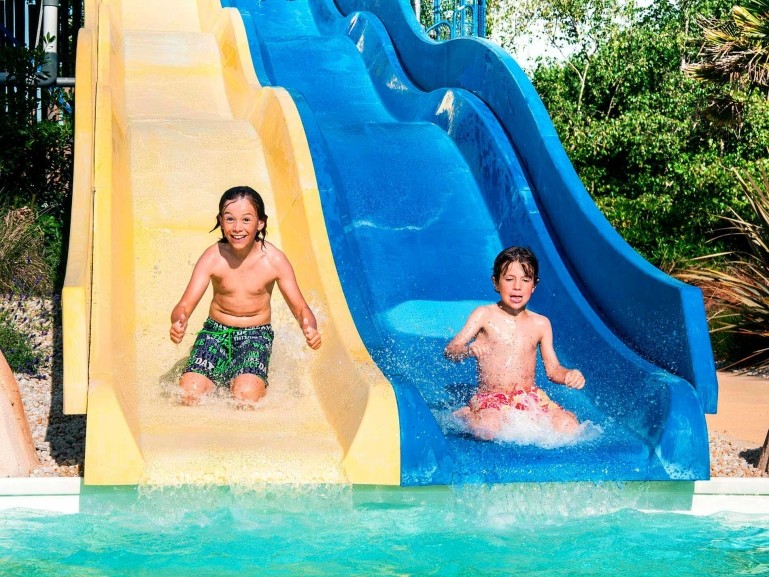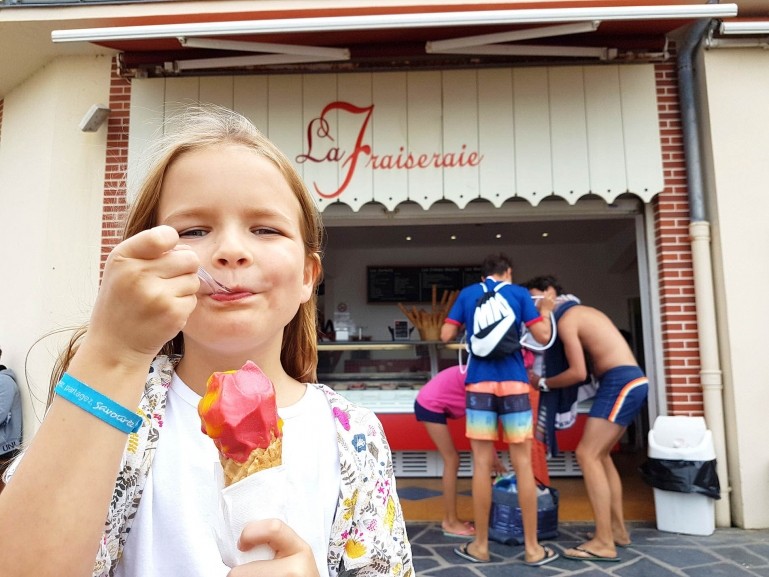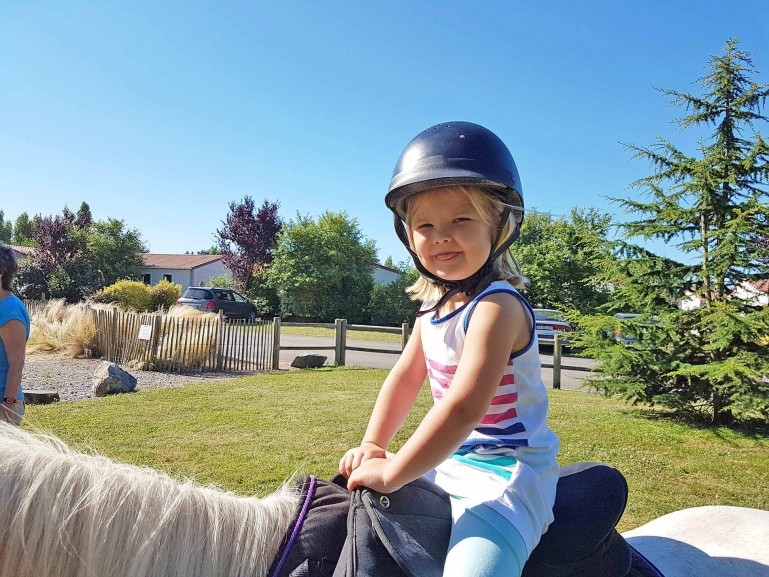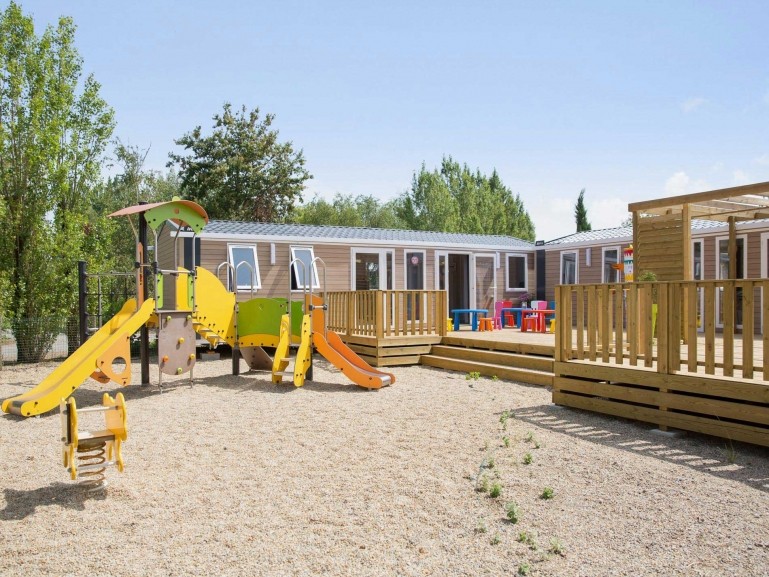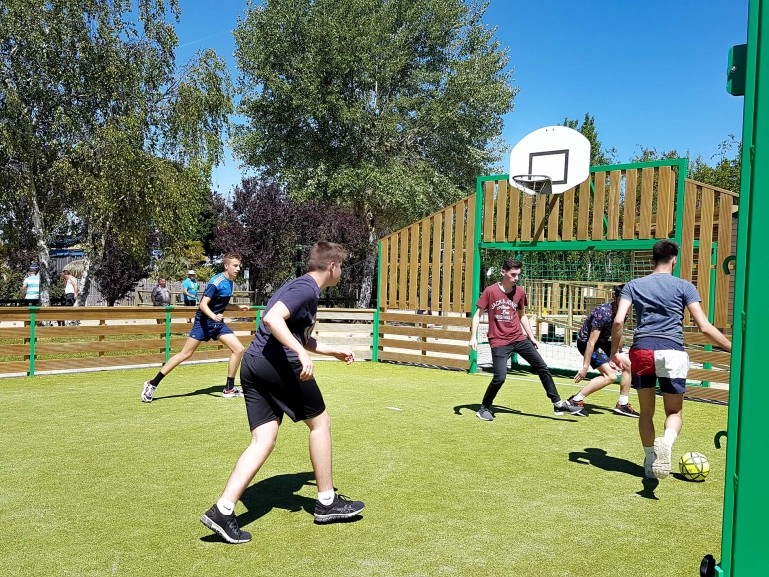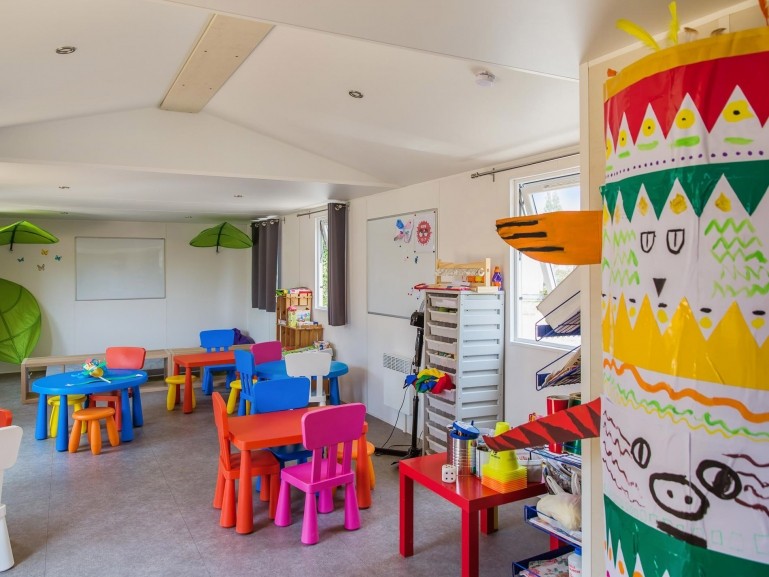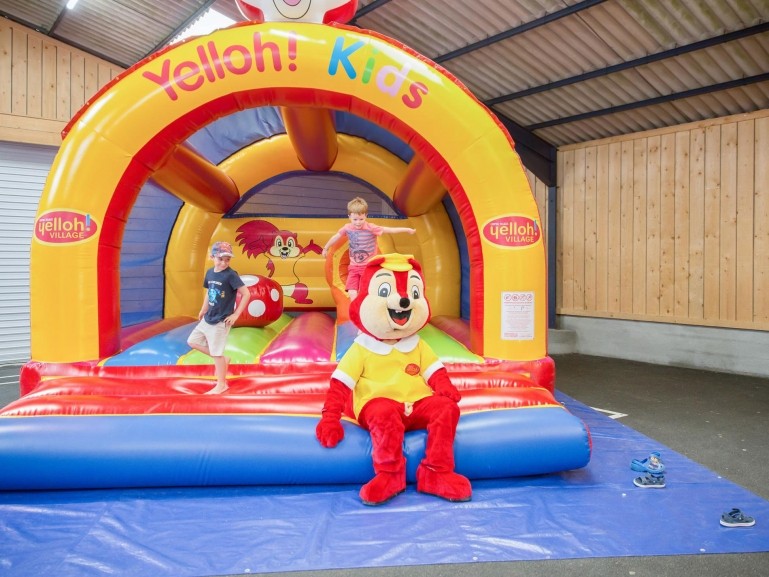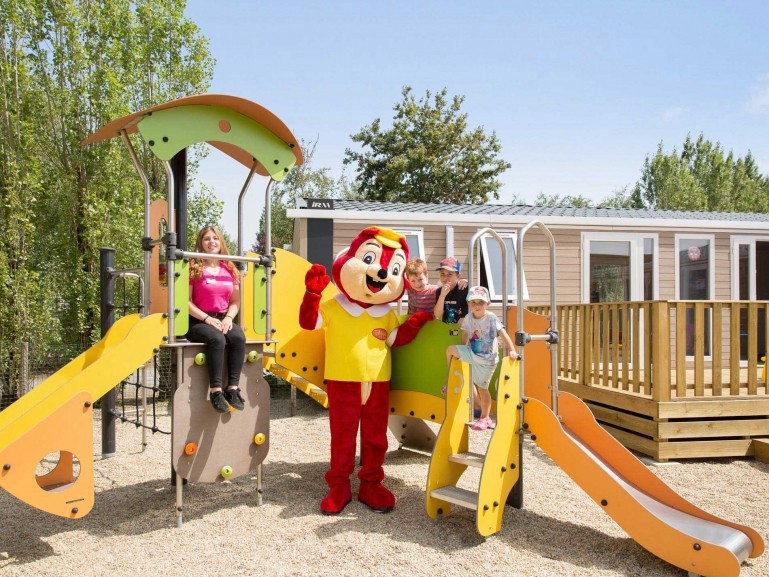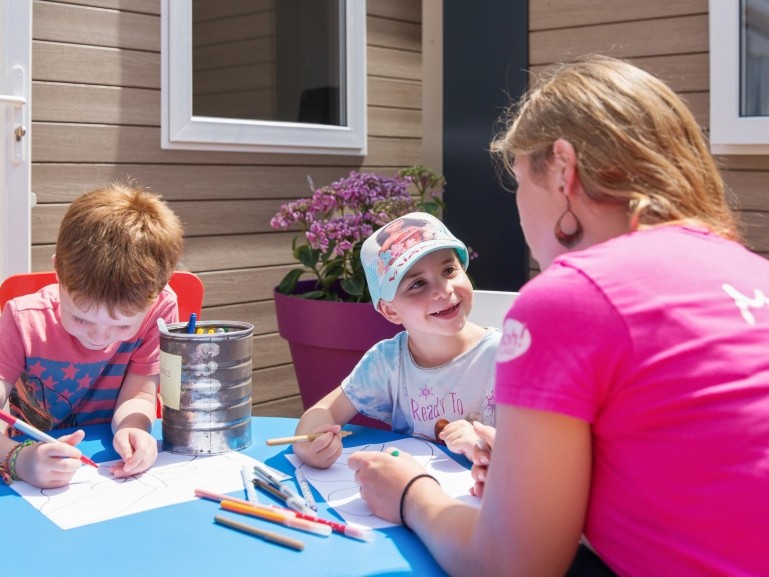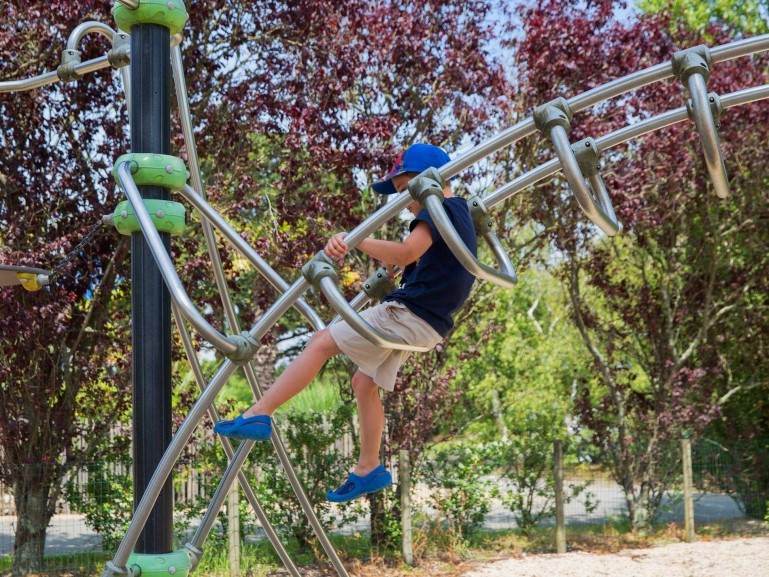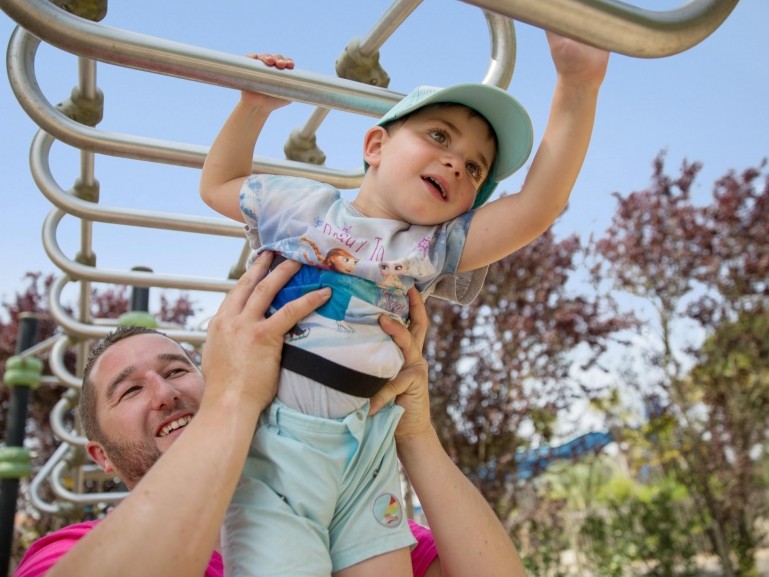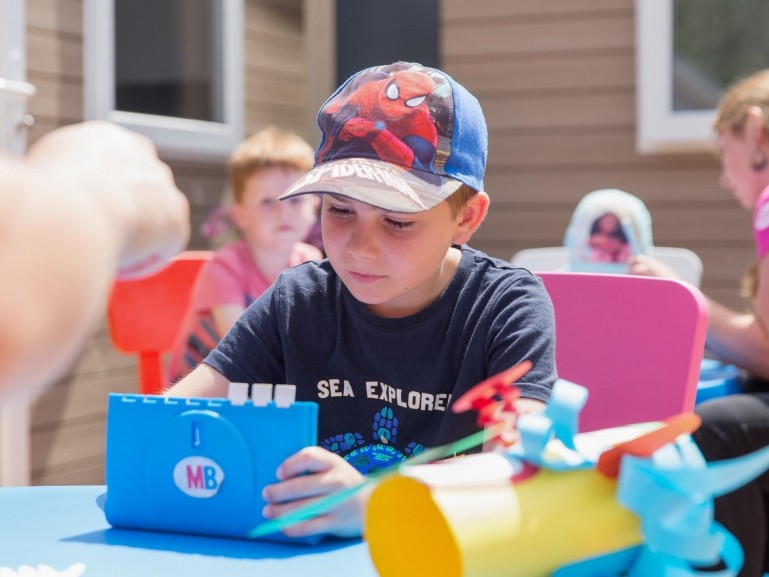 Plenty of fun facilities for your children
When they leave the children's club, after a busy day in the campsite's aquatic area or simply for a great start to the day, the camping Le Ranch will become one vast playground for all the youngsters! With an outdoor play area for all those over 2 years old, trampoline, bouncy castle, 400m² covered playroom, special area for video games, multisports ground... All the kids are going to have an amazing time, whatever their age!
Discovering the animals of the mini farm
If your kids just love animals, then the mini farm at the camping Le Ranch will be the perfect place for them to really thrive. They'll be meeting pygmy goats, sheep, hens and all sorts of other animals. They'll be able to get up really close to stroke them too, which is nice! So bring your family along as soon as possible to meet all the farm animals!
Children's clubs opening times
The children's clubs are only open in high season.
Kids' Club: from Monday to Friday, 10am to midday
Juniors' Club: from Monday to Friday, 10am to midday and 3pm to 5pm
Jérémy's day, 10 years old
9am
Today is our first day at the campsite. I'm so happy to be on holiday! And I've got this really fab bedroom just for me in the cottage, so I had a great night's sleep!
10am
For this first morning, we're off to the Cormier beach. Too cool, we can even get there on foot! OK, it's time to go, I can't wait to be able to play in the waves with Dad!
Midday
The sea's tooo much fun, but wow I'm starving now! So for lunch we're going to eat at the campsite restaurant. I'm dying for a burger and chips... Yum!
3pm
This is going to be my first time at the Club Juniors. I hope the boy from the mobile home next door will be there as well, I've seen him playing football, he seems nice!
5pm
Mum and Dad have come to collect me and now we're off to the swimming pool with Hugo, my new friend. Mum said they've even got waterslides, exactly what I love best! The holidays are starting really well, I just hope that every day will be as good as this one!
×