Organise your seminar or reception
Organise all of your events in one of the finest open-air hotels, located in the heart of outstanding nature! It's possible with the Yelloh! Village Le Pré Bas camping in Auvergne on the shores of Chambon Lake!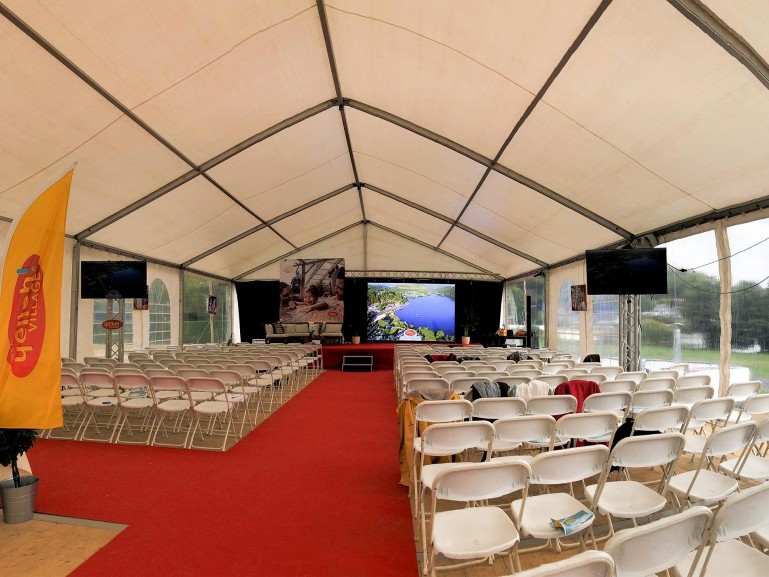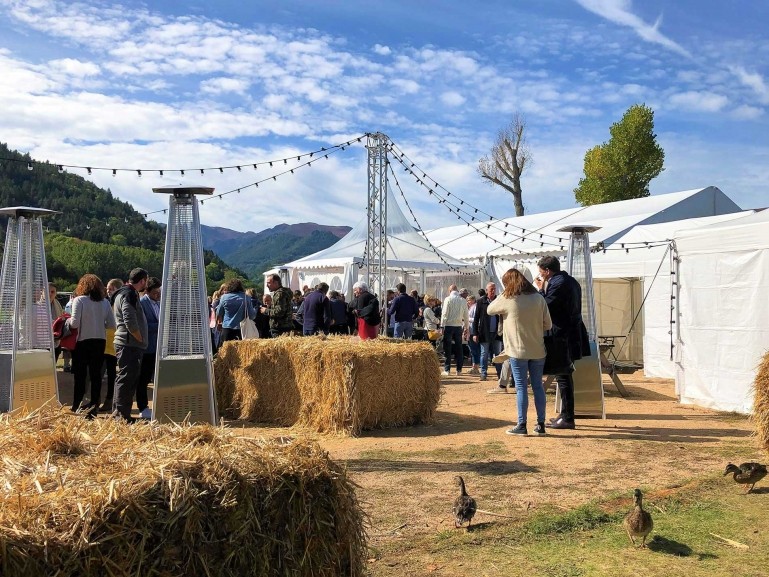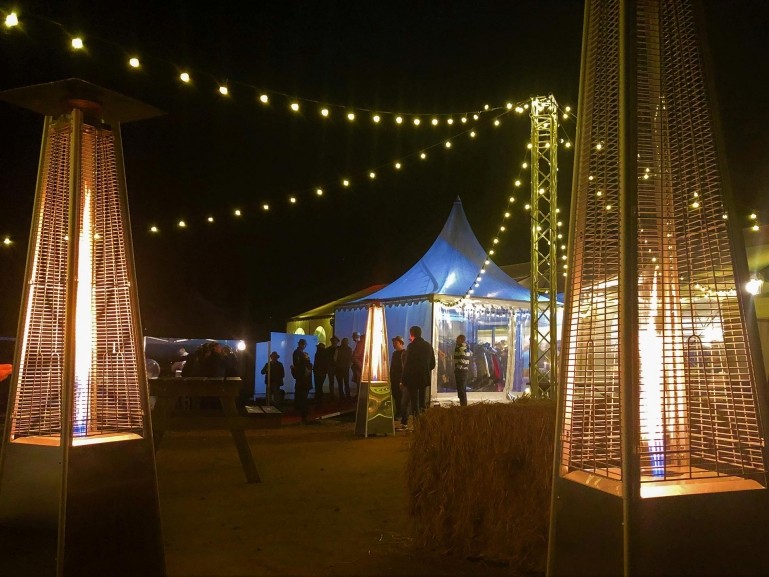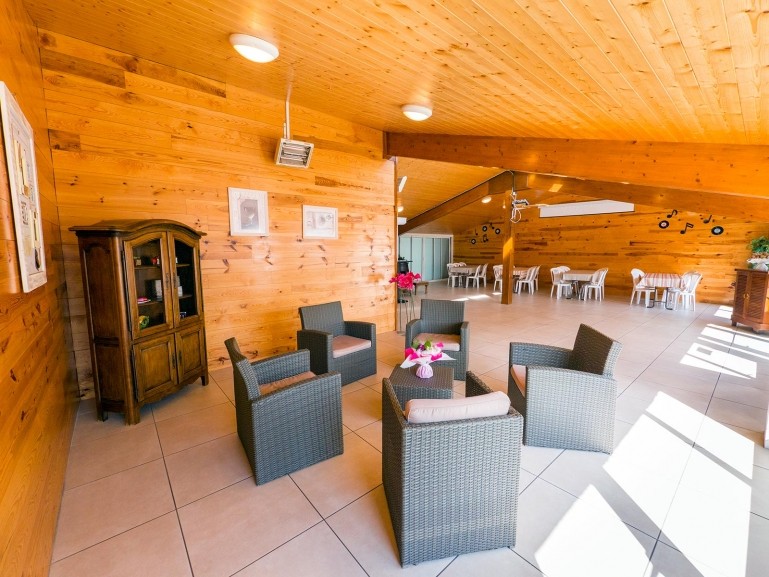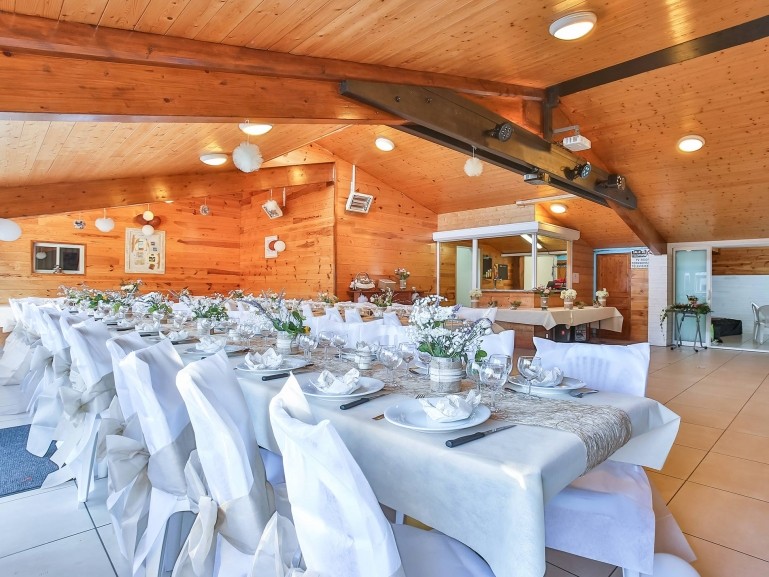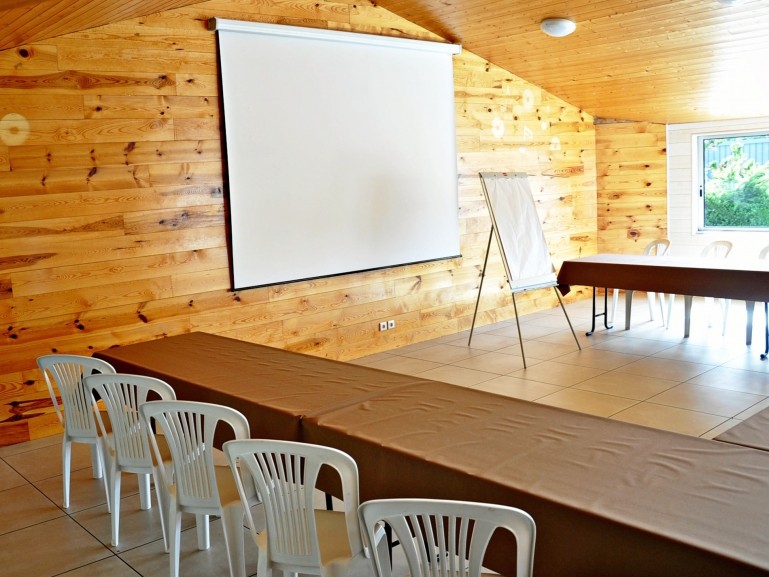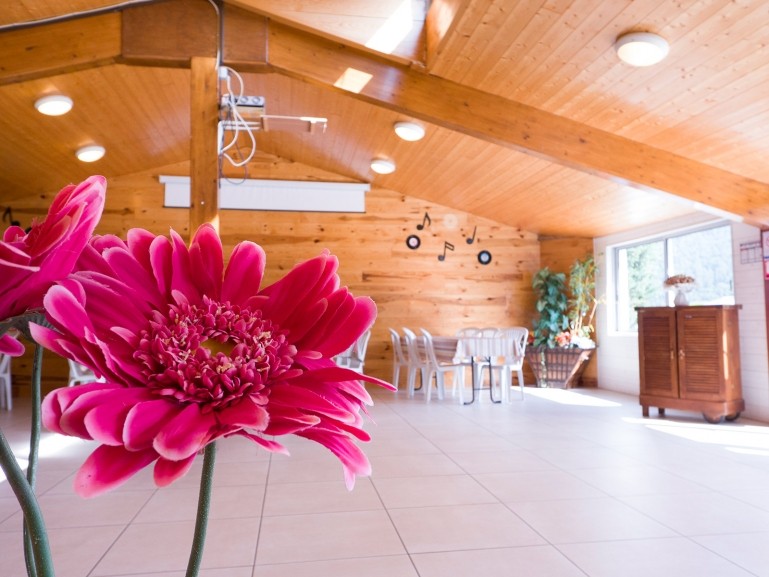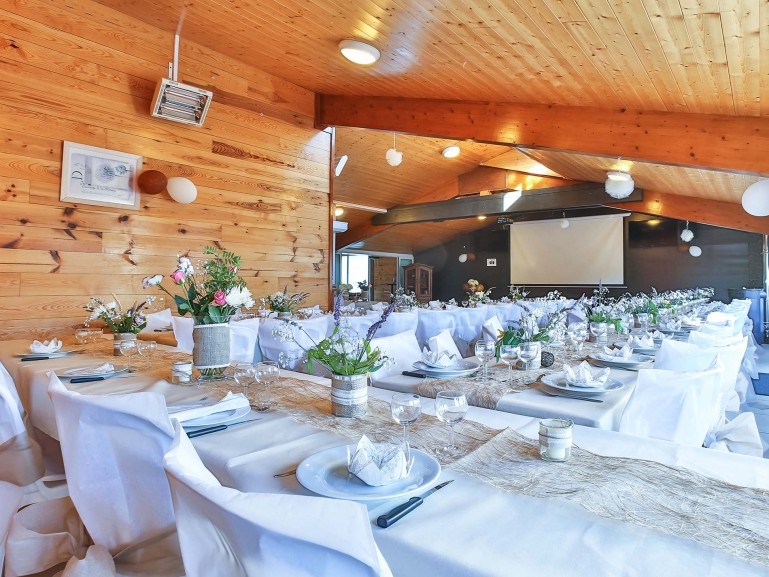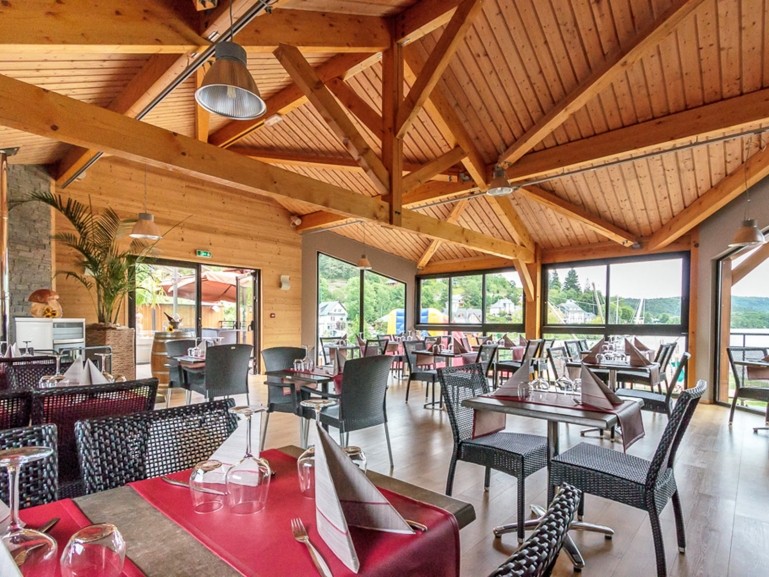 The ideal combination of work and relaxation
Try an open-air hotel for your business seminars and events! The camping Yelloh! Village Le Pré Bas has many facilities to welcome your associates or guests. Find out about its hall, which can accommodate 80 people, with tables and chairs, flipchart, video projector, screen, sound system, free Wi-Fi and access to a well-equipped kitchen for your chosen caterer to use. The lovely restaurant room, with a fantastic view over the lake, can also be booked for private use for meetings and meals. This room can accommodate up to 80 people.
During your event, you will be able to enjoy our high-end cottages and all of the campsite's facilities and activities: aquatic park, bar…
The perfect place to celebrate your life events
The Yelloh! Village Le Pré Bas is ideal for anniversaries, baptisms, weddings or any other private event! Enjoy a unique time with your family and close friends in the Auvergne's majestic, natural environment surrounded by volcanoes on the shores of Chambon Lake.
Our two rooms have a capacity for 40 to 80 people, and will very comfortably accommodate all of your guests. Take advantage and discover our range of facilities and activities, as well as our full-comfort accommodation.
Information and reservations
Maximum capacity: 80 people
Contact the Yelloh! Business Centre at +33(0)4 66 739 748 or ask for a personalised estimate by filling in the online form
×