Children at the Yelloh! Village Le Maridor
With the children's and teenagers' clubs designed to suit kids from 5 to 17 years, whatever their age your youngsters are going to be kept busy this holiday! They'll be able to meet a host of new friends, share some amazing activities and entertaining sports, but above all they're certain to leave with a head full of fabulous memories! So now you know what awaits your little tribe at the camping Le Maridor, there's no time to waste! It's off to the children's clubs!
Club Kids: 5-7 years
High season
At the Kids' Club your youngsters will be delighted to join in the great range of activities offered by the organisers:
Creative workshops
Mystery games
Painting
Sports
Pétanque
Club Juniors: 8-12 years
High season
Those a little bit older can have fun in the Juniors' Club. With plenty of entertaining and sports activities they'll never have time to get bored:
Creative workshops
Mystery games
Painting
Sports
Pétanque
Club Teens: 13-17 years
High season
And, as you're no doubt asking, what about the teenagers? No worries, with the Teens' Club the campsite has thought of them as well. They'll be able to get together and join in all the activities planned and supervised by the organisers:
Sports tournaments
Bubble football
Table tennis
Football
Basketball
Pétanque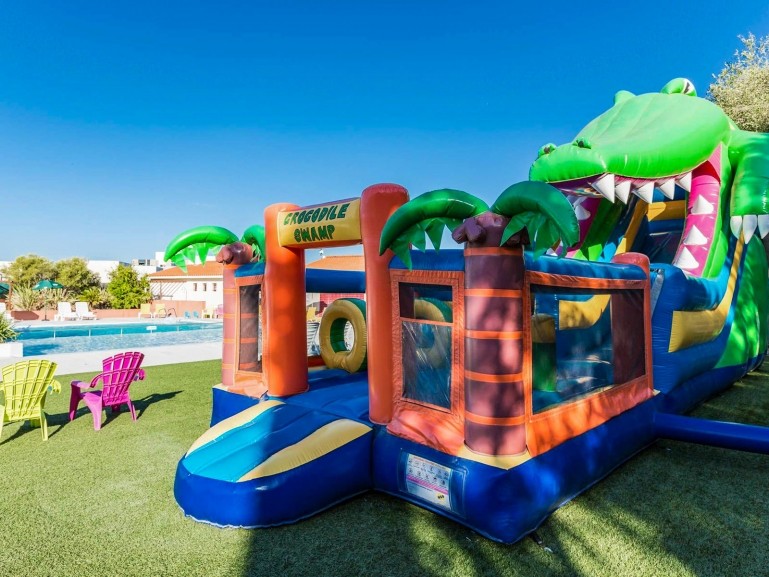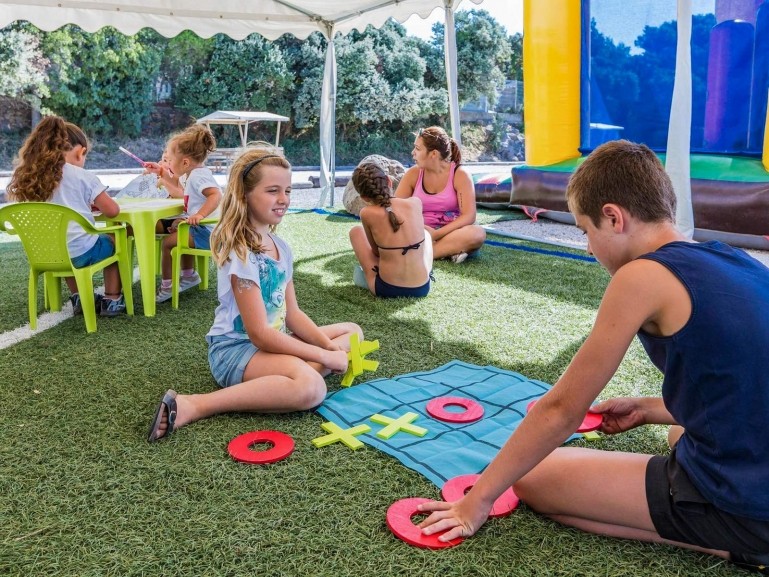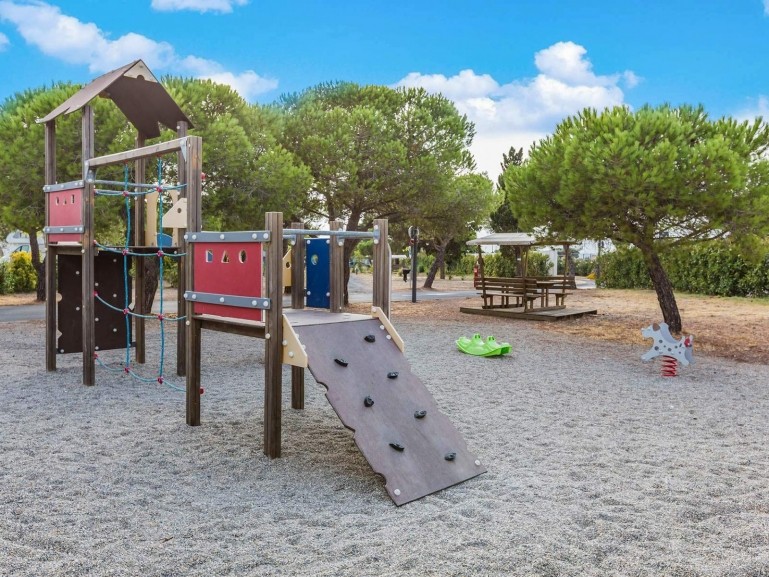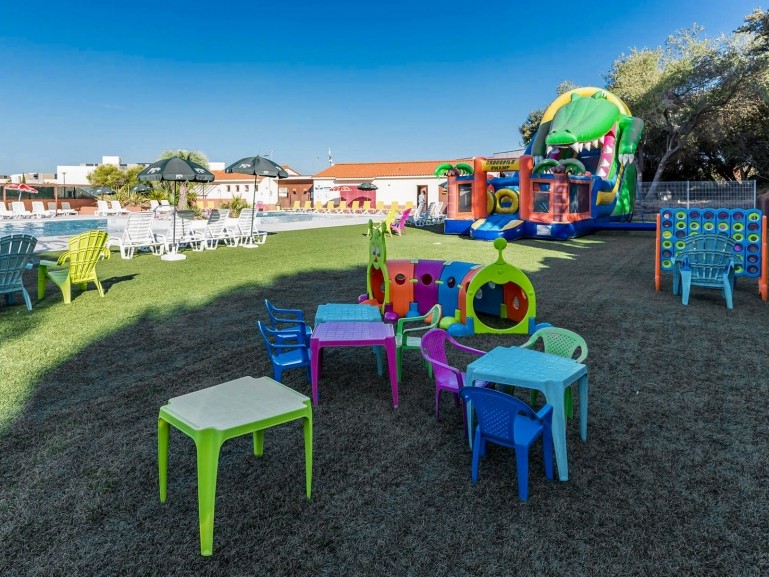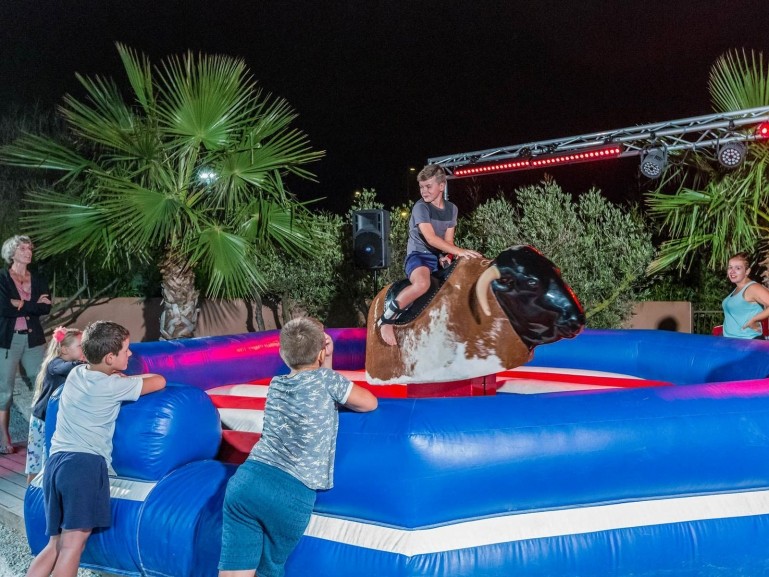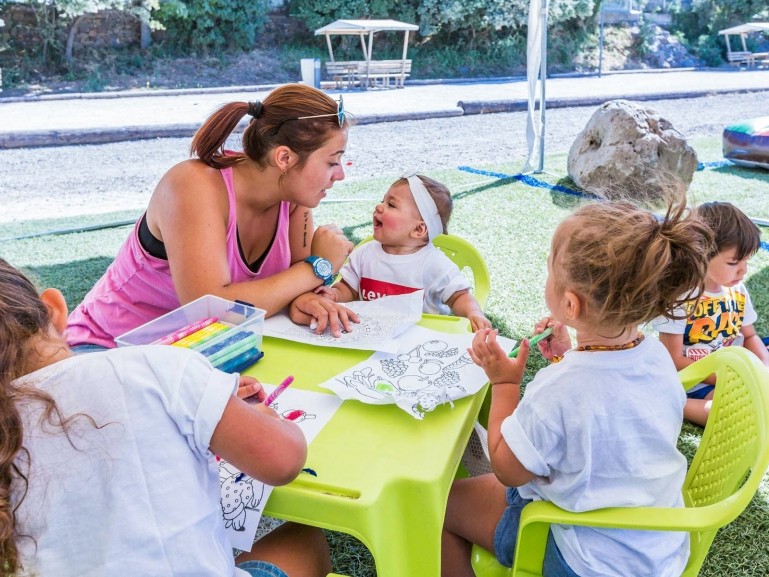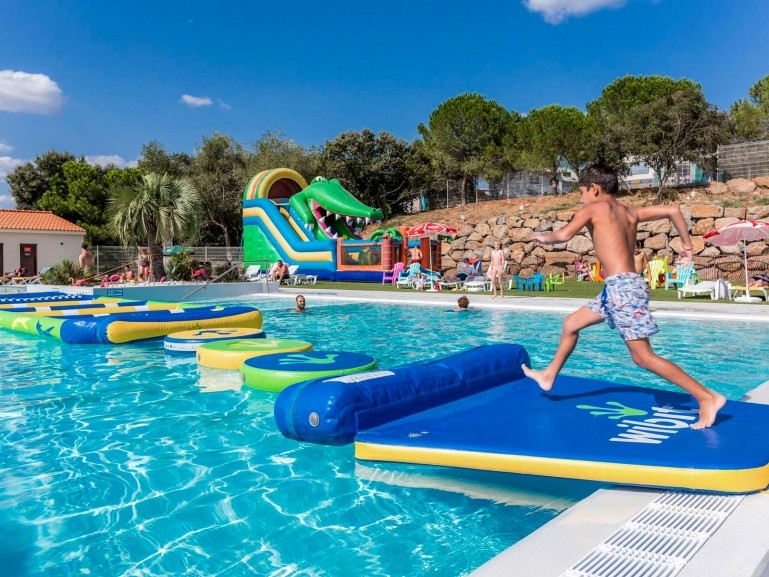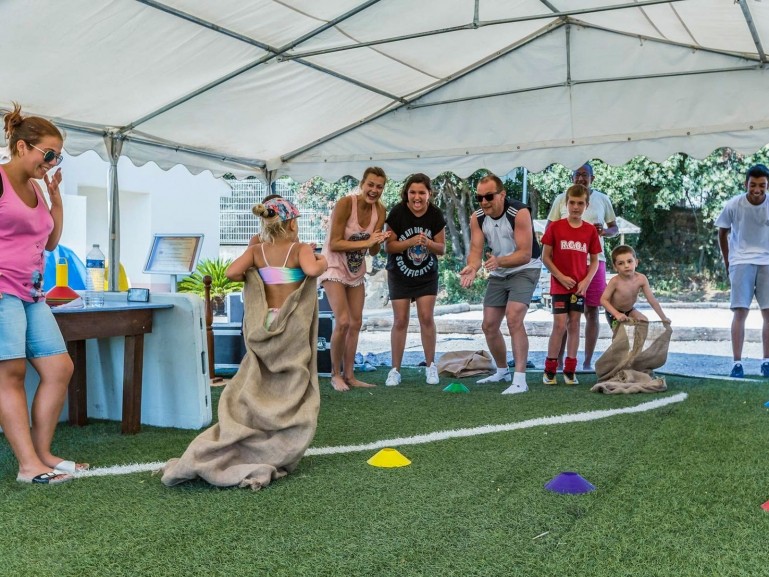 Paradise for your children
When the children's clubs close, after a bathing session in the swimming pool or simply for a great start to the day, your littl'uns can have plenty of fun and amusement thanks to all the facilities in place on the campsite. Shooting down the inflatable slide in the play area, jumping in the bouncy castle, a fun family challenge on the multisports ground or sharing a calmer moment on the pétanque court... Whatever their age they're going to have a whale of a time with all the activities on offer during their stay. The camping Le Maridor has thought of everything, but above all it's thought of everything for your children's pleasure and happiness!
Children's clubs opening times
The children's clubs are only open in high season.
Kids' Club: from Monday to Friday, 10am to midday and 3pm to 5pm
Juniors' Club: from Monday to Friday, 10am to midday and 3pm to 5pm
Teens' Club: several activities each week according to the programme
Marine's day, 10 years old
9am 
Mum and Dad woke me up gently for breakfast on the cottage terrace. They'd already got everything ready, croissants and crusty baguette, wow! And it's really great eating all together as a family!
Midday 
I'm off to the Juniors' Club, it's just sooo much fun! This morning with my new friends we managed to solve the mystery riddle! The organisers are simply too cool and really made us laugh! Can't wait to go back again!
2pm
We had lunch at the campsite restaurant "O'bella Papaya", I had my favourite pizza, it was totally scrummy! This afternoon we're off to the Marseillan beach and fun in the sea with my little brother!
5pm
Today was just incredible! And what with the waves we had a really fun time. Tonight we're going to the special mussels and chips evening, then it's off to the theme park next to the campsite! I'm so loving my holidays!
×