Children at the Yelloh! Village Le Lavedan
In this campsite, your children will just never get bored, with its games area with 3 modules for different age groups, a bouncy castle and activities twice a week in high season to keep them busy!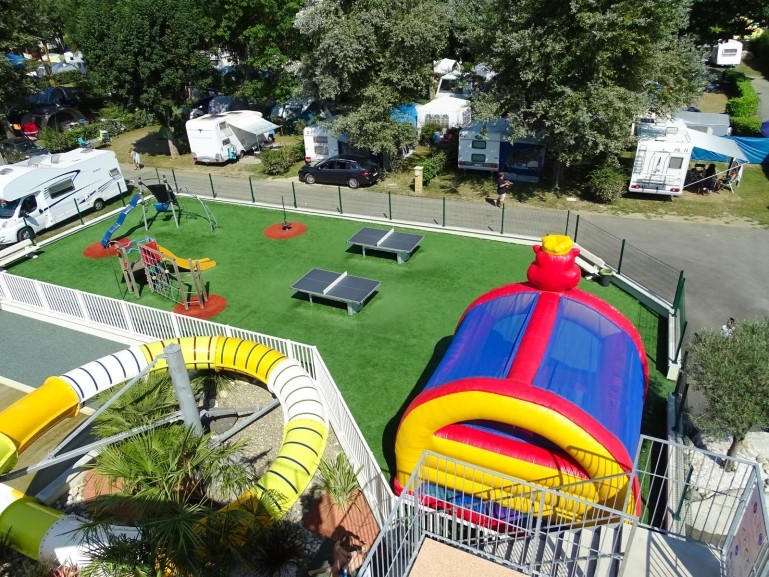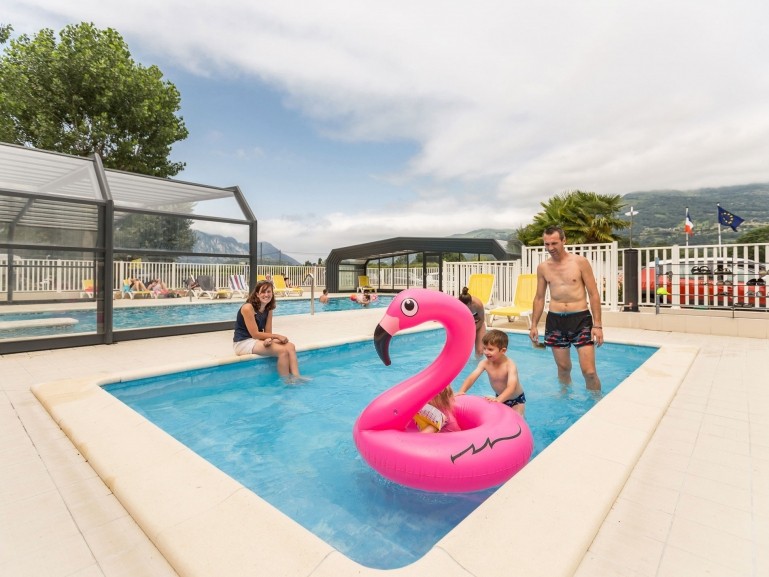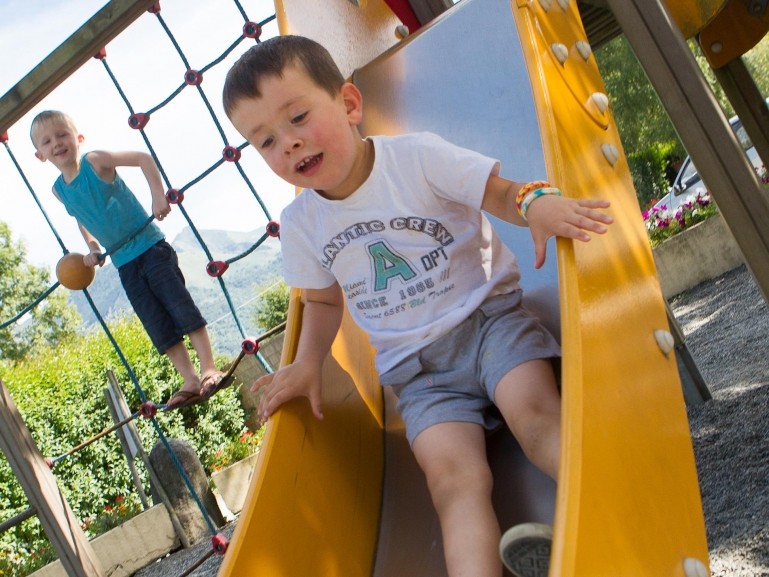 Games in the open air
The camping Le Lavedan has thought of everything for your children's pleasure! A games area with a module for children aged 4 to 6 and two others for older children are available close to the swimming pool. 2 table tennis tables, a paddling pool and a bouncy castle add to the facilities and equipment here for great times on holiday!
Activities for your children
During high season, the campsite has all sorts of activities available for your children, with treasure hunts, wooden games, handicraft games, sports activities and more! All sorts of opportunities for fun and for making new friends! 
Lisa's day, 8
9am
Time for breakfast on the terrace with mum and dad, then I'm hurrying off to get ready for the morning's activities. I don't want to be late!
10am
I'm off with my new holiday friends to enjoy some kids' activities. This morning, a treasure hunt is being arranged by an organiser. It'll be great!
12pm
Mum has just come to get me and we're going back to meet dad who's in the car. We're off to the Pyrenees wildlife park which is just 5 minutes from the campsite!
2pm
After having lunch in a picnic area in the park, we went around to see all sorts of amazing animals. I fed the marmots too!
4pm
Our visit has ended, and we're going back to the campsite, where we're changing into our swimming costumes in our accommodation. Now we're off to the swimming pool until suppertime!
×