Free cancellation right up until D-2 before arrival for a selection of accommodation options! ─ Find out more
Domaine Des Bans family camping for children and teenagers
The Domaine des Bans campsite team has thought of everything for your children : they can try out new activities in the kids' activity clubs specially designed for them. If you prefer theme parks or wildlife parks, you'll find just what you're after near to the campsite! 
Club Kids: 5-7 years
Throughout the season
With an entertainment club, children won't have time to get bored during their stay at the Camping Le Domaine des Bans!
handicrafts
treasure hunt
shows
Club Juniors: 8-12 years
Throughout the season
An extensive choice of activities and events are on offer for your children during their camping holiday:
handicrafts
sporting activities
treasure hunt
shows
Club Teens: 13-17 years
Throughout the season
The campsite has everything in place for teens! An entertainment team offers a wide range of activities to suit all tastes!
handicrafts
sporting activities
shows
treasure hunt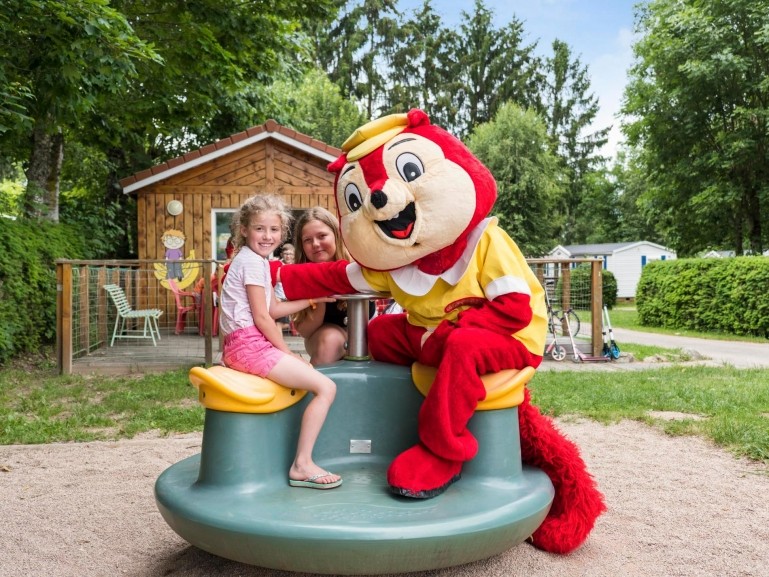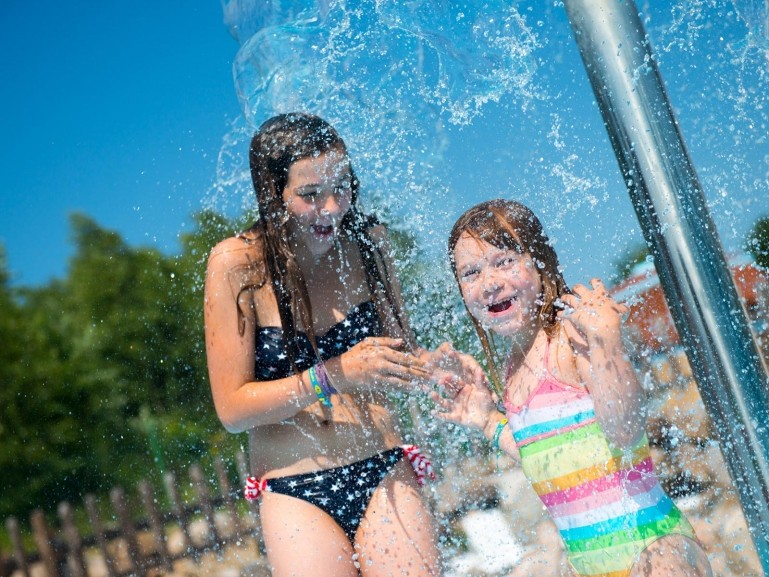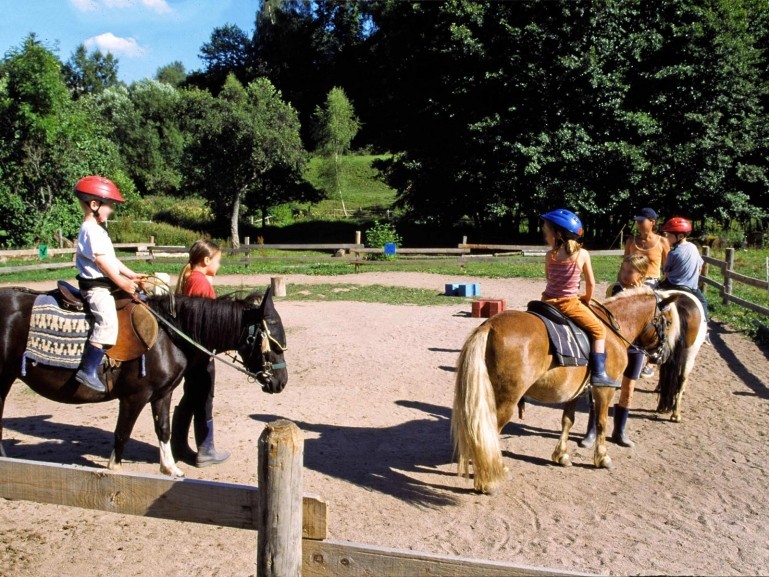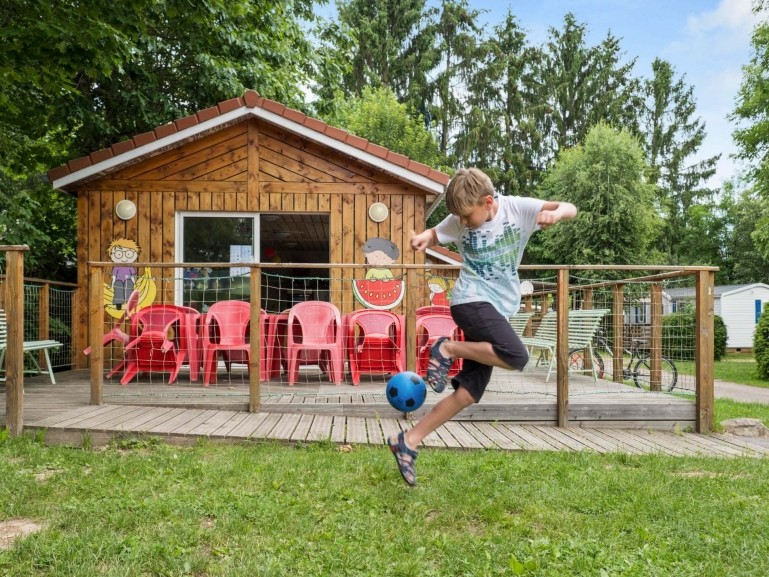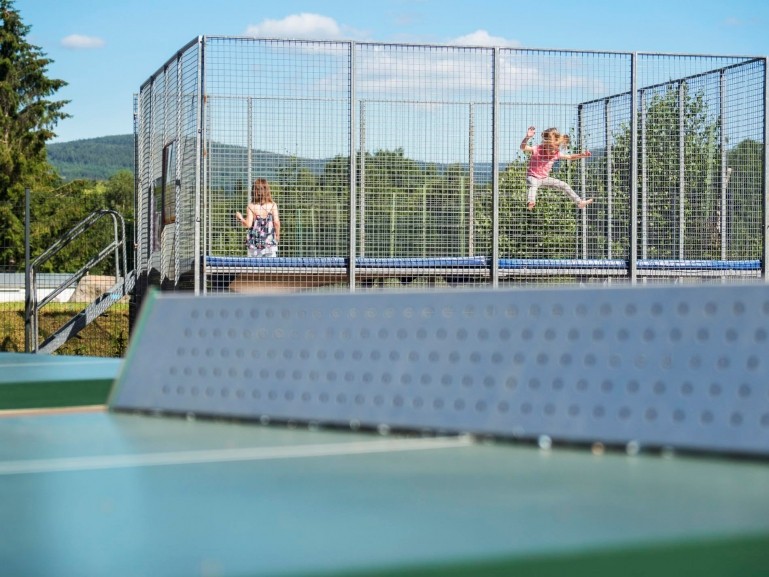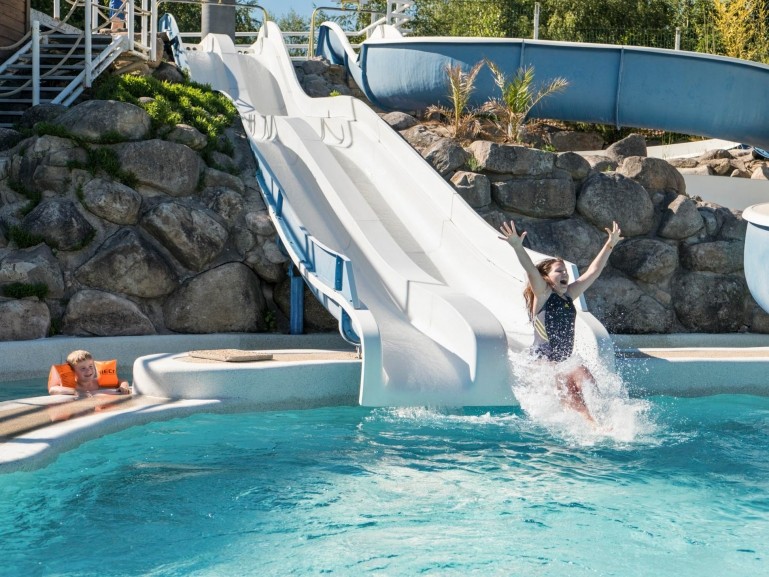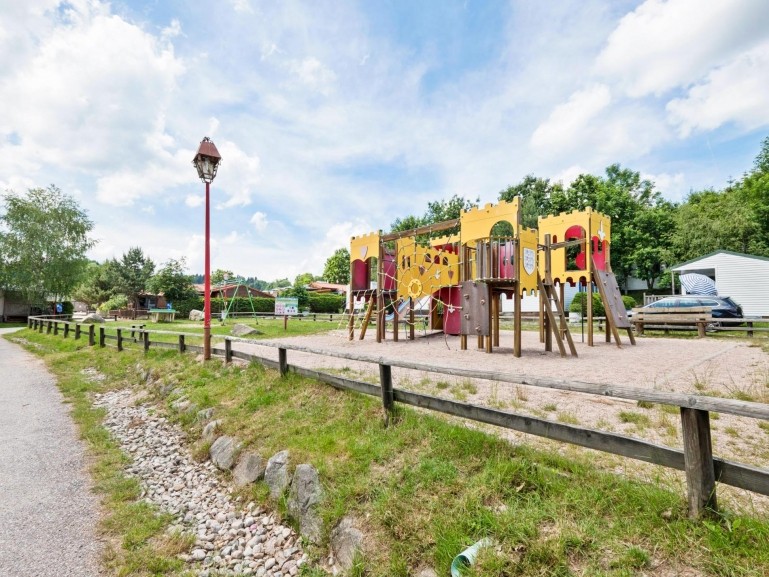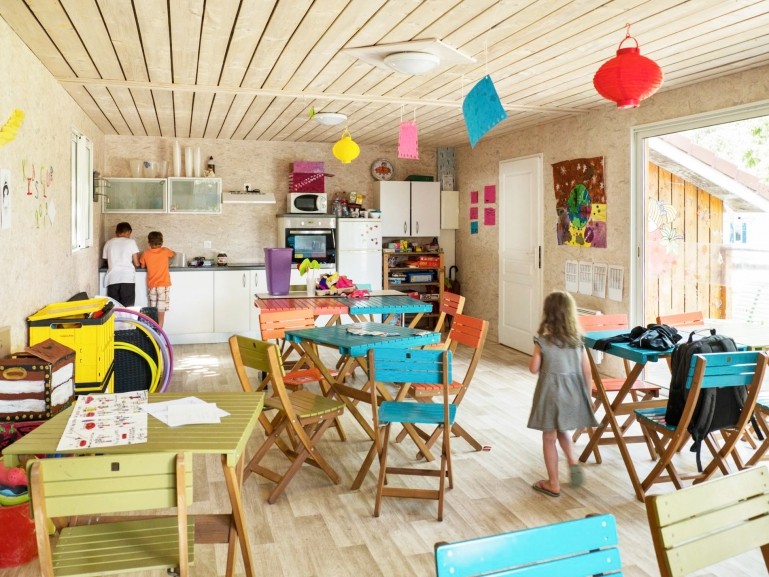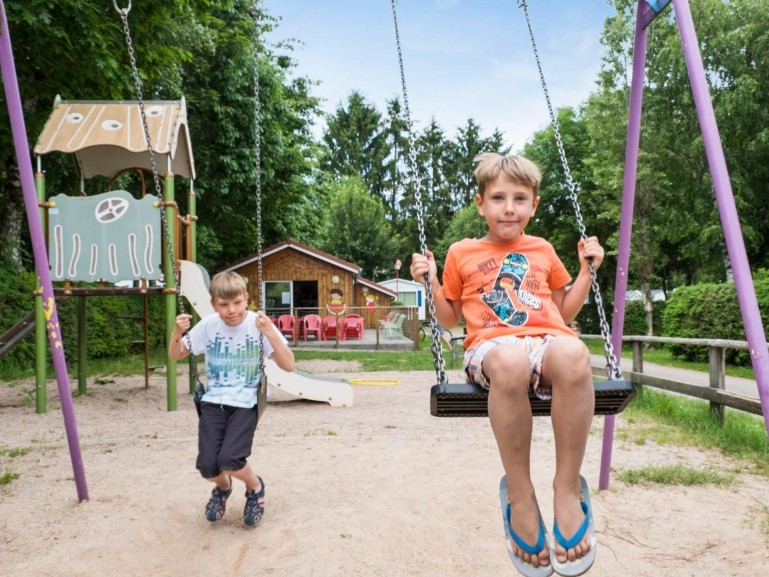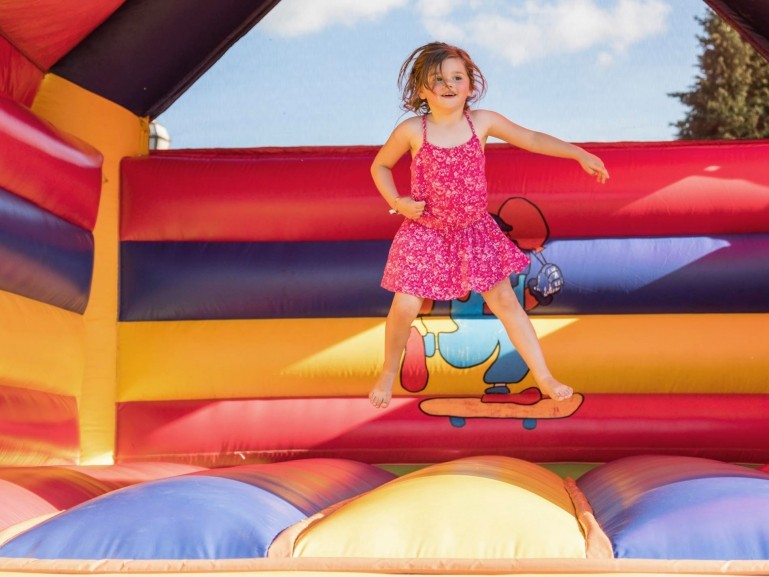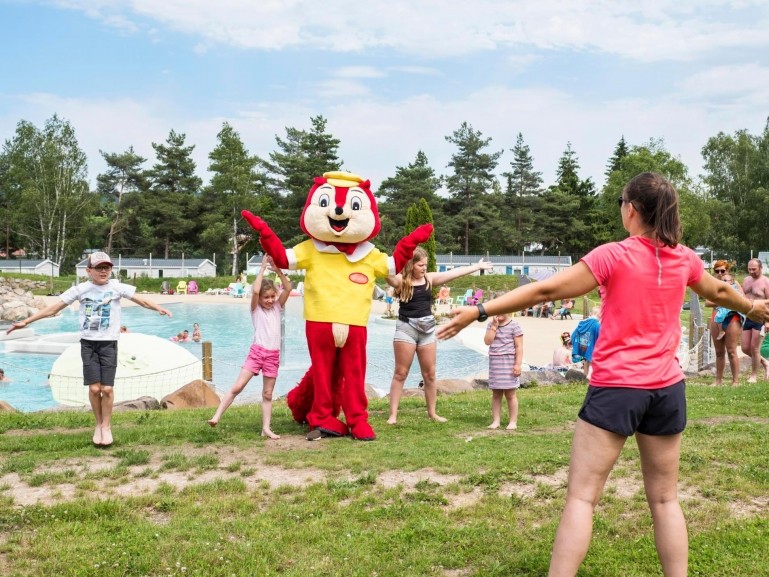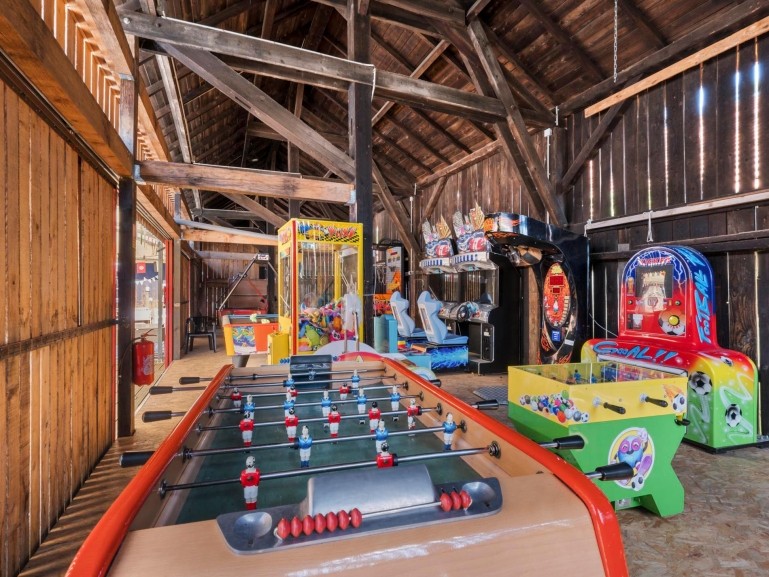 For your children
We have taken great care over the children's activities at Le Domaine des Bans. The Plaine des Jeux has been created especially for them, with its multi-sports pitch, and its fort and trampoline, not to mention several play areas in our campsite and the aquatic park with its water slides.
You'll find amusement parks nearby, and in the Alsace: eagles at the Volerie des Aigles and monkeys at the Montagne des Singes. And the wickedest of go-karting tracks.
Kids' Clubs opening times
Kids' clubs are open throughout the season:
Monday to Friday, morning and afternoon
Sundays during the high season
Jenny's day, 6 years old
10am
During holidays I love sleeping late! How great it is to wake up surrounded by nature in a really comfortable place...
12pm
After a visit to Epinal, it's time to go back to the campsite for lunch! We take the opportunity to decide what to do tomorrow: we're going for a walk in the Vosges.
2pm
The kids club has organised a treasure hunt this afternoon. I'm going with the two new friends I've made this week.
5pm
Nothing better than a cooling dip in the campsite pool before dinner! Today, we're all going to the campsite restaurant. It's what holidays are all about! 
×