Children at the Yelloh! Village Le Chaponnet
Artistic activities, sports, introductions to activities, discoveries, big games and plenty more! There'll be something for everyone and for all age groups! The camping Le Chaponnet will offer your children a wide range of activities and entertainment options. 
Club Kids: 5-7 years
Throughout the season
For holidays that are full of excitement and discoveries, the kids' club has a wide range of activities available. 
Creative pastimes
Big outdoor games
Treasure hunts
Songs
Handicrafts
Club Juniors: 8-12 years
Throughout the season
Holidays are also an opportunity to meet new people, discover new things and enjoy some great times together, and that's what the Juniors' club is there for!
Balloon twisting
Painting
Dance
Sports tournaments
Big games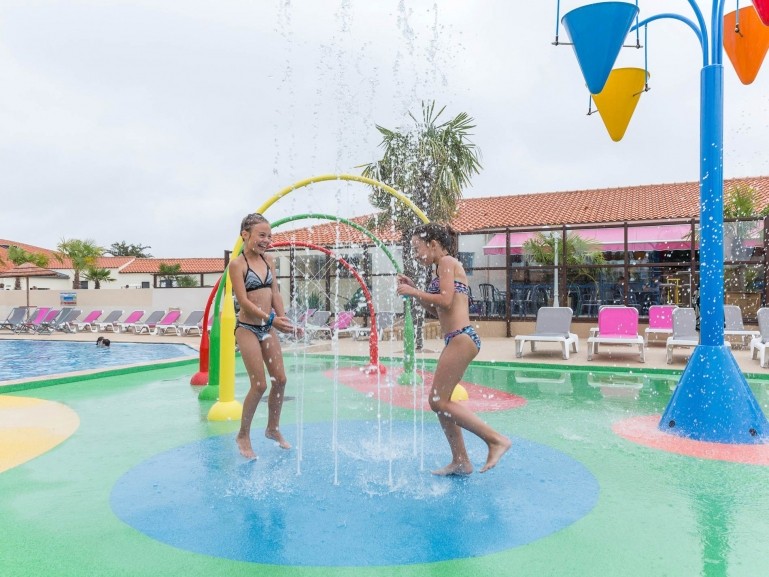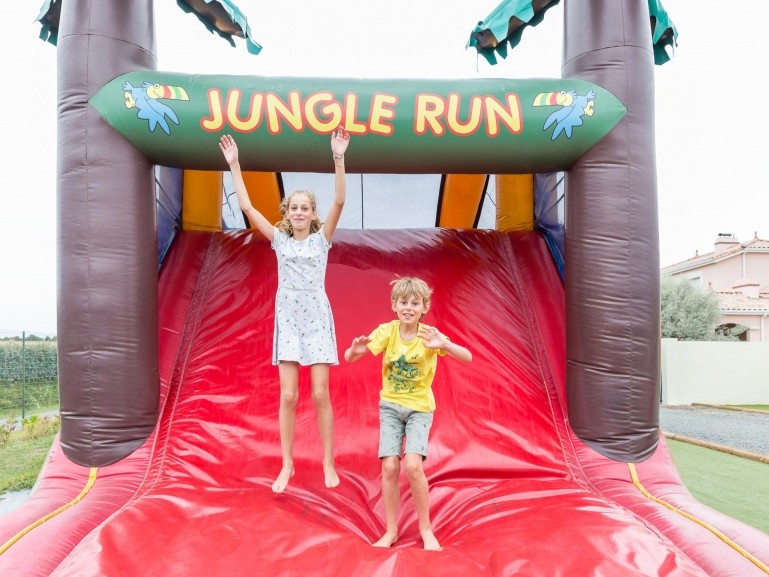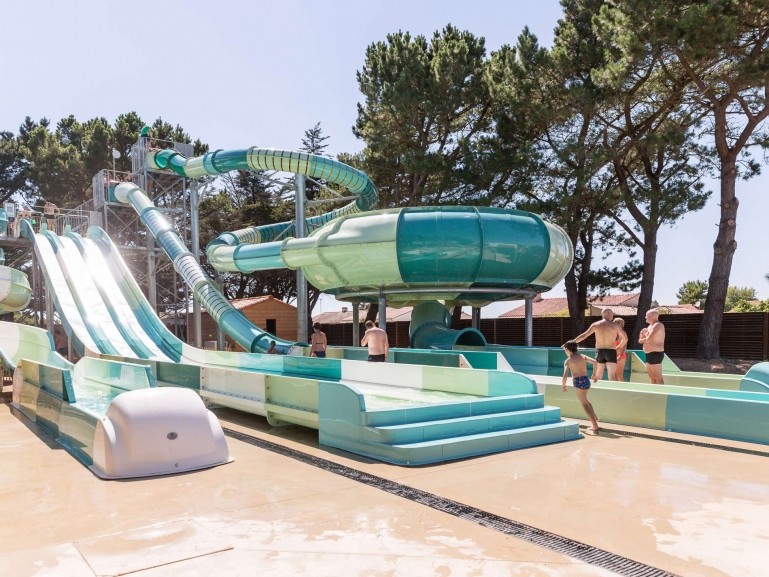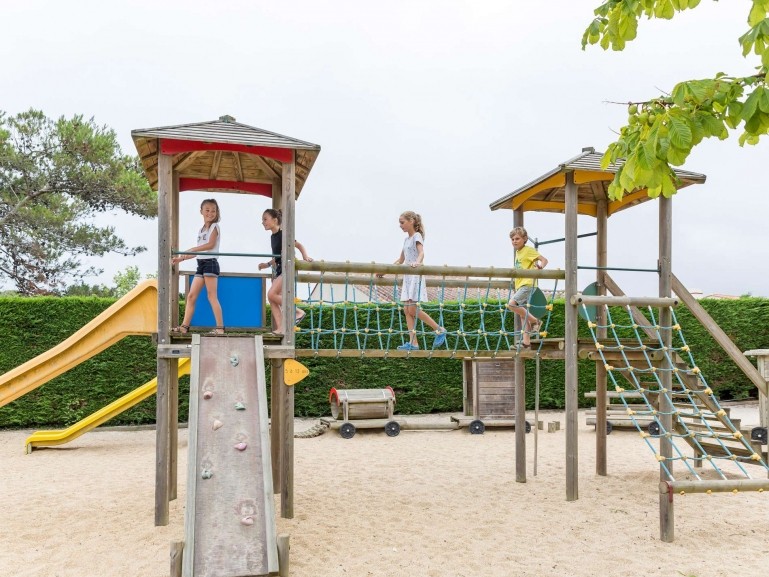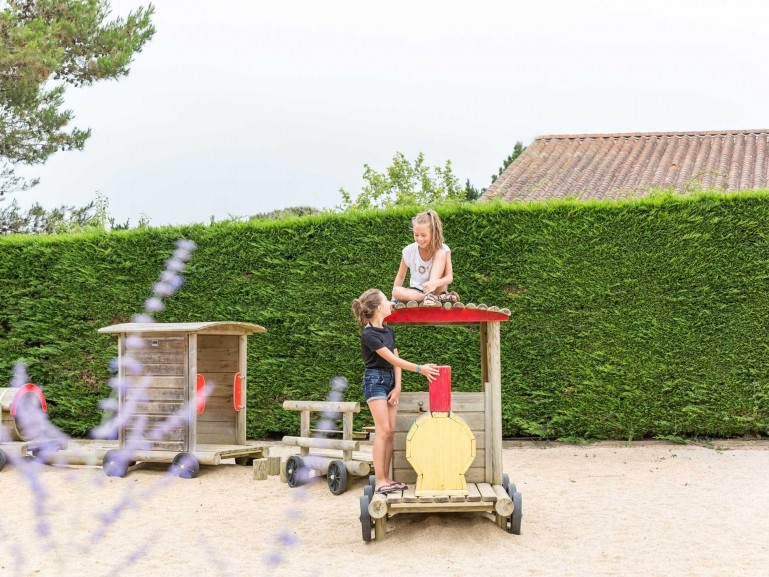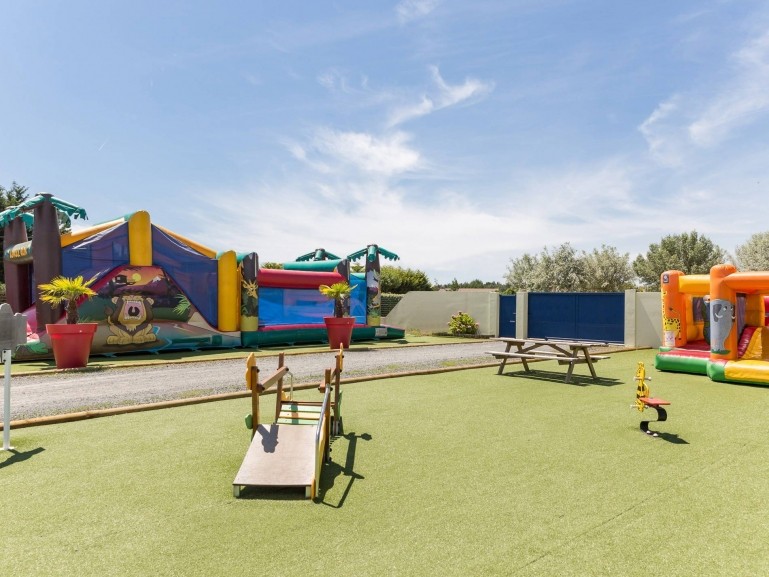 A campsite that's focused on kids
To make sure children's holidays in the campsite are better than ever, the Yelloh! Village Le Chaponnet has thought of everything! Games areas with 7 waterslides and bouncy castles will be a real hit with the youngsters. 
A wide choice of sports areas
Teenagers will love the campsite's multisports ground! They'll be able to get together here for a bit of handball, basketball or football. And for those who prefer racket-based sports, there is a tennis court and table tennis tables available. And on top of this, people who prefer pinball and electronic games will be able to head for the games room! 
Opening times of Kids' clubs
Kids' clubs are open throughout the season.
Low season: Monday to Friday, 2 hours per day
High season: Monday to Friday, 10am to midday and 3pm to 5pm
Dora's day, 5 years old
9am
Time to wake up! We've been at the campsite in Vendée for a few days now. There really are so many things to do!
10am
This morning, we're going to play some big games outside! The entertainment team will explain the rules before we start. It's going to be great! And I'll be able to get together with my girlfriends there! 
1pm
Mum and dad have put a picnic together. We'll eat when we go to Les Sables D'Olonne before heading back to the campsite. 
7pm
I went to the beach with my parents. We used the campsite's free shuttle service, which took us there directly.
×