Children at the Yelloh! Village La Clairière
This is what your children's holiday will be like: making new friends, having fun with the organisers, discovering a host of new things, shrieking with laughter, running, jumping, playing... At the Yelloh! Village La Clairière, we've thought of everything to ensure your youngsters have an amazing time. Read on to find out what they'll be getting up to during their stay! 
Club Kids: 5-7 years
Throughout the season
At the Kids' Club, your little one will be able to enjoy all their favourite activities, under the watchful eye of our super organisers:
Outdoor activities
Activities in the aquatic area
Mini-golf
Preparing shows
Treasure hunt
Club Juniors: 8-12 years
Throughout the season
Your child is aged between 8 and 12 years? They love having fun? They adore making new friends? Then the Juniors' Club is just made for them:
Sports tournaments
Outdoor activities
Board games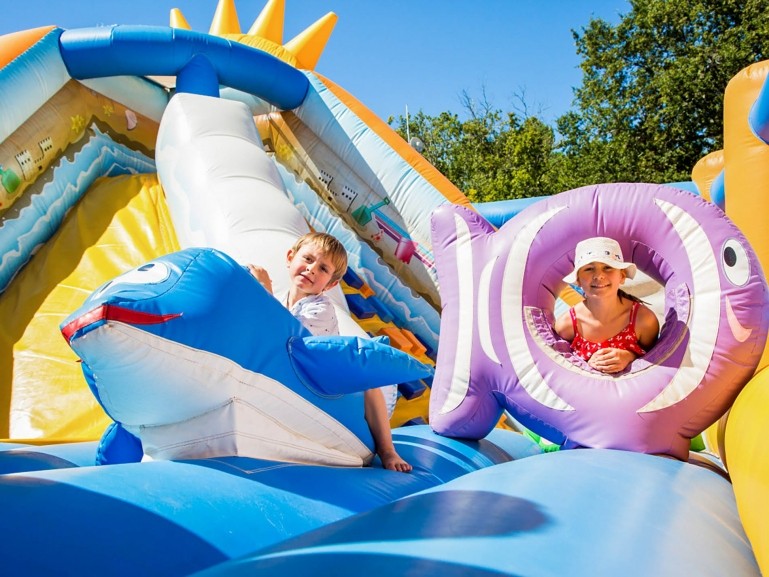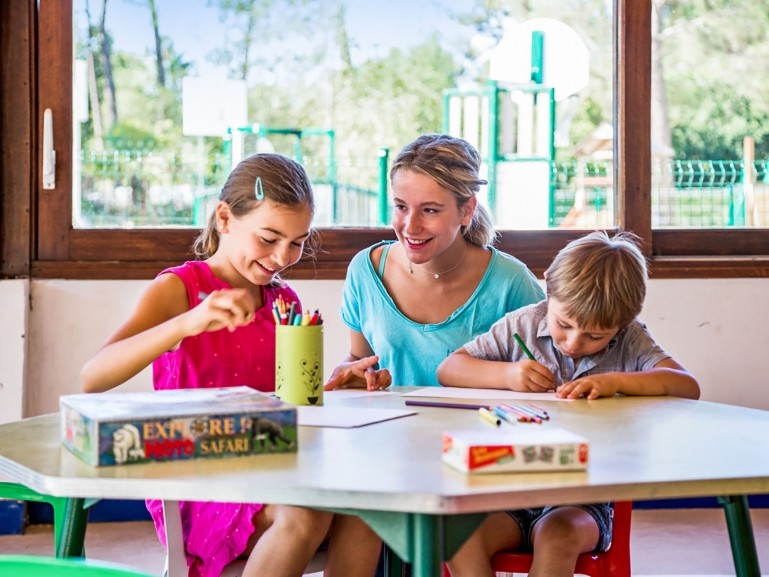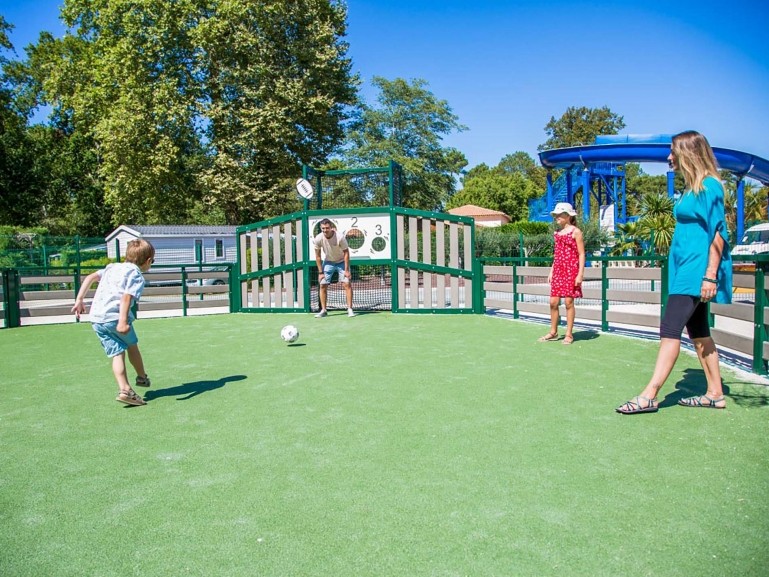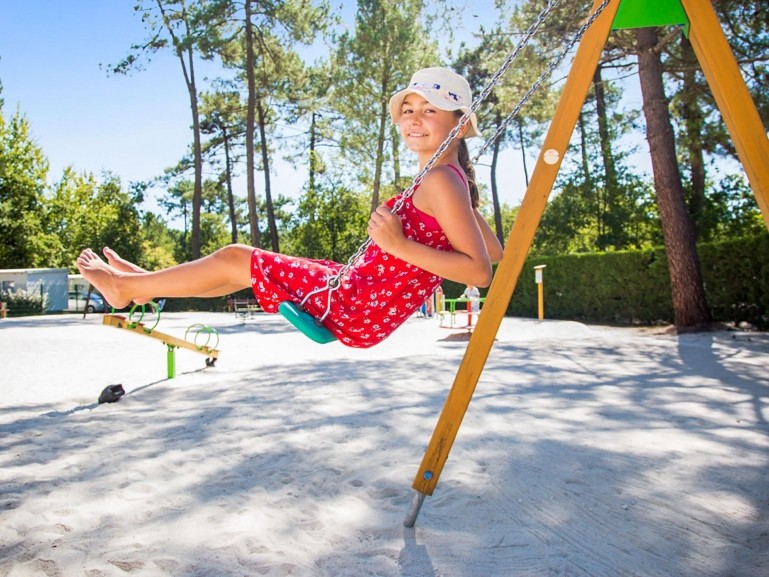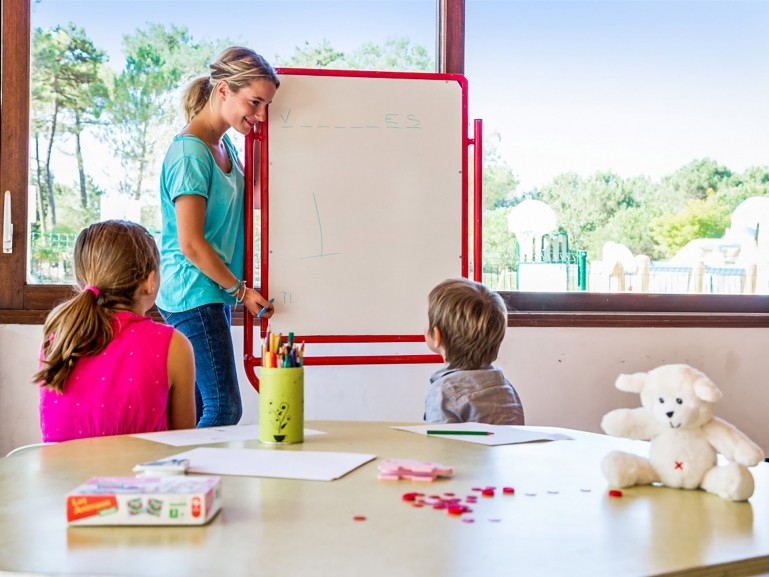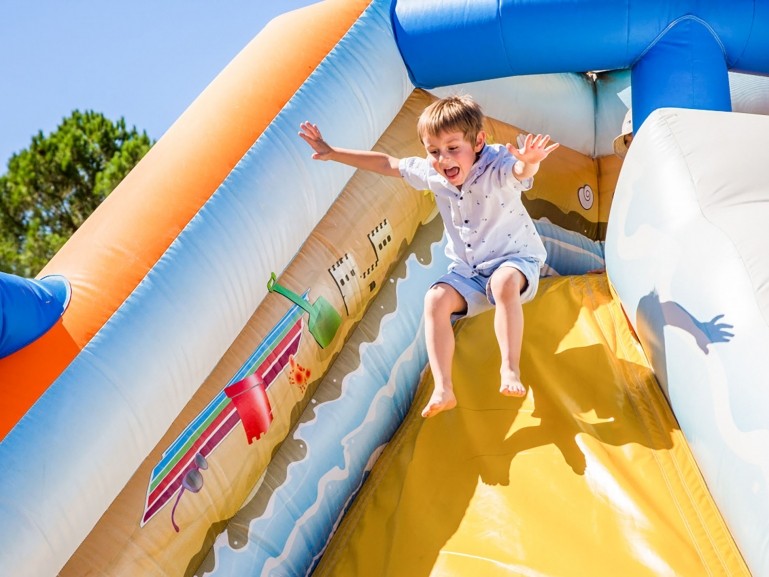 The campsite for your children
One thing is certain, your kids will never have a dull moment. So what will be on their programme? Seeing who can jump the highest on one of the 2 bouncy castles, challenging one another at football or basketball on the multisports ground, having fun in the sand play area, knocking a ball about on the tennis court... But that's not all, they'll also be able to discover mini-golf, learn to play pool or table-football. All the facilities are here to make sure your youngsters never stop smiling. They're going to love their holiday at La Clairière!
Children's clubs opening times
The children's clubs are open throughout the season.
Every day, from 10am to 12.30pm except Saturdays
Justine's day, 7 years old
9am 
I slept so well in the bedroom in my cottage. Now it's time for breakfast then quickly off to find my new friends at the Kids' Club.
1pm
It was just too much fun! Today we played mini-golf, I even managed to get the ball in the hole in only two goes! I was so pleased!
2pm
Off to the swimming pool, we're going to spread our towels on the sand around the lagoon. It's really just like being at the beach, only still at the campsite!
8pm
I'm totally starving! It's time to head to the campsite restaurant! I think this evening it'll be pizza for me, it's my favourite meal! Yummy! And then we'll be going to the show!
×