Children at the Yelloh! Village La Capricieuse
How do you picture your children's holiday? Fun and entertaining, filled with discoveries and fascinating encounters? In that case you'll be delighted to know that here at the camping La Capricieuse it will be exactly as you imagine it, and even better! Everything has been put in place to ensure your kids' happiness: children's clubs, outdoor facilities... So read on and discover what's in store for them! 
Club Kids: 5-7 years
Throughout the season
Your children are going to adore the Kids' Club: joy and laughter, sharing, amusement and a host of new encounters... So bring them along!
Drawing 
Face painting
Treasure hunts
Modelling
Club Juniors: 8-12 years
Throughout the season
Seeing your children happy, having fun, laughing and discovering is totally priceless? Head straight for the Juniors' Club, they're going to be over the moon here with us!
Sports tournaments
Handicrafts
Shows
Games in the swimming pool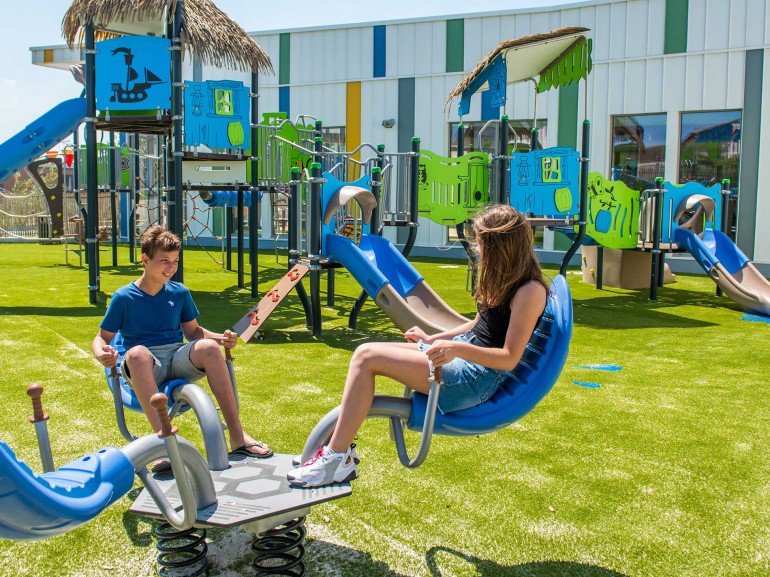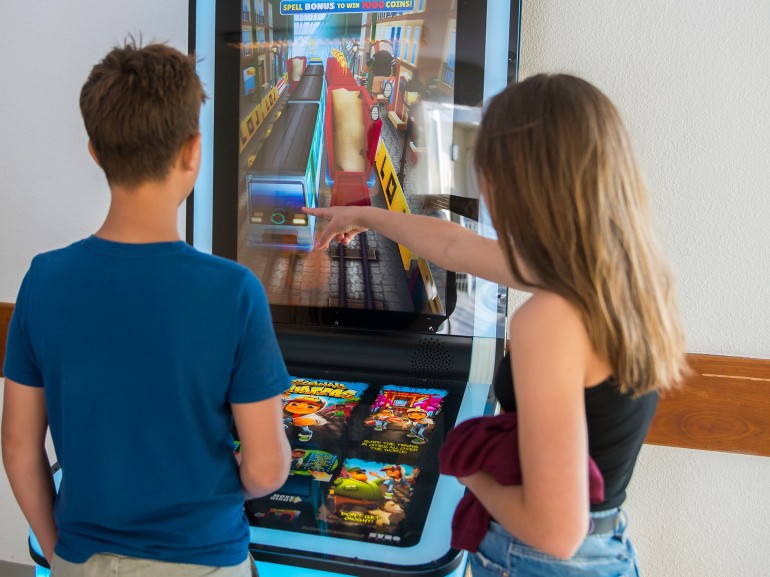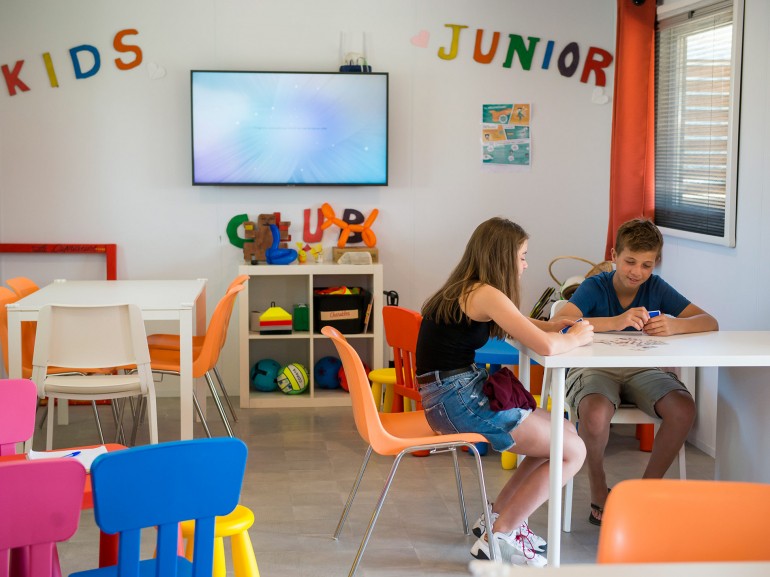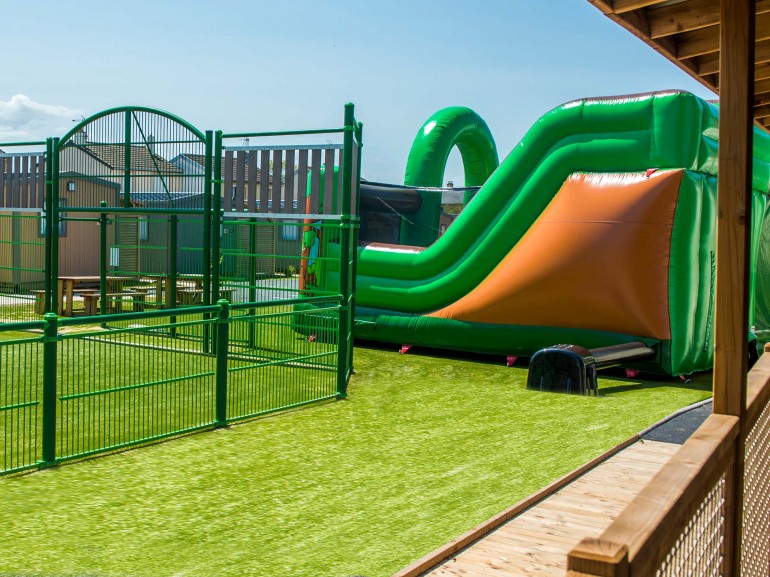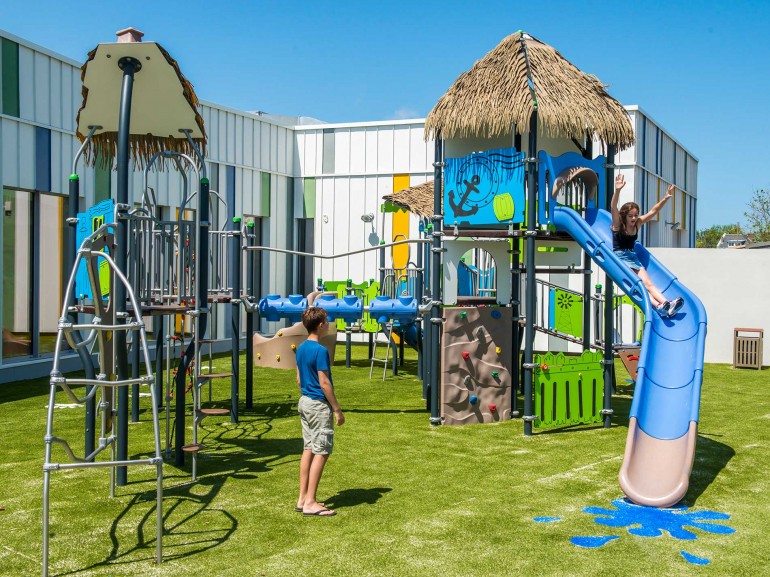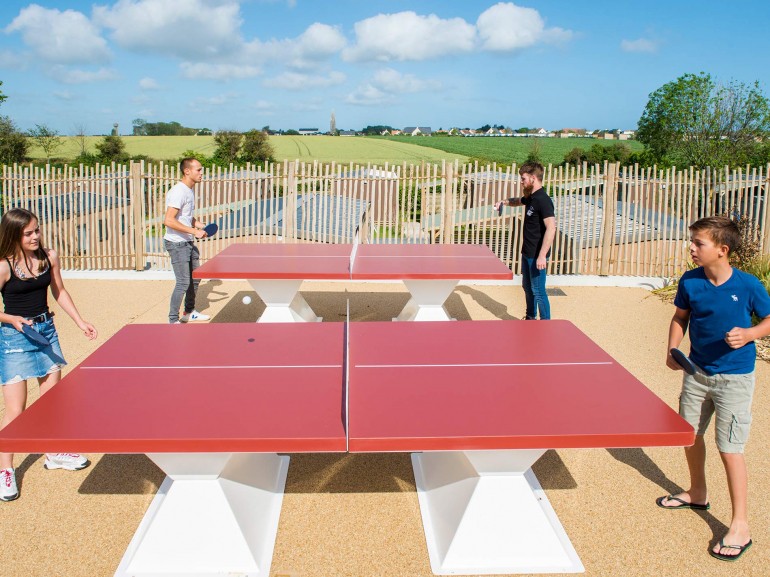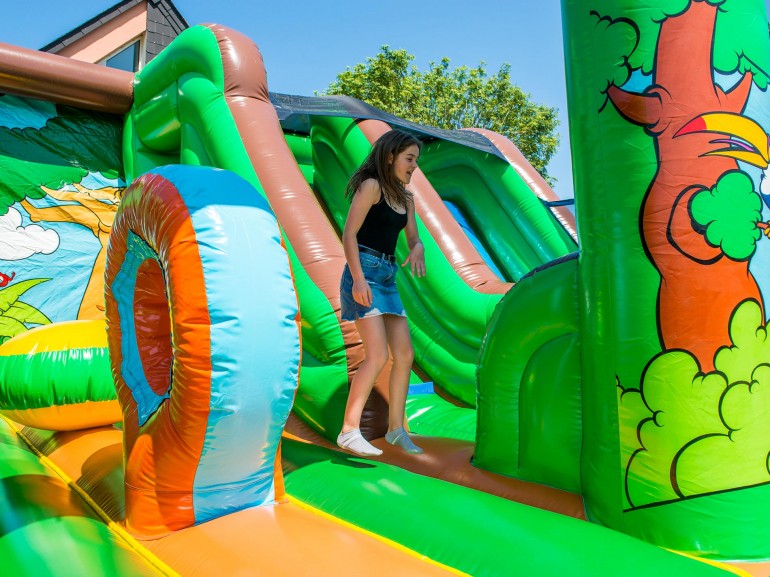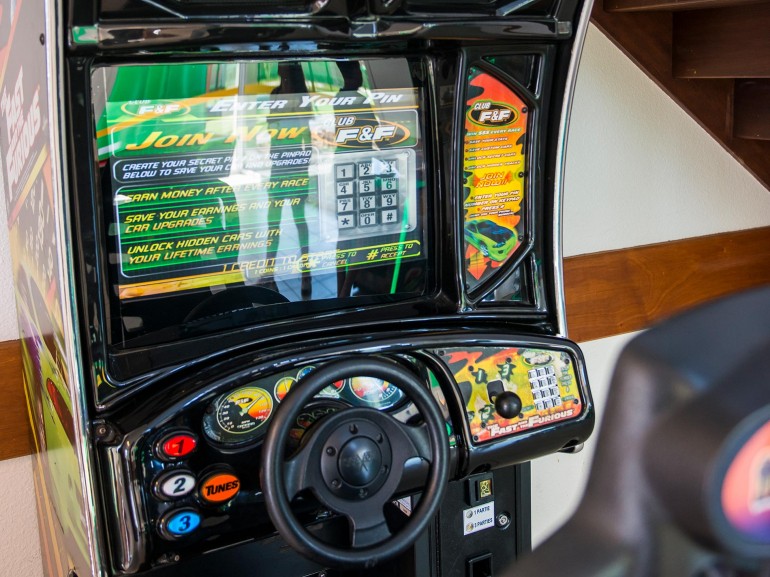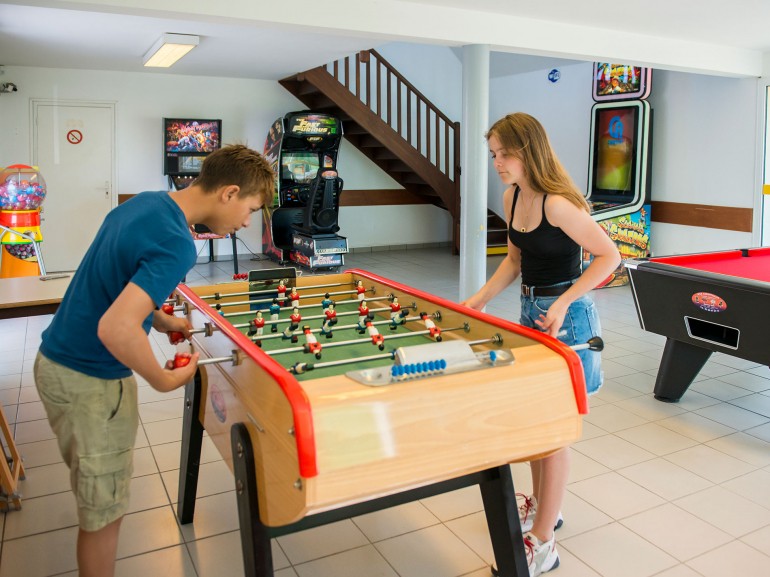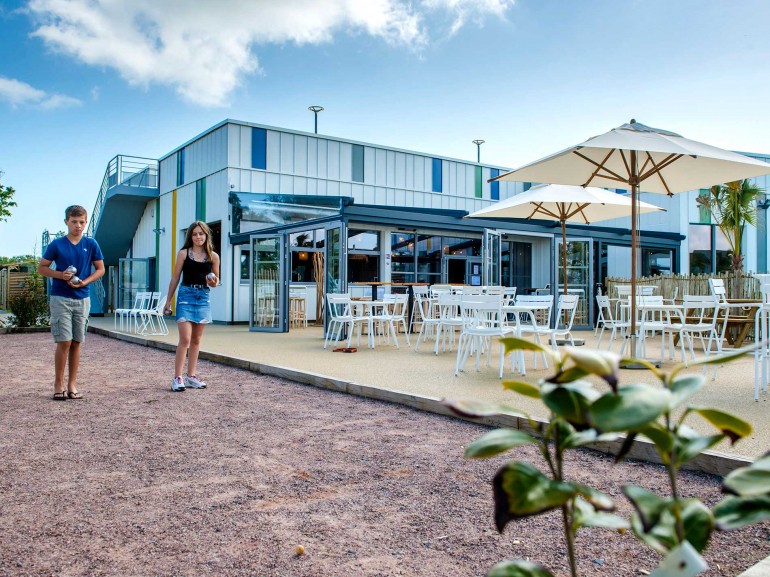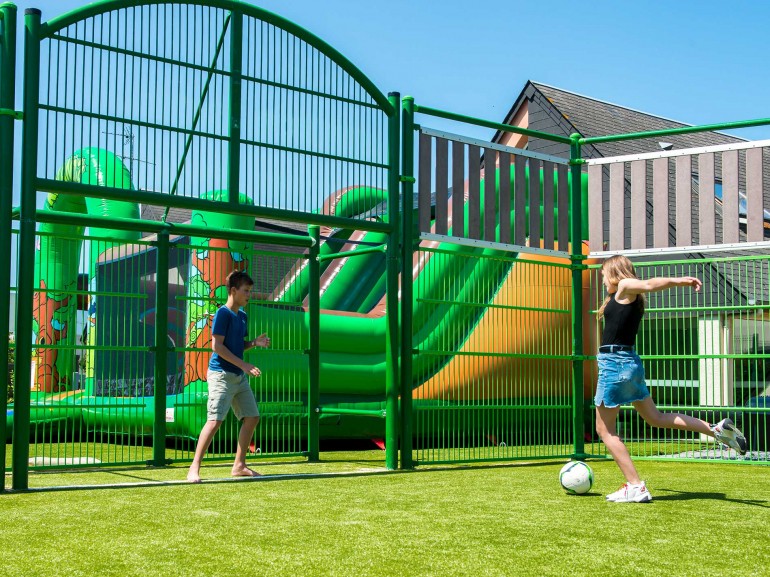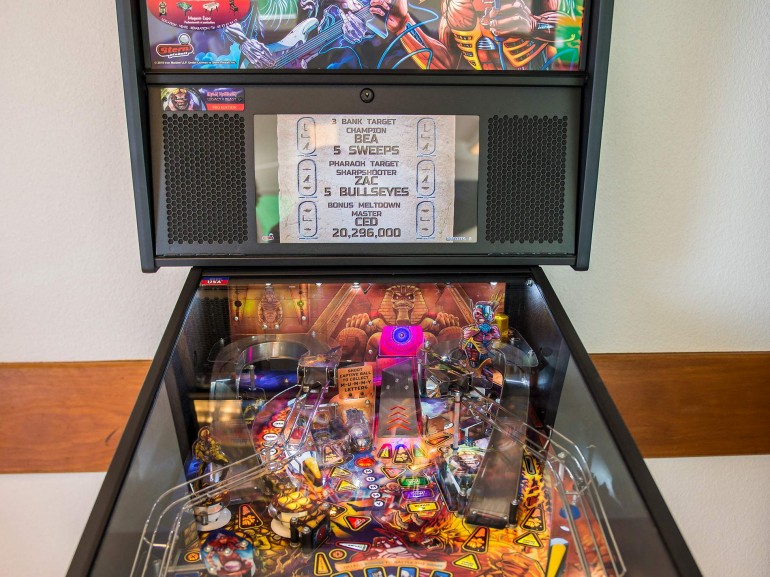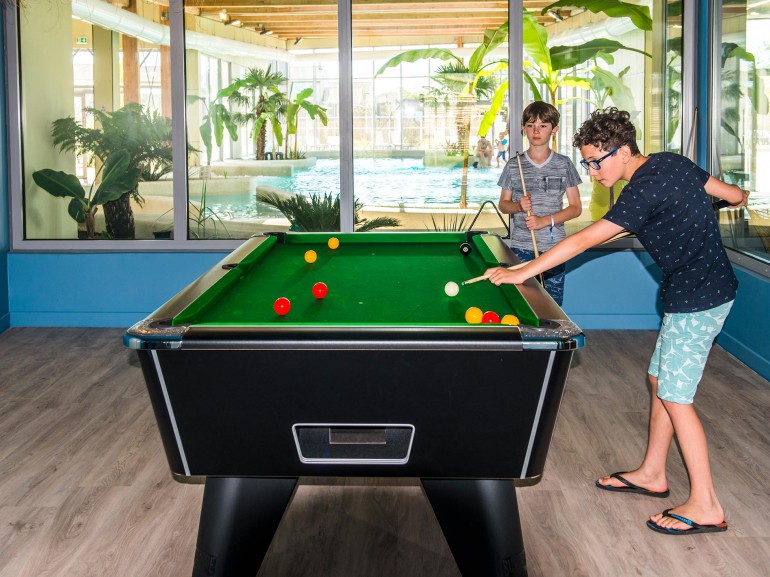 Endless happiness for the children
The camping La Capricieuse has installed plenty of fun facilities for your children, to ensure their holiday will be truly exceptional! After having a great time at the children's clubs, they'll be able to meet up with their new friends at the play area, merriment and laughter guaranteed! They're going to simply adore working off all their boundless energy on the trampoline or joining in a fast'n'furious game of football on the multisports ground. And then, at the end of the day, they'll be off to the dance floor for the mini-disco. The organisers will be waiting for them, ready to begin the campsite dance. From morning to evening, they'll never have a dull moment!
Children's clubs opening times
The children's clubs are open throughout the season:
From Monday to Friday from 10am to 12 midday and from 2.30pm to 4.30pm
A mini-disco is organised from Monday to Friday at 6pm
Martin's day, 6 years old
9am 
Mummy and Daddy have just crept in to wake me up, gently because they know I don't really like mornings. Except when on a camping holiday, because I always have croissants for breakfast! Yum! Afterwards I'm off to the Kids' Club.
12 midday
It was just tooo much fun! The organisers are really nice and I've made some new friends. Plus, today it was drawing. I drew a picture of my holiday at the camping La Capricieuse.
3pm
At last!!!! We're off to the swimming pool! I just love playing in the pool with my big brother, he's even helping me to learn to dive. I'm sure that I'll know how to do it by the end of the day!
8pm
We're going to the campsite's special meal evening. Not quite sure what I'm going to eat, but it's just so yummy every time. Then it's the disco, Mummy and Daddy love dancing!
×