Free cancellation right up until D-2 before arrival for a selection of accommodation options! ─ Find out more
Children at the Yelloh! Village Domaine Provençal
Your kids are inquisitive? They love playing sport? They adore having fun and making new friends? Then there's no doubt about it, they couldn't be happier than at the camping Domaine Provençal! Begin the day by jumping on the bouncy castle, spend the afternoon having fun in the play area and end with a dip in the swimming pool... Now you know the secret of an unforgettable holiday!
Club Kids & Juniors: 5-12 years
Having fun, laughing, making new friends, running, jumping, learning, playing... That's exactly what awaits your youngsters at the Kids-Juniors Club:
Fun activities
Sports activities
Den-building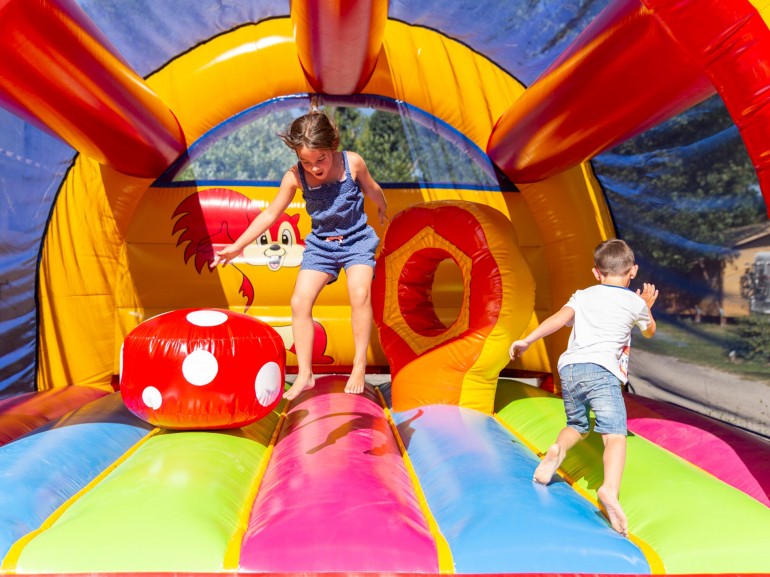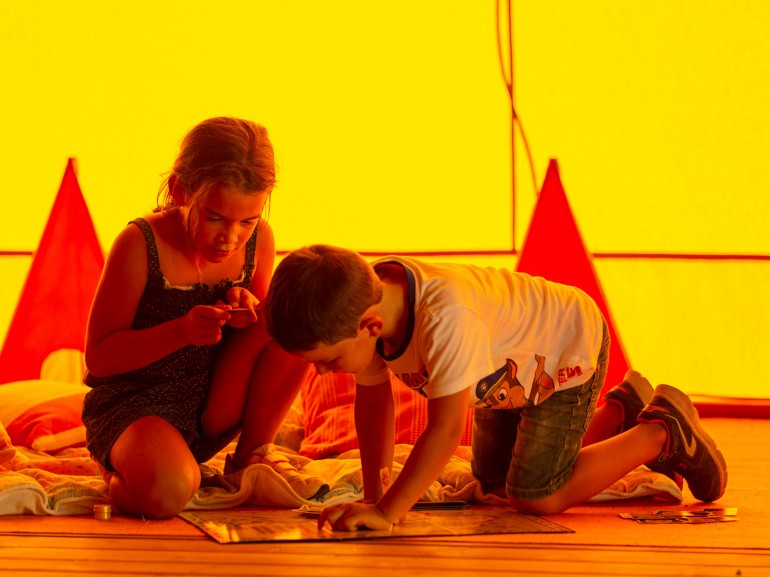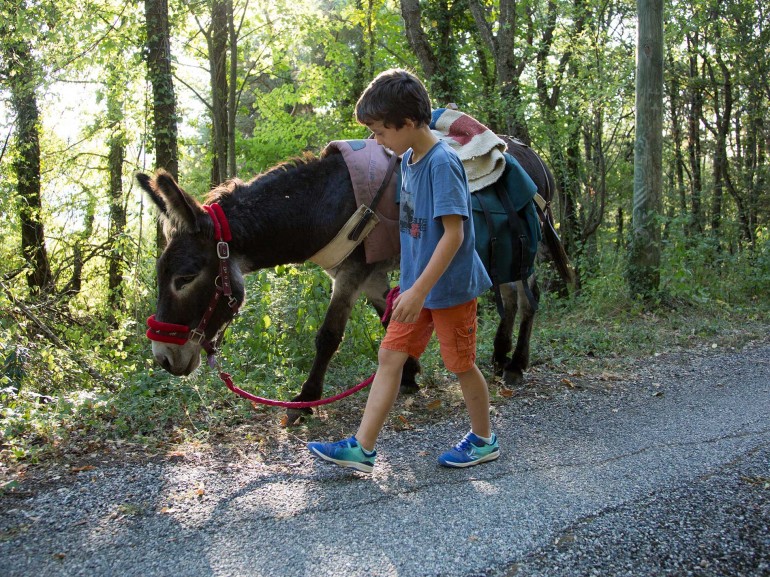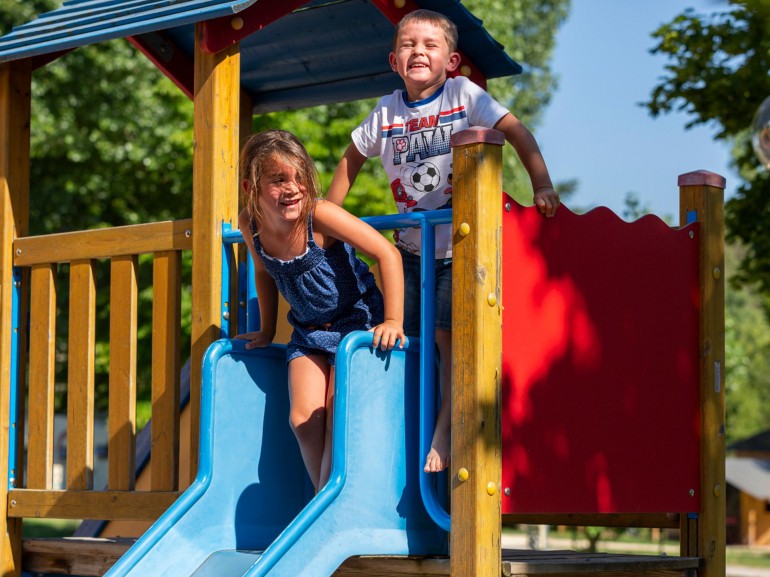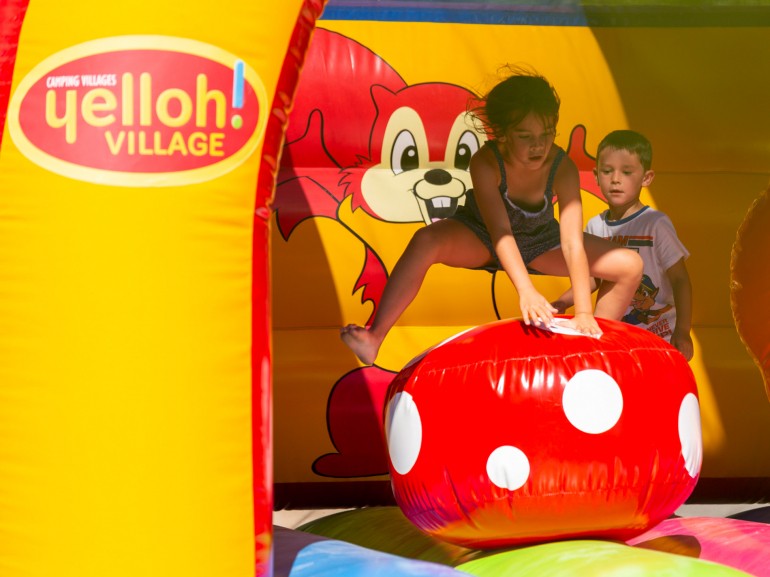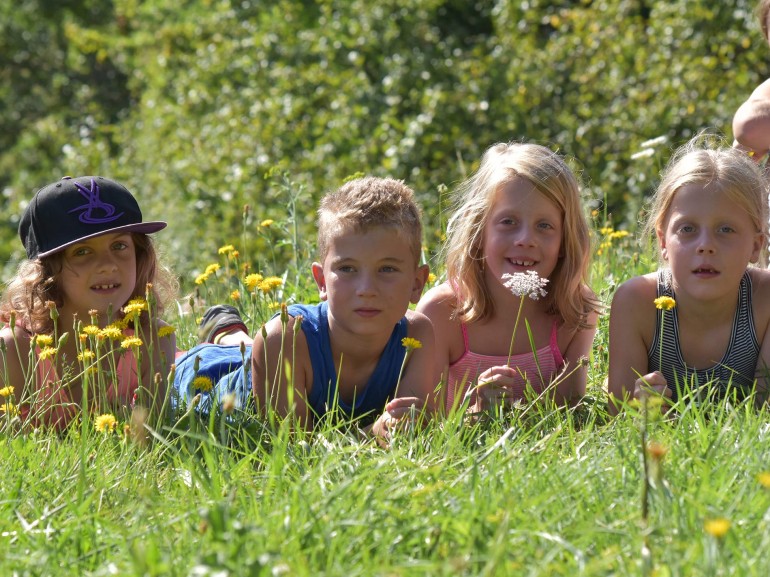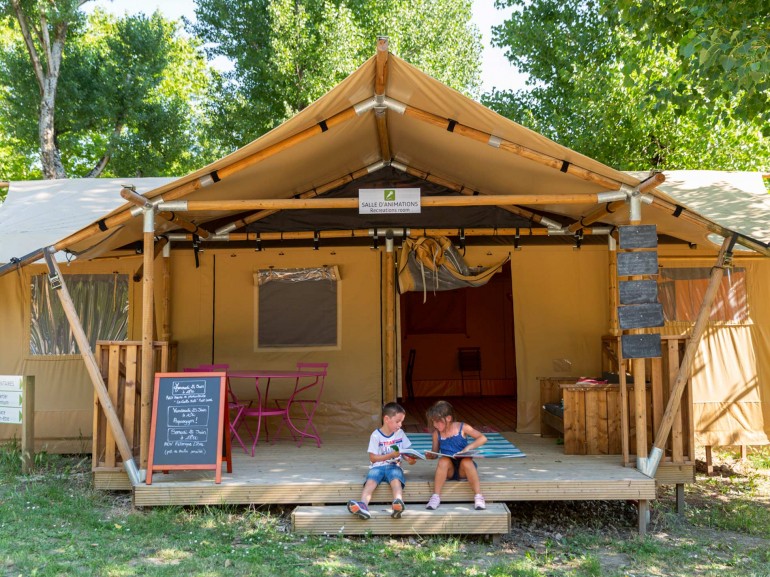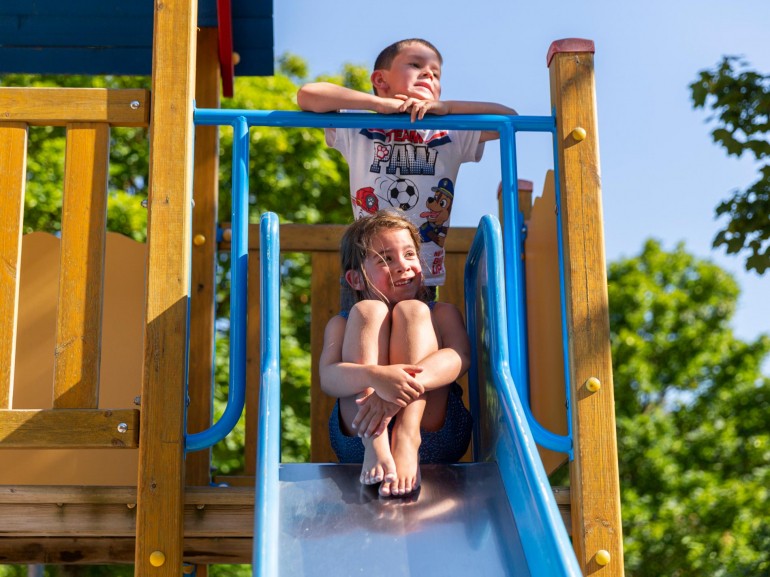 Somewhere just for your kids
At the camping Domaine Provençal, your youngsters certainly won't have time to get bored! Throughout their holiday, they'll be able to enjoy all the equipment designed especially for them. Shooting down the slides, jumping ever higher on the bouncy castle, challenging their new friends to a ping-pong match, learning to swim in the heated swimming pool... So as you see, endless activities await them for a holiday programme that'll be out of this world!
A children's club for total happiness
The very best moment of their holiday? Getting together with their new friends at the children's club. On the programme? A vast choice of activities: painting, drawing, outdoor games, sports activities... And with a river that flows right past the campsite, they'll even be able to spend an afternoon building a den, under the watchful eye of our organisers, of course! They'll be so proud to show you the result of all their effort! One thing is certain, they'll be heading off home their heads filled with fabulous memories!
Children's clubs opening times
The children's club is only open in high season.
From 10am to 12 midday, 5 days/week
Manon's day, 10 years old
9am
What Mummy really loves here, is being woken up every morning by the birdsong. And she just adores enjoying all the peace and quiet, and nature from the cottage terrace!
12 midday
This morning I went to the children's club! It was too too cool! We played ball with my new friends! I'm going back again tomorrow.
2pm
It's hot! So with all the family, we're off to the campsite pool. Daddy's going to teach me how to dive! Hope I'll manage it!
4pm
Tea-time! We're going to the campsite bar, I really can't wait to enjoy a great big ice cream with vanilla and chocolate! Yummeeee, I love it!
7pm
We're going to have a walk around the village of Dieulefit, there are some great restaurants with local produce, I just love going for a walk here.
×